You guys are gonna hate me. NGD v3!
So as some of you know, I picked up a Mesa Recto cab the other day. It was covered in pink zebra stripe duct tape, and this guy just kept lowering the price, apparently not understanding why people wouldn't buy it. I saw it, figured it was cheap enough I wouldn't lose anything if the tolex was trashed, and picked it up. I brought it home, tore the tape off, and boy was I surprised: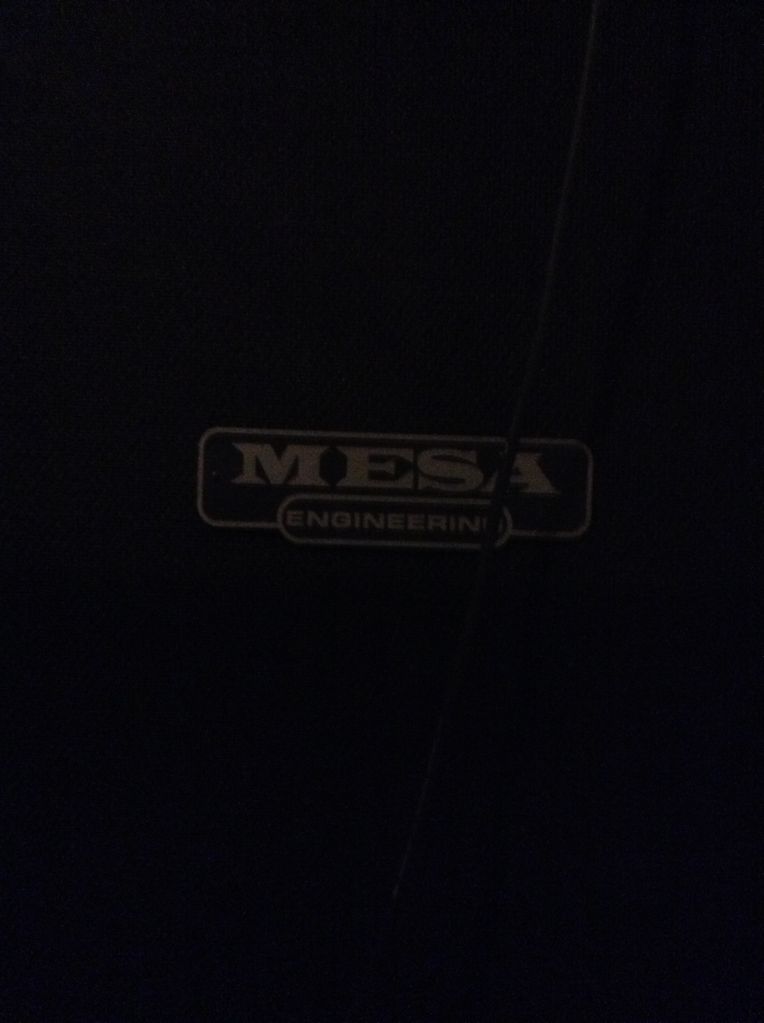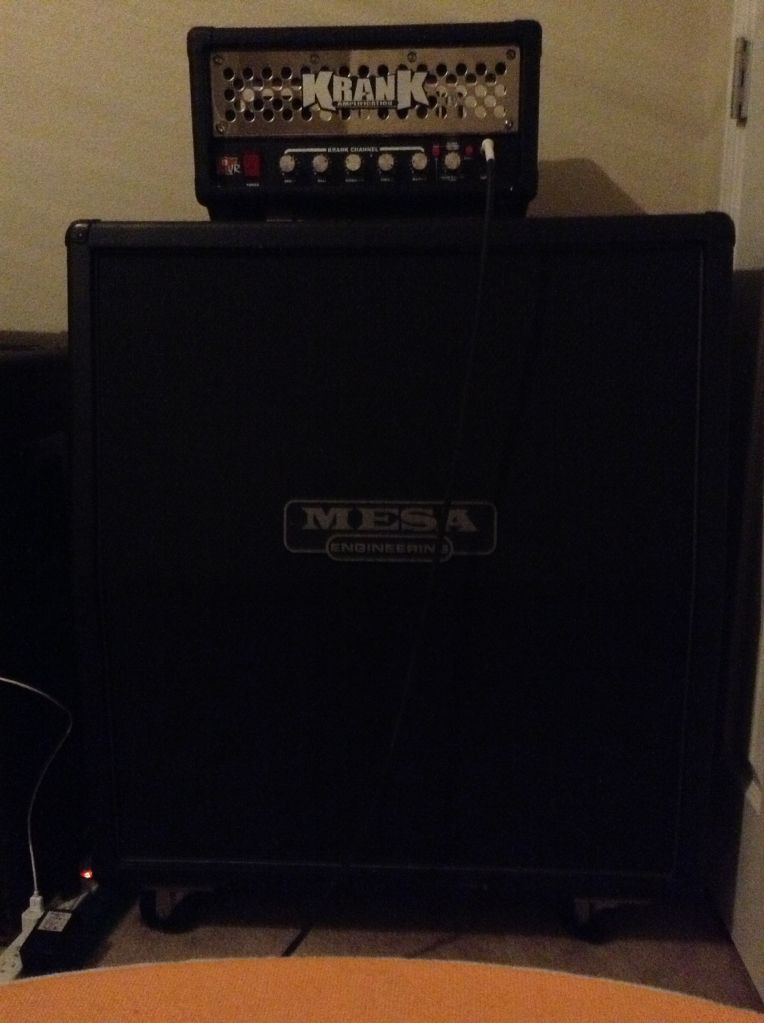 This thing looks great! The tolex was almost perfect underneath. The only flaw I can find anywhere on this thing is a very small tear in the grill cloth. It took me all of 45 minutes to peel it off and clean it up, not sure why that guy didn't do it himself and not get screwed selling it

Anywho, huge huge difference going from the Rev Jr cab or even the Marshall to this think with the Krank. This thing has a really big, yet tight low end. Theres no feeling of boxyness in the sound, and the V30's really fit the amp well for metal. I've gone from thinking the Krank is a good metal amp to really really loving it. This cab allowed me to turn the sweep knob a bit and fill out the sound without getting muddy. I've played these cabs before, but never in a side by side comparison like this, and I'm loving it.
The rig of doom:

Last edited by classicrocker01 at Jan 27, 2014,

Join date: Jun 2011
90

IQ
Wow, that is in superb condition. How much did you pay for it?

Happy New Cab Day!

Join date: Oct 2007
250

IQ
yer getting quite an amp collection there
The family looks great together! Happy New Cab Day!
Paid $350. See'em go for $500 all day long here. Now we're gonna play a game. What piece of gear (not the Crate) is missing from my sig?
If I was gonna make a NGD for just the cab I woulda done it Sunday

Last edited by classicrocker01 at Jan 27, 2014,
I like the Carvin Vintage 16!
I like the Carvin Vintage 16!
Lucky you, it's for sale

We have a keen eye here folks!
R&R, you should have an idea of why it's gone

Because you have a sovtek? In communist Russia amp play through you?

I've personally seen this amp wrestle a bear while downing a bottle of vodka and building a nuclear missile.
Yeah I bet dude, sputnik just about killed every alien in space back when it first went to space, the USSR didn't **** around.
Okay, screw the mystery trade game.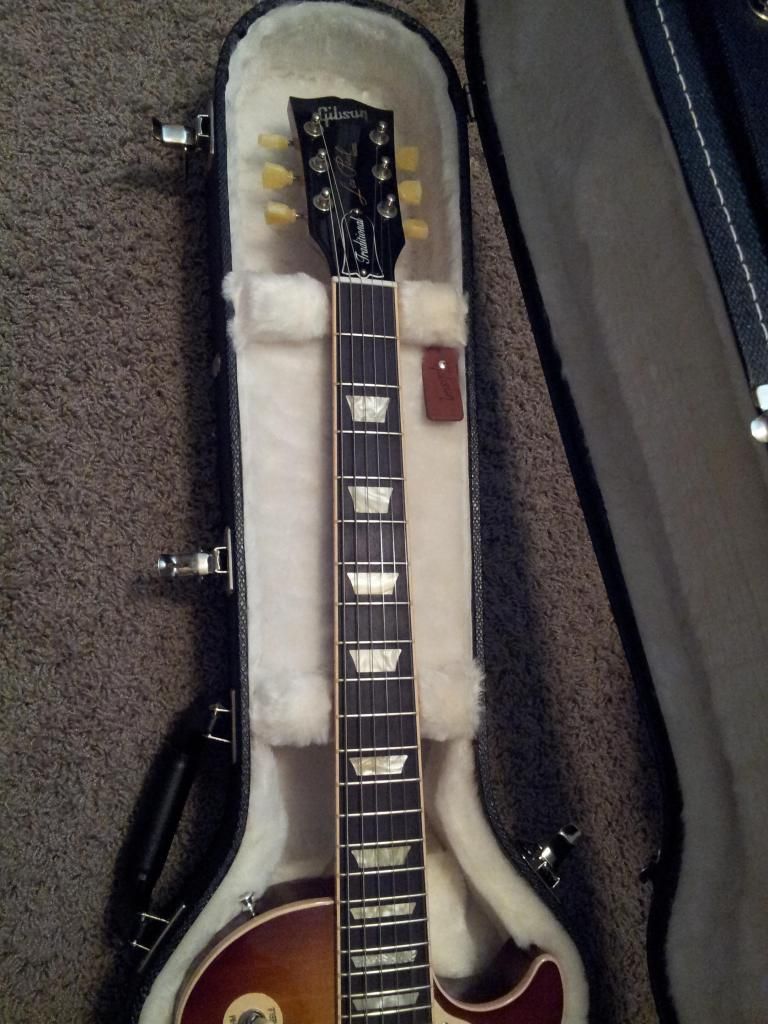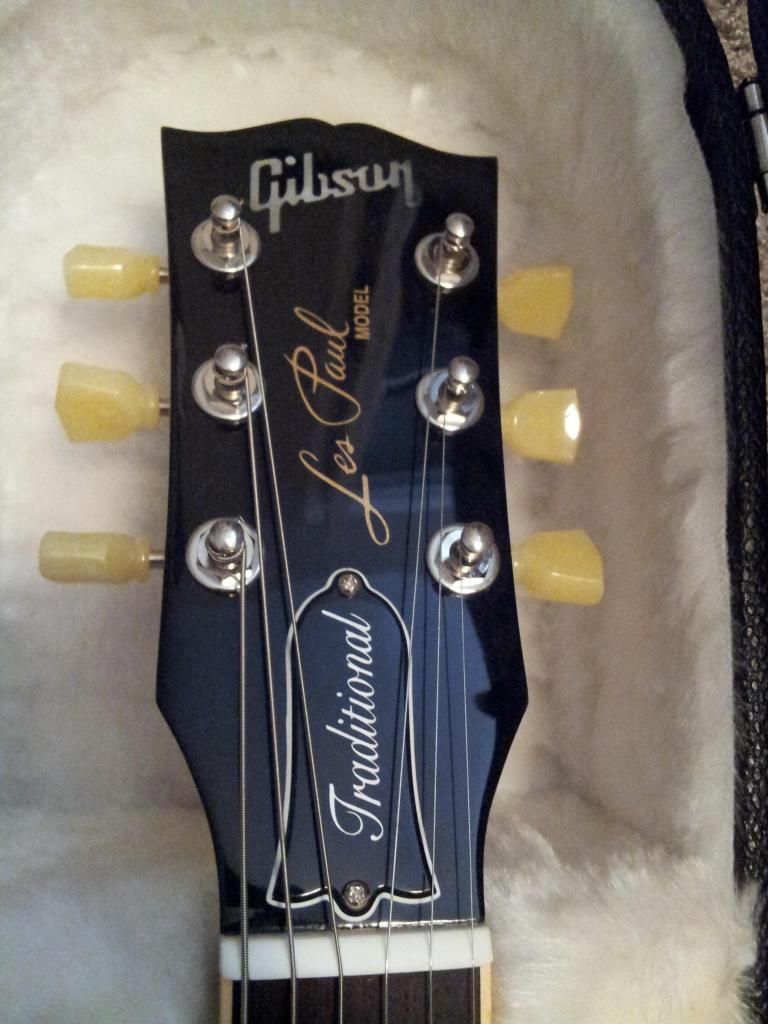 2012 Gibby Les Paul Traditional. A guy contacted me wanting to trade this for the Super Lead. It's worth more than the SL in the condition it was in, and I told the guy that. However, he wanted a vintage PTP super lead to mod without hacking up one of his pristine examples (he had four, yes four, full stacks in his studio). He bought this to use in his studio, it was played once or twice, then put up. It didn't even have fingerprints on it. And I don't understand why. This thing has to be one of the best playing Pauls I've ever held. And the top is absolutely gorgeous. Plugged into the Sovtek, this thing is blues and rock and roll heaven. I've never used a guitar that felt this good in my hands besides my (and only my) SG. My original plan was to sell it and buy a Splawn, but I'm not sure I can do that. I don't usually fall in love with guitars, I'm even more picky than with amps, but this one has me smitten. I'm thinking sell the Sovtek, Carvin, Crate, Vypyr, and buy something cheaper with a Master Volume Marshall flavor. Never thought I would stop before I bought a Splawn, but I'm not sure I can part with this LP. It's not often I love a guitar this much, and there'll always be used Splawns out there.
Like OMG we are twinz <3

I'm going to do a full gear review tomorrow in your honor
Nice.

Clean the bugs from your ceiling fan light. Oh yeah Happy NGD.
Clean the bugs from your ceiling fan light. Oh yeah Happy NGD.
It's the nut that holds it on

I DO hate you.
Happy NCD anyway :P




Join date: Mar 2008
780

IQ
No Splawn

But yeah - I hate you

HNGD