F/S: MINT Fender American Deluxe Strat $950
I have Fender American Deluxe Strat in amazing shape for sale with a 3 tone sunburst, Shaller strap locks also installed. I bought this guitar to play at home and has VERY little use, still has the original set of strings installed, I am including a replacement set of Fender strings as well. The condition of this strat is amazing, it is in 99% easily, better than the majority of guitars you see hanging in a shop new. Truly the only thing holding this back from being as new is a TINY 1/16" scuff toward the lower edge of the body, so small it may take you a minute to even find it. The American Deluxe has locking tuners, upgraded electronics atop other upgrades.
I'm firm at $950 + $25 shipping (I'll cover any over that). Payment via Paypal or money order. No trades please. My Ebay ID is blk-sabbath-fan with 139 feedback @ 100%. Let me know if you have any questions or would like additional pictures of anything else.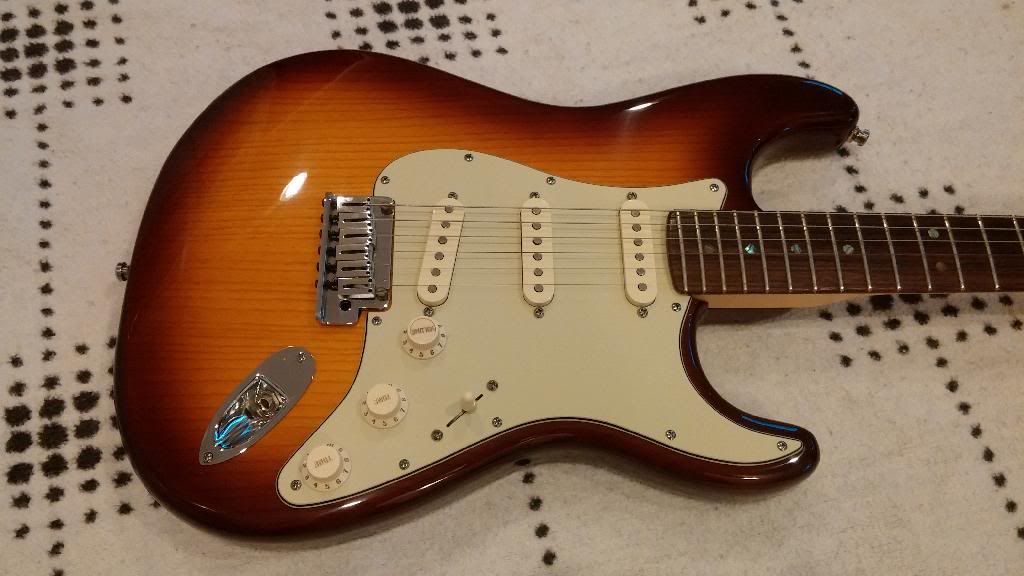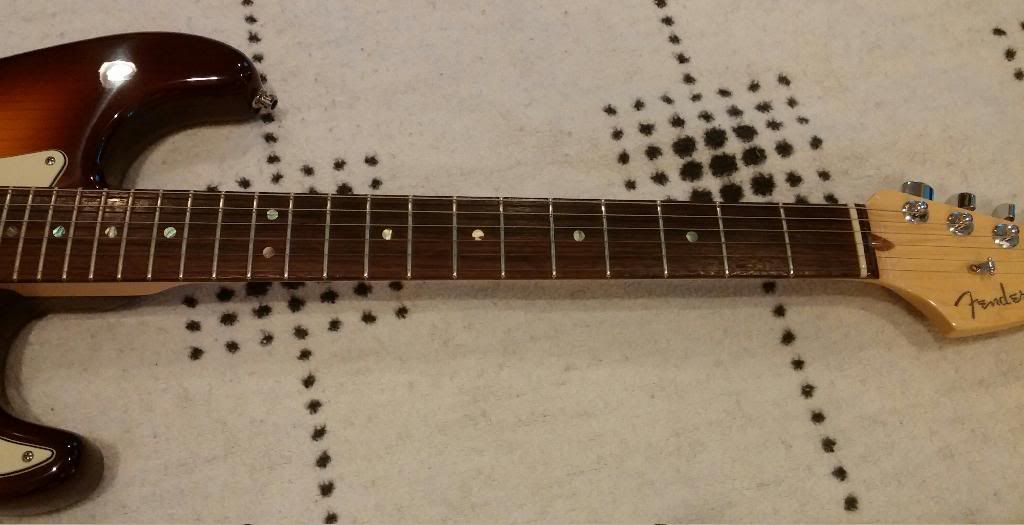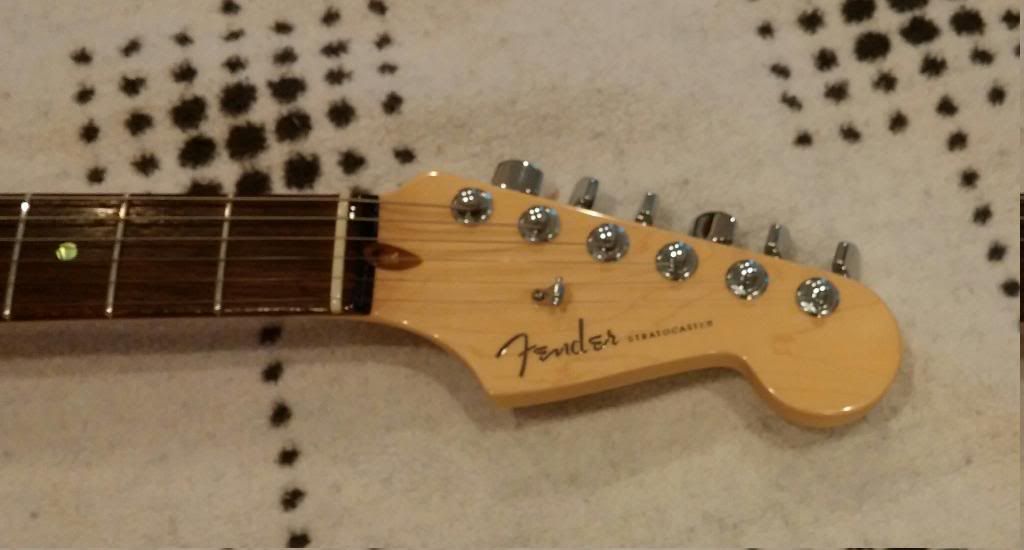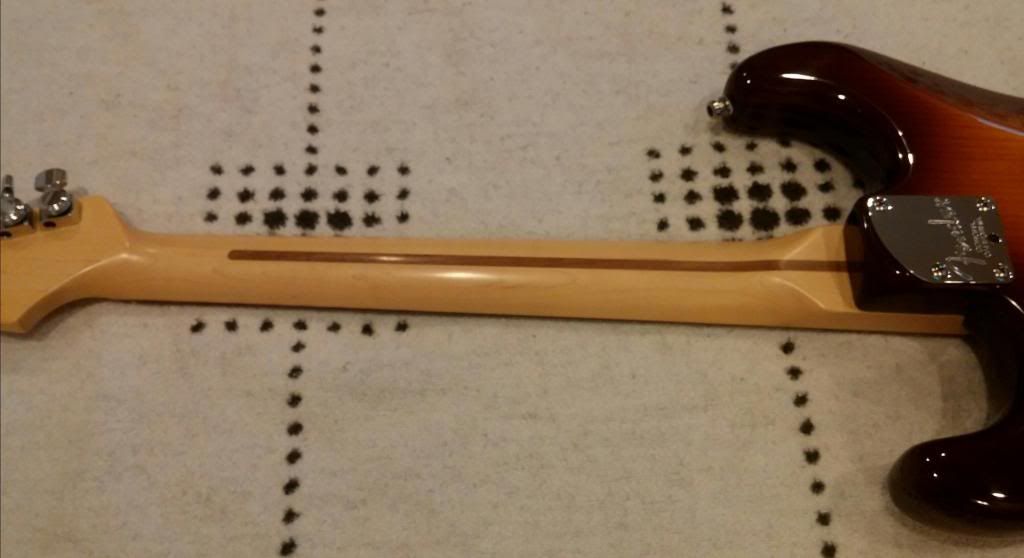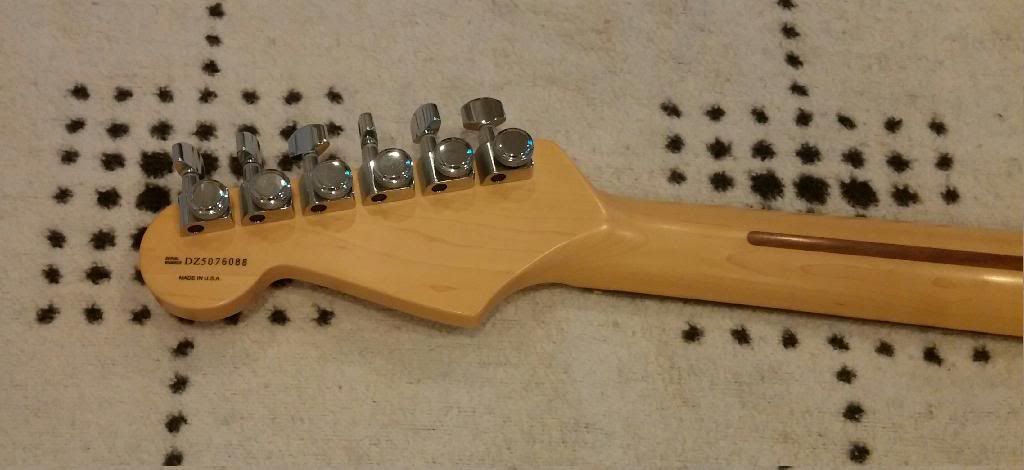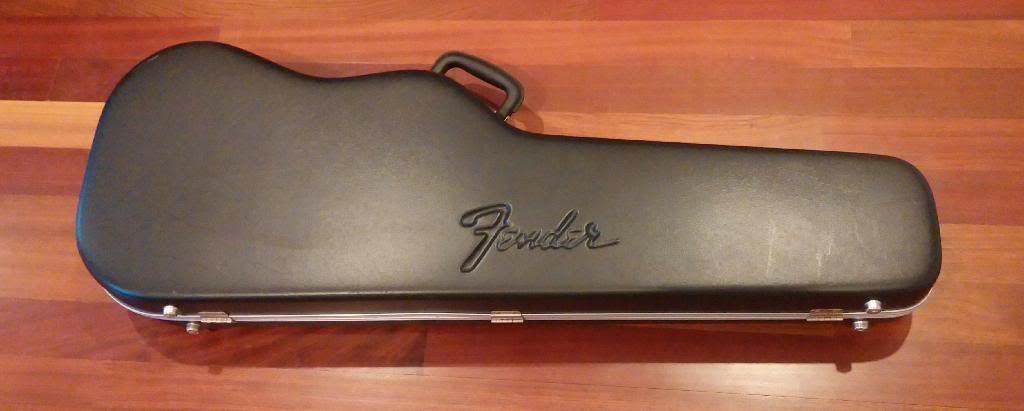 **** $900 ****

ONE AND ONLY PRICE DROP BEFORE GOING ON EBAY. Check completed listing on Ebay for these guitars, they routinely go for $975 - $1050. I'd like to avoid Ebay due to the fees and hassle. I will also discount the guitar another $25 if you pay with certified funds (money order or cashiers check) other then Paypal, I am simply passing on the savings if I don't have to pay the Paypal transaction fees.
The guitar has SOLD locally for $950. Thanks for looking.