Ibanez Iceman IC400 quality...

Join date: May 2011
30

IQ
So I got sniped out of a Japanese LPC auction and now I'm looking for another guitar... And I started looking at Icemans (Icemen?) again. I'd love to get a Paul Stanley model, but those are a bit out of range and I saw someone with an IC400 with these aftermarket PS flair shit which got me thinking about the IC400... Plus I like the 400's LP style 2 tone 2 vol pup switch on upper horn thing

The only reviews on it are either just starting kids who are getting their first guitar or videos with bad tone on YouTube so I don't know what to think about it... So tell me peeps, fully expecting to change the pickups, how is it? Is it playable with the proper upgrades or just wait til I got another grand or so for a PS or older Iceman?
Last edited by IWasMaiden93 at Mar 3, 2014,

Join date: Aug 2011
40

IQ
Pass on the PS models, they lack the features you're looking for, the PS iceman is way too expensive on top of that, you'd be better off getting an Iceman II with those specs. An Iceman II from the right seller can be found for a reasonable price, dirt cheap. Definitely go a II before a PS.
If you get an Iceman from the late seventies to early eighties you won't need to changed the pickups, that is unless they're not stock, those flying fingers are great, they're sought after pups, so if you don't like them you could sell them for moola. Super playable stock guitars, they don't make them like they used to.
I know it's hard to wait but keep looking, something will pop up eventually, likely to be under a grand as well. I'd pay at most $600 for a vintage iceman that's been beat with a little character. Here's some models to look for below, there are steals to be had, they likely won't be pristine but they're killer guitars all the way through.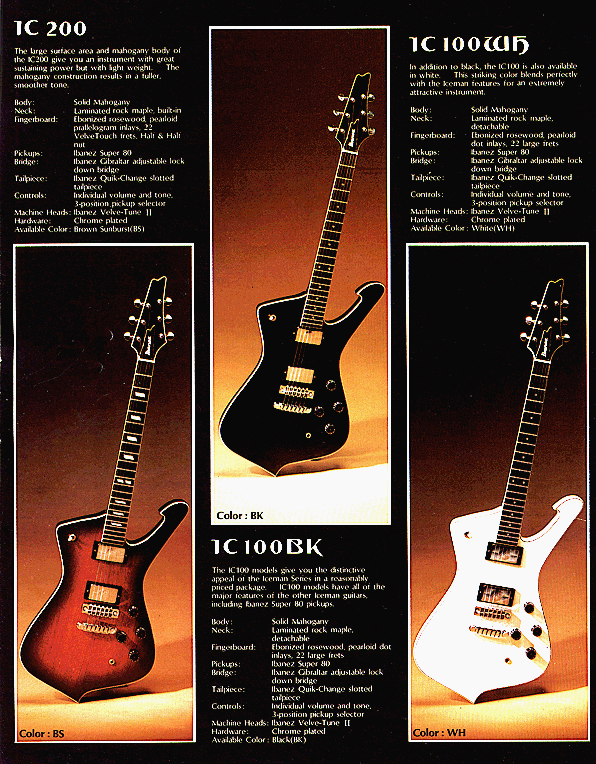 Last edited by DoubleBassCrash at Mar 3, 2014,

Join date: May 2011
30

IQ
What he said
I know, I hate the waiting for gear to pop up... I waited forever for the Randy Rhoads MIJ LPC and some guy got it while I was in the... But thanks, I had no idea what older Iceman models to look for, but I'll keep an eye out, those are exactly what I was wanting with the whole LP control scheme