Help me identify this guitar
So today I went to pick up some free mic stands on craigslist and when I got there, the owner said that they were moving to Detroit and couldn't take some of their old equipment and let me have any of it they wanted. I ended up leaving with not only the mic stands, but a drumset and a guitar. Now, these aren't amazing pieces of equipment, but they definitely be put to use. My biggest question though is, what brand/model of guitar is this?

There are no markings of brand, no serial numbers, nothing. It looks to be older judging by the electronics on it, but I am not sure as to what it is. Any help will be greatly appreciated.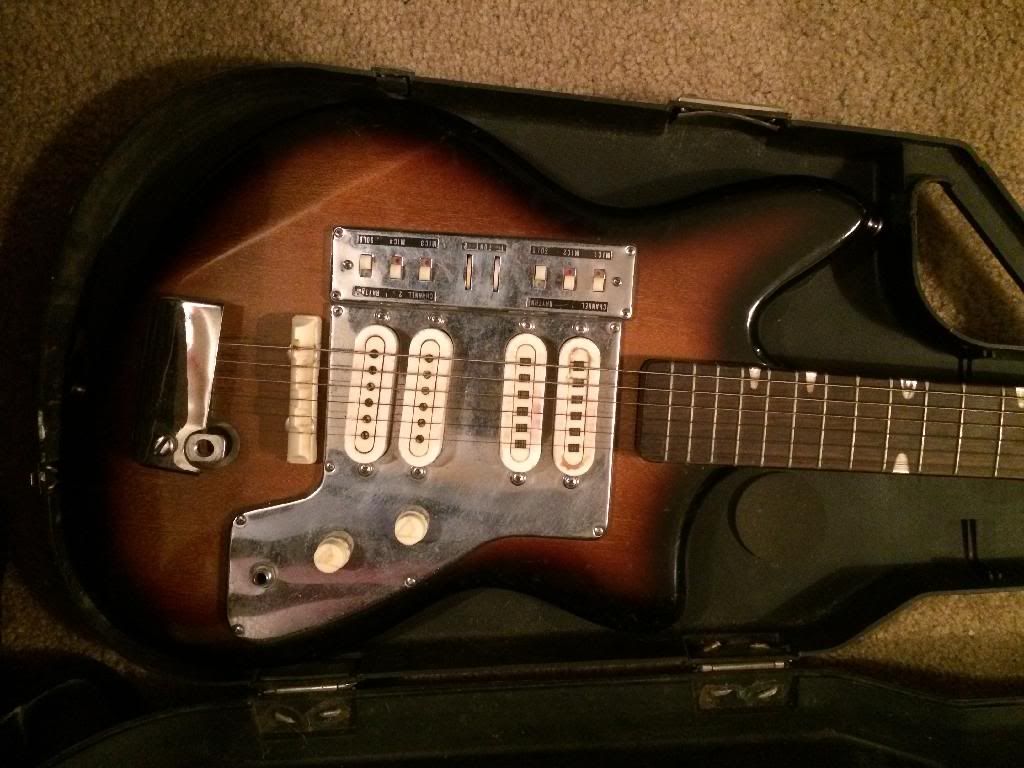 Join date: Feb 2011
40

IQ
I don't know but cool freebie.
Definitely, and it doesn't play too bad. I just detail cleaned it (it was covered with dust and gunk) and restrung it. So far the best free guitar I have ever had lol I just really want to know what I have, it is really bothering me for some reason.
Last edited by Cajundaddy at Mar 11, 2014,
Thanks for the lead! I don't know much about older guitars so I have been struggling trying to find out the make and model. Is it common that older guitars not have any marking of brand/serial numbers etc.?
Early Japanese guitars are notorious for no name/no serial # because they were made in a dozen different factories. I have a really nice Lawsuit 335 that was MIJ in the 70s. It compares very well to Gibsons of that era but the headstock name "Memphis" has little meaning even though it was built right along side Epiphone, Yamaha and Ibanez MIJ guitars.

Join date: Oct 2009
170

IQ
The headstock suggests that it is a 1960s or early 1970s Silvertone, but they made so many models under so many names that it will be difficult to pin down the exact model.
I couldn't find anything by Siltertone with the switches on mine. What are some of the other names Silvertone produced under?

Join date: Jan 2014
30

IQ
Sweet guitar, can't beat the price either.

Thank you thank you thank you!