Peavey Bandit 112 or Line 6 Spider II 30?

Join date: Mar 2014
20

IQ
Hello masters! May I ask for your advice?
I am currently looking for a guitar amp I could use for practicing at home. I live in a townhouse so loudness is a consideration. On another thread, I was told to just lower the volume. I had a Crate FXT65 and I didn't like its sound at lower volumes. My other consideration is that I would like an amp that would be good for occasional playing out in venues such as a school gym (I'm a teacher and I am asked by the music teacher to play at programs sometimes) or at gigs if an opportunity comes by. I haven't played for more than 10 years and have recently revisited my interest in playing guitar. I'm on a budget, so I am looking for the least cost but best bang for my buck.
I have cut my choices to two amp. I found a Peavey Bandit 112 that I could get for $70 to $100. I also found a Line 6 Spider II 30 that I could get for $60 to $80. I'll try my haggling skills at the pawnshops.
What's good about the bandit is the wattage. It is kinda old though and I recall that it has those flip switches as shown below. I wouldn't mind if it old though as long as it is working. At 80W, I am sure this would be enough if I would play at my intended venues but it does not have a headphones jack if I wanted to play at home. I could plug into my Digitech RP55 but there are times I would like to play along a song to family and like to listen what the tone sounds like in open air.
For the Line 6 Spider II 30, I kinda like it because I was thinking of selling my Digitech RP55 and get a Line 6 FV4 footswtich for it. Pawnshop is selling for $90, I think I could get it for $60. My only concern is that it is 30W only. I wonder if it is enough when I play at the school gym.
Your thoughts will be greatly appreciated! Thanks in advance!

Join date: Feb 2014
130

IQ
Bandit > Any Spider II, III, or IV
No contest - get the Bandit.
Bandit wins hands down, my only complaint with them is that they're not user friendly in the slightest. They have the most volume difference between channels (and sub-channels, or whatever you guys call those - the whole modern and classic switch things) of any amp I've ever played, and you have to walk over and flip the switch on the amp. Because they are transtube, they are perfectly capable of playing at lower volumes and sounding good. I've seen them used as practice amps before. If you needed more reasons, they basically never die.

All of that being said, real amps and real sound will always beat modelling amps and multieffects processors on UG. Except for some people, who praise VST plug-ins over real instruments up and down. UG is kind of weird that way.
I had the bandit 112 for years before I went tube. Great SS amp. Very versatile and loud enough. The T-dynamics knob was a nice feature.

Join date: Oct 2007
120

IQ
The Bandit no contest. It's not a bad little practice amp. Or, if you'd like to spend a hair more, a Peavey Vypyr.

Join date: Mar 2014
20

IQ
Thank you everyone! I now have the Bandit and it is so awesome! I love it! I love the distortion and the different modes! I love the reverb! Most of all, it is Made in USA!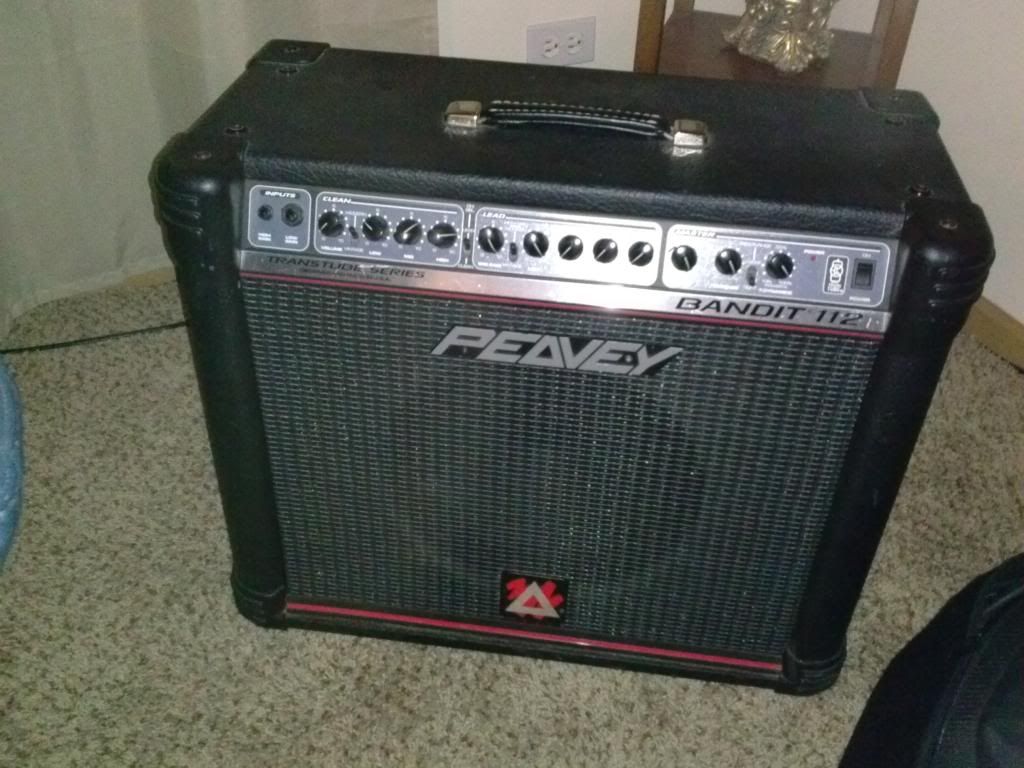 Few more questions... what is that thing wrapped in leather?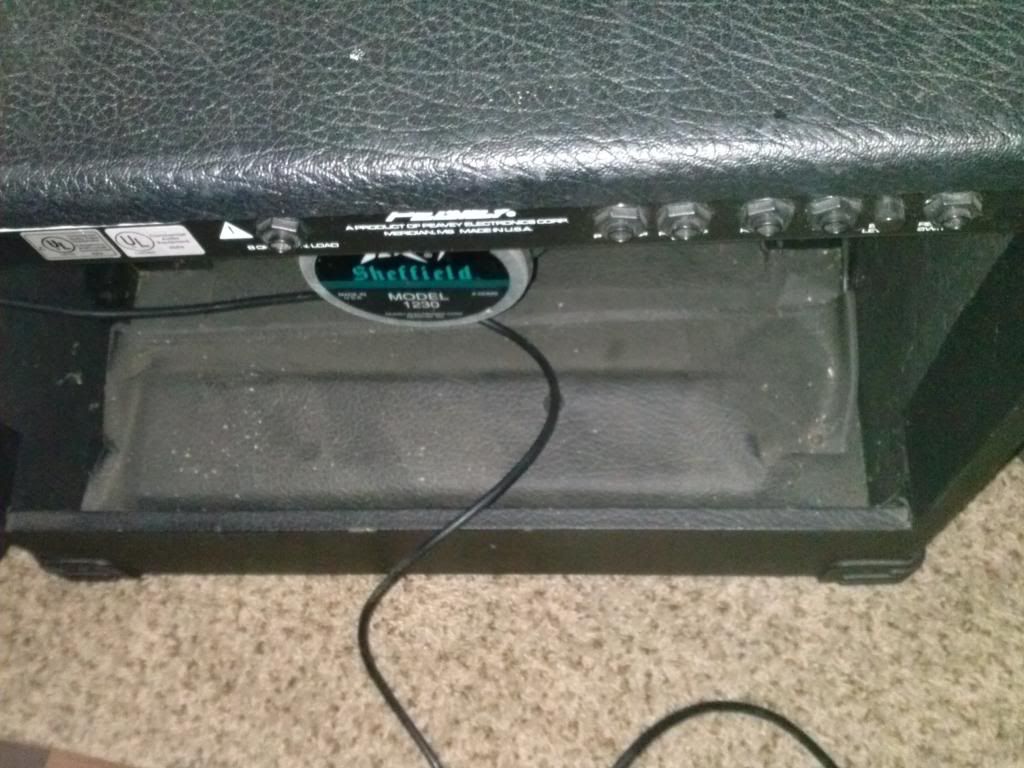 It's missing that nut thing on the input jack. Where can I get one?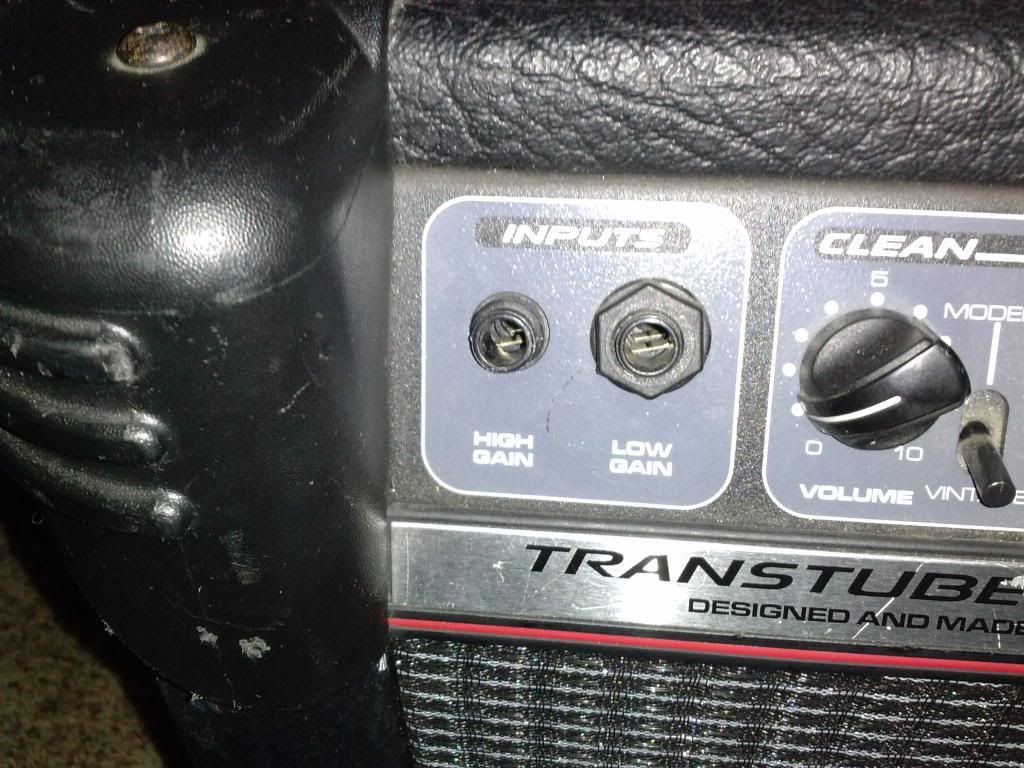 It will need a little cleaning. How do I clean the vinyl cover? Is it okay to use Armor All for cars?
The thing in the vinyl bag is the reverb tank.

Amour All is fine.

As for the nut, take the one from the other jack into an electronics shop and try to find a jack that it fits, then buy that jack for its nut.