NGD - PRS Tremonti SE

Join date: May 2008
80

IQ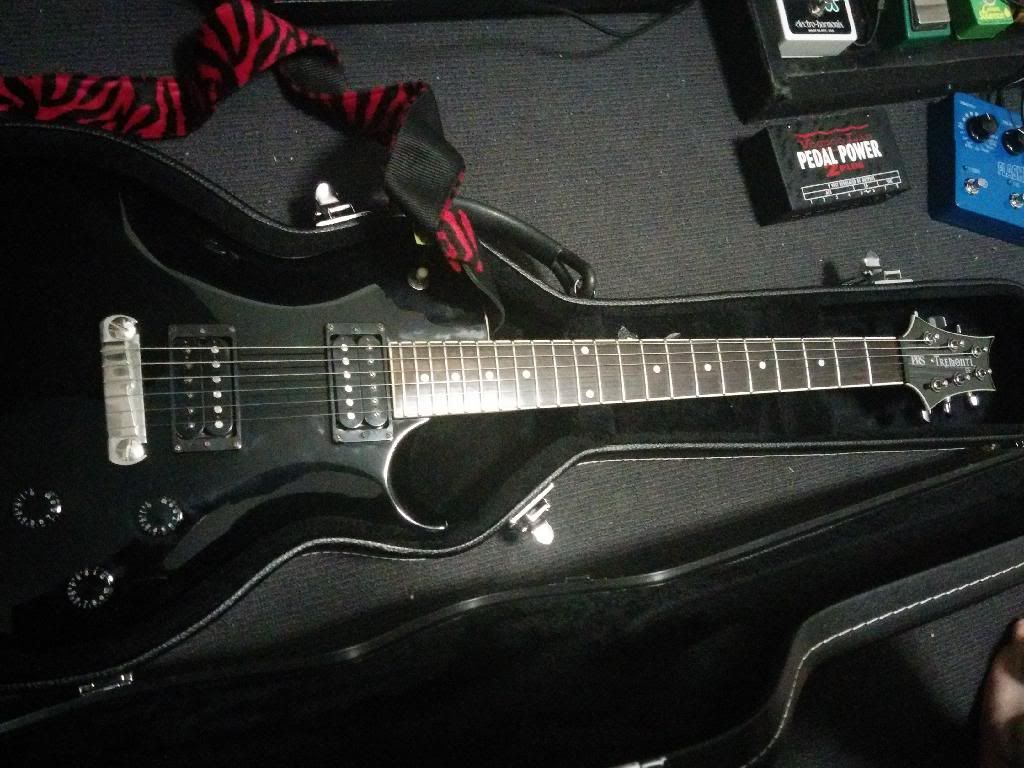 Picked this up in a trade, traded my Maton MS502 for it plus a hard case, and am extremely happy with it. The Maton just wasn't quite right, it was a bit dull, I didn't like the pickup selector on it... it sounded good, but just not for me. This on the other hand, I love. It came setup with a nice, low action and light gauge strings on there, it looks gorgeous in person, pictures don't really do it justice. It has that nice Les Paul look, but the body is a lot lighter and the neck is a little wider, but very accessible. I have quite large hands, so this was right up my alley. The tuners stay in tune very well, the only thing is that the tone controls are occasionally a little scratchy, but that doesn't really bother me a lot. The pickups are a lot hotter than those on the Maton, and suit my sound a lot better. The cleans are quite nice, not single-coil clean by any means, but still pretty clean, great response to the volume control. With gain, it can handle pretty much any genre you throw at it, although it just has that 'rock' feel to it. Plugged into my Marshall DSL5, it sounds pretty damn good, I feel like it makes a really good mid-budget bedroom setup. Feels incredibly solid, would absolutely gig with it. This is my first PRS, so if this is what the Korean-made models feel like, I can't wait until I can pick up a USA model. Also picked up some new pedals too, which you can check out in my GG&A thread
here
.
That's an awesome guitar man. I've been considering getting a PRS

Join date: Feb 2011
320

IQ
HNGD, those are nice guitars.

yeah get a USA made PRS and you'll wanna marry the guitar.
Any particular models I should go for? I'm not made of money, so it'd probably have to be an SE.

Join date: Apr 2013
40

IQ
nice

Sweet!