Pickup Wiring - urgent answer needed.
Hey guys, so the bridge pup of my Epi Les Paul suddenly quit working. I opened the back to find that one of the wires had broken off.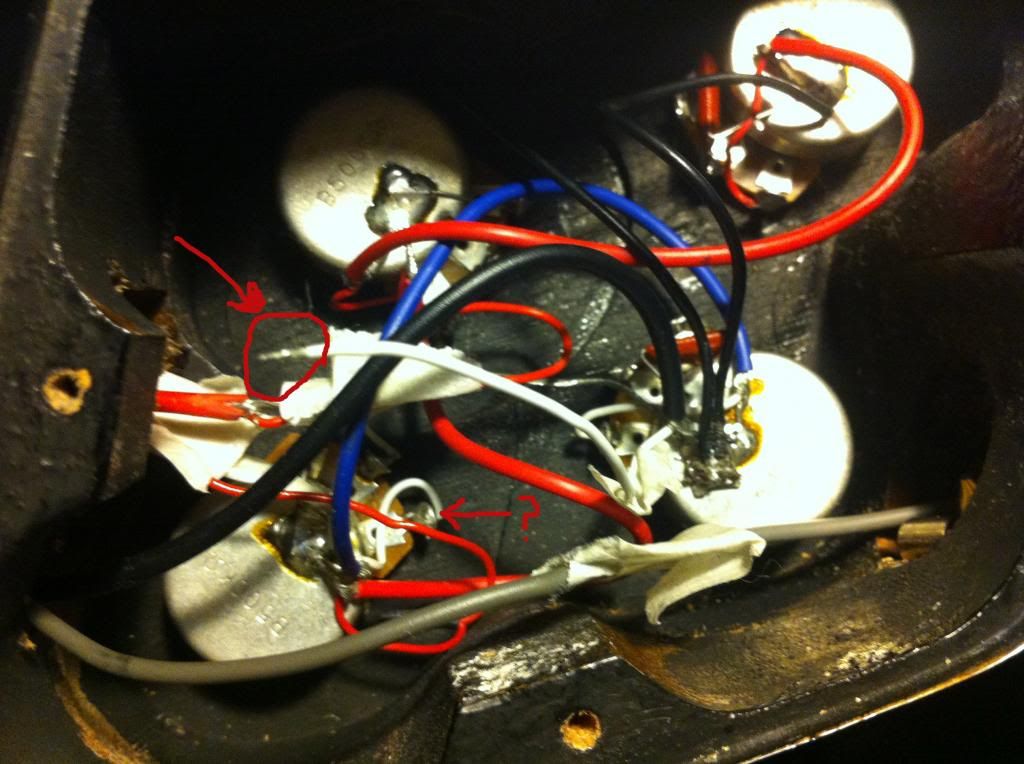 Can anyone point me to where I should resolder this wire to? I did try looking at circuit diagrams but they didnt clear up much for me. I suspect its to the Volume pot, but I'd appreciate any help at all. Im using this guitar for a gig tomorrow, so thats why I was hoping for a quick answer.
Thanks guys.

Join date: Feb 2011
310

IQ
It is hard to say with that rats nest going on.

You can plug the guitar in and touch the wire to where you think it went. This is 100% safe to do and you are in absolutely no harm doing this (neither is your guitar)

do you get any sound now?
I did try that. I got a sound when it touched the point I indicated in the picture, but it also sounded when i touched one of the ends on the bridge tone pot, so that made me a little uncertain..

Join date: Apr 2011
50

IQ
Yeah its pretty difficult to see whats going on in there. But that one white wire at the bottom of the picture you have pointed it I 'think' is just the volume pot grounding to itself, assuming that white wire is soldered to the top of that pot anyway, but its hard to see >.<.

Pictures from other angles may help.