Identify this guitar!
Hey there guys, my best friend has this old guitar that was of her father, the brand is ibanez, it hasn't been modified in any way.
Could you tell me the Model of this guitar and how good/bad/valuable it is? If you know this model please tell me what you know, what kind of pickups it has (I'm thinking vintage humbucker)
Thank you all :3
(can you use something to make the image resize itself?)
EDIT: It's an Ibanez BL-50MH! Top load, 2 vintage humbuckers, I don't know much else! If you know more about this model please tell us about it! (: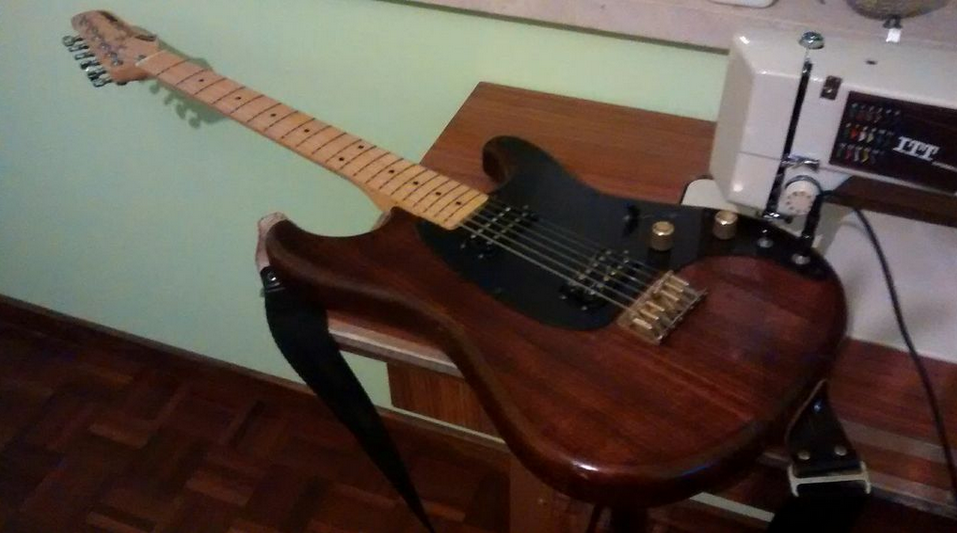 Last edited by goshirn at Apr 9, 2014,

Join date: Jul 2008
193

IQ
Headstock pics are helpful. Front and back, wherever there is writing.
Not sure but it looks pretty sexy. Hows it play/sound?
She's just got to plug it to the pc so she can learn with rocksmith, she doesn't have an amp, I've never played it, I've seen it in person, it is a really good looking guitar, it didn't have strings back then, it was like 4 years ago, it was just a little dirty, with some love she'll be as good as new!

It hasn't been played in more than 20 years, she put new strings today! It still works! I figured it out on my own it's a Ibanez BL-50MH! After much research! She said she didn't see any model number or anything but I'm pretty sure it says on headstock she just didn't know it was there xD

Thanks for the help anyways!