Schecter Hellraiser C-1 + Line 6 Spider IV 15 watt amp + Boss ME-25 Multi-Effects
Hi
a few weeks ago I posted here asking about guitars
now I've decided To Buy
- Schecter Hellraiser C-1 (Without Floyd Rose)
- Line 6 Spider IV 15 watt amplifier ( What's the difference between 15 watt and 30 watt ???? I've been told 15 Watt is enough for home use ... I don't play in a band)
- Boss ME-25 Multi-Effects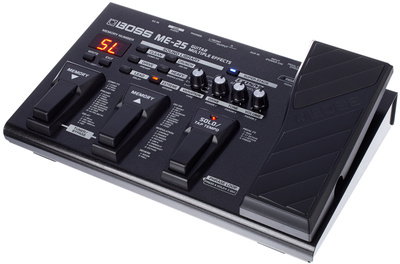 What Do you Think about this combination ?
I'm From Iraq/baghdad and we don't have big guitar shops .... we have few shops and they don't sell such guitars ... they sell cheap guitars only ...... So i'm going to buy it online !!!
thanks
Good guitar, bad amp with built in effects and therefore kinda pointless multi-fx. You should look into getting a simpler higher quality amp with 2 straightforward channels then the multi-fx can do the rest.
Have you already bought the amp and me-25? I and most other people here would definitely discourage getting those 2. They're pretty garbage

Join date: Nov 2001
298

IQ
So you posted about guitars, did you ask about amps too?

Buying that Spider is probably the worst decision you could possibly make.
Very nice guitar. But as said: Do not buy that amp.

Join date: Oct 2009
1,302

IQ
I don't see a point in buiying both a modeling amp and a multi FX pedal. The pedal is a modeling amp in a pedal form. And the amp you bought wasn't really that great. If you want to use the pedal, get an amp that doesn't affect your sound a lot (keyboard amp or a powered speaker).

The difference between 15 and 30 watt versions may be different speakers and different features and the 30 watt one has more clean headroom so it's more suitable for a bit louder playing.