Pedalboard Idea - Feedback sought

Join date: Apr 2012
10

IQ
Hey out there. Since it looks as thought I'm going to be coming into some pedals soon, I came up with an idea to build a pedalboard. Give a look. It's basically to scale. Let me know what you think, please. Thanks!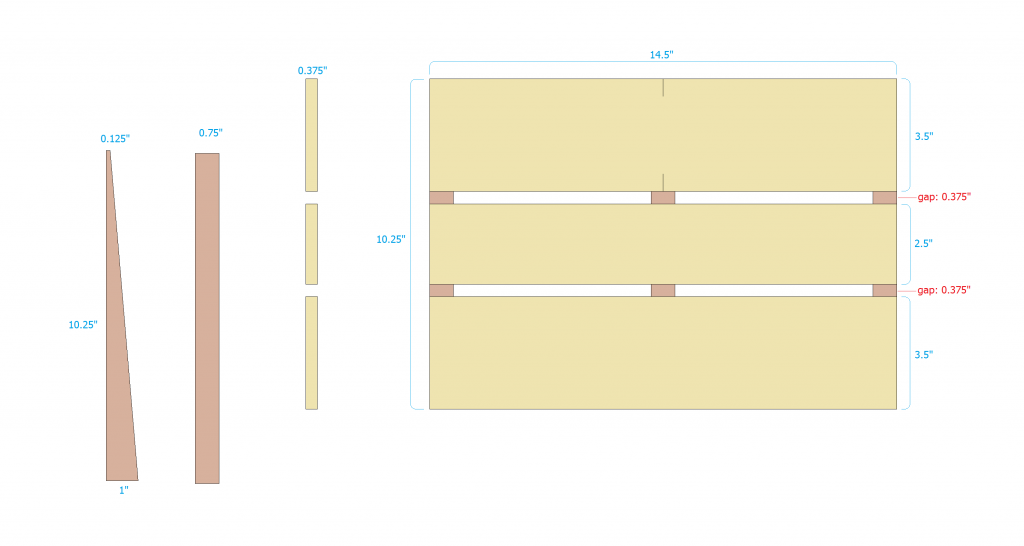 Join date: Feb 2011
310

IQ
It looks fine.

I made mine very similar out of Oak. But the back row is stepped up 1" and it gives better access to those pedals. It cost me $26 for all the wood, screws, black paint and Velcro.
You got a pic Robbgnarly?


Join date: Feb 2011
310

IQ
There are some in my profile with some pedals on it

EDIT: I'll have to upload a couple decent pics, the ones in my profile are not that great at showing the whole board
Last edited by Robbgnarly at Jun 15, 2014,

Join date: Dec 2011
130

IQ
lol "feedback" get it guys