Guitar Stand for Zero Dave Mustaine Guitar

Join date: Jan 2014
20

IQ
I was wondering which guitar stand would be good for a Dean Guitars Zero Dave Mustaine (Left Handed). Here is the link to Dean Guitar's website:
http://www.deanguitars.com/query?upc=819998168308
Most of the guitar stands I see online are made for more standard shaped guitars, and I'm afraid that if I order one my new guitar won't sit correctly.
Thanks for your help!

Join date: Jul 2013
30

IQ
I like my stand, the K & M Roadie.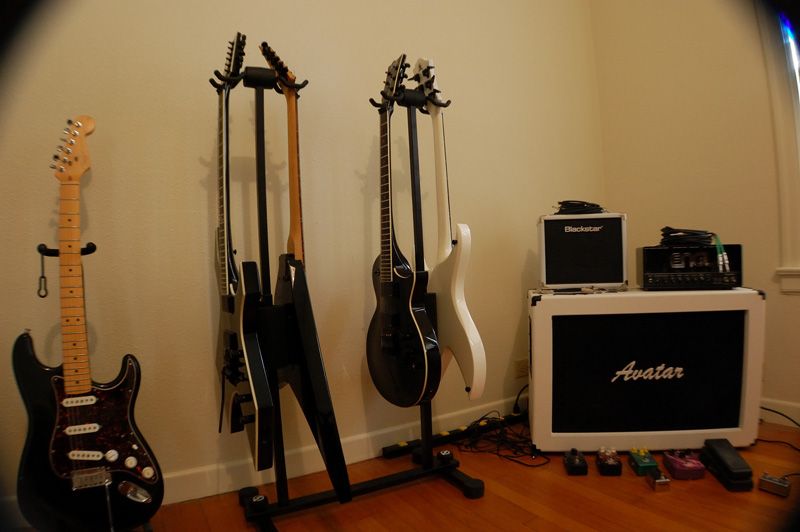 Stands that hang the guitars by the neck will accommodate any body shape.