NGD: '97 Pro Tone Strat
Used to prowl the forums a long time ago, recently started looking on here again. Just wanted to show what I picked up today, a '97 Korean Pro Tone Squier Stratocaster. $400 with a free Roadrunner Tweed case, found at the local Guitar Center. Can't find out much about this guitar, if anyone knows a thing or two about these please let me know! Plays and sounds like a dream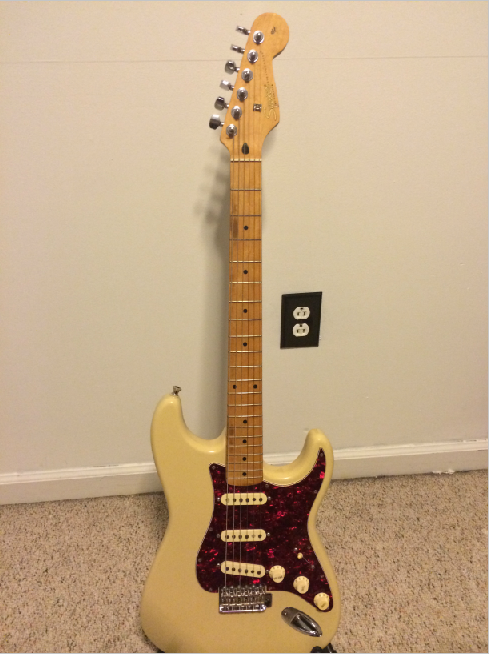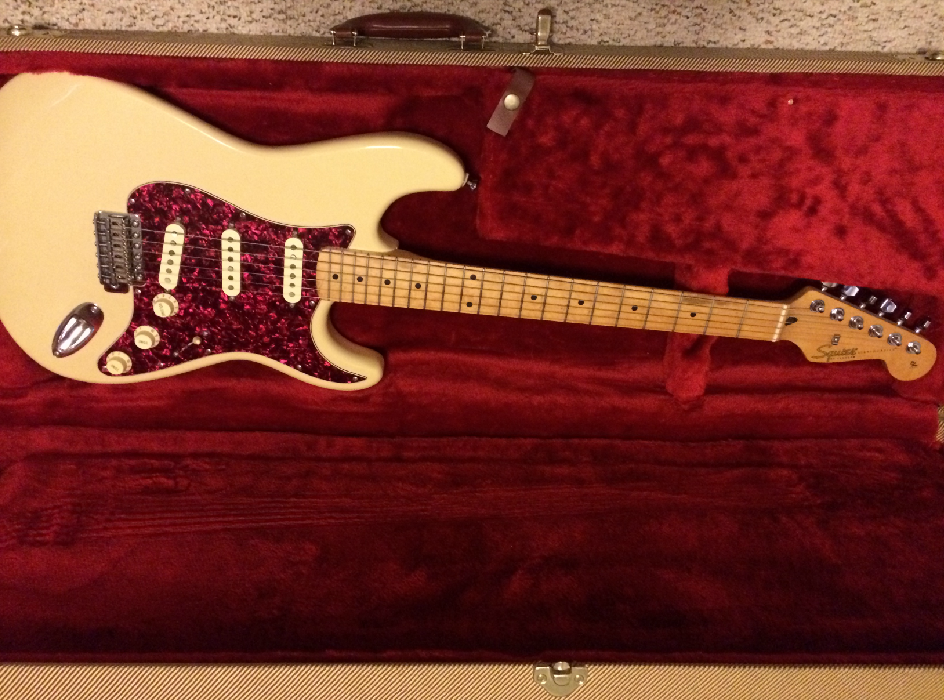 Join date: Jan 2005
606

IQ
Killer Strat, and killer case, too!
Used to prowl the forums a long time ago, recently started looking on here again. Just wanted to show what I picked up today, a '97 Korean Pro Tone Squier Stratocaster. $400 with a free Roadrunner Tweed case, found at the local Guitar Center. Can't find out much about this guitar, if anyone knows a thing or two about these please let me know! Plays and sounds like a dream
I have the same model. Pretty sweet!
More info here ...

I have the same model. Pretty sweet!

More info here ...
Thanks for that link, very helpful!

Join date: Dec 2011
110

IQ
woah nice score bud!

enjoy it
Great acquisition! HNGD


Join date: Feb 2011
300

IQ
HNGD

Those were a great line of guitars, I had the Protone Fat tele for years. It was the best Tele I had ever played and was made of a 2 piece Ash body. I still kick myself in the ass for selling it.

From my understanding they made that run from 96-97 and then stoped because the guitars were better quality than any of the MIM and on par with most low-end USA models (wood and constuction only).

That was the guitar that started my love of Tele shaped guitars

Join date: Feb 2010
310

IQ
Sweet! I have played some killer Korean guitars, and those Korean Fenders are an awesome buy.

HNGD!
nice