Help with model number! Vintage Aria Acoustic Guitar
I need help on identifying what model and year my guitar was made. It has no model number on it. Here are some pics of it.
Thanks in advance!
update :
i found a pic of the same model but its model number has faded but some numbers can be seen.
Last edited by megatoncute at Aug 4, 2014,
Hard to tell - it's pre early 1970's serial numbering so it probably 1970 or before. Without the model number clearly identified, you may want to send the pictures to Aria Guitars in an email and get their estimation. Aria's been around since 1956 but there's not much info about serial numbers pre-1970. It looks to me like a pre-lawsuit Martin copy but I'm no expert.
thank you so much. kndavid. ive been waiting all day for a reply. I already tried to contact aria through facebook. i cant find their email to contact. Thanks again, i appreciate it.
Have a look on the top bracing where the truss rod is. You may need a small mirror. Just sometimes you can find numbers there. Cheers
Hi I just found out the exact model number! It is F-100 based on the picture here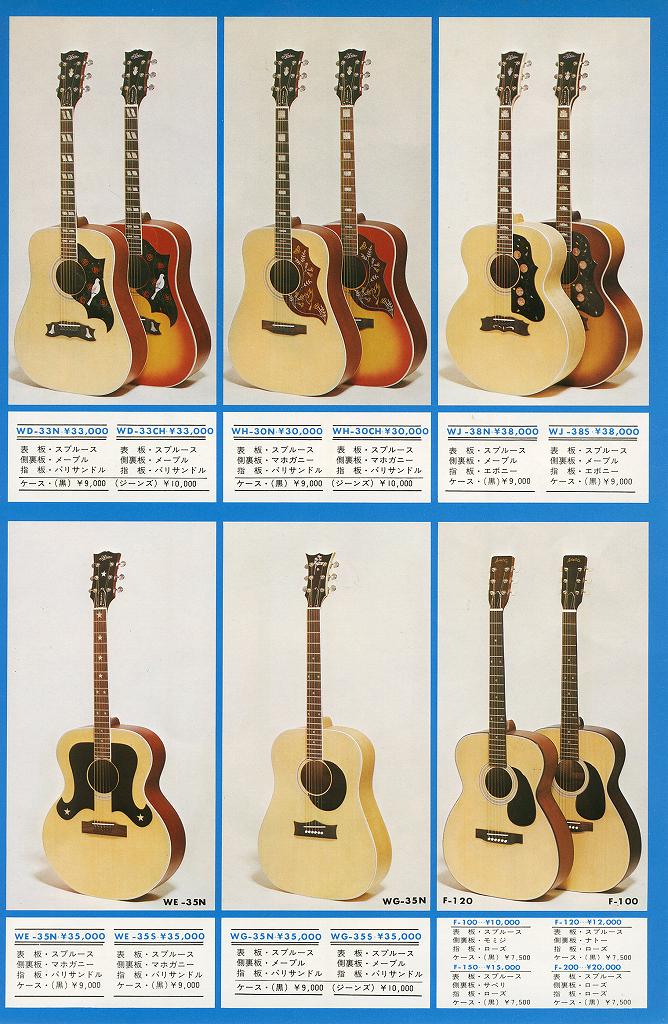 Join date: Aug 2014
10

IQ
Hi Megatoncute.

I bought an old guitar a few days ago. I want to know the year it was built and it's materials.

It is an Aria F-150. Serial number 5509. It is a folk guitar, his body is like an 000. The Aria logo on the headstock is like Martin & Co., like yours, but the label is diferent.

Did you find infor about the F series? Where did you find this catalog? Aparently, my guitar model is there, but I'm not sure that they are the same guitars.. Don't know..

I don't have found an answer in internet. Not even I found the guitar model. It's like a ghost (or a copy). I send you a picture with the label and serial number.
(Invalid img)

Could you send me pictures of your model?

Thanks a lot