is it not beautiful

Join date: May 2010
20

IQ
so the other day i was sat in my sofa getting drunk by myself when i was suddenly hit with a poetic inner calling, and luckily this time i had a pen near by...

Its a beautiful thing, to connect more with people we know less,maybe we are not as social a creature as we claim to be, high above this mess.

...or not? you tell me

the poem was originally intended to reflect the connection you sometimes feel with a drunk stranger , but when i posted i tried it on omegle it took it darker meaning...

but then i realized this is a question for you guys, so tell me:

is it not a beautiful thing?
Last edited by CrAzY-RiLeY at Aug 7, 2014,
Its pretty gay
Yeah, I had sex with a dude once and this is more gay

Join date: May 2010
20

IQ
not but like guys think like facebook and stuff
The Federal Bureau of Investigation has logged a record of this chat along with the IP addresses of the participants due to potential violations of U.S. law. VIOLATION: Solicitation of a minor. IMPORTANT WARNING: If you think this chat session was logged in error, please state your reasons to the F.B.I. agent currently monitoring this chat and quote the reference number #2334531343. Failure to do so within the next 2 minutes will result in your IP and address being entered into our criminal data base and legal action.
OH NO
Not and legal action D:
Last edited by Obsceneairwaves at Aug 7, 2014,
You are skating on thin ice buddy.
Sounds like fun! My turn!
You are flying on a zeppelin through the Himalayas during a beautiful spring day


Join date: Oct 2010
460

IQ
Silly french with their rose-tinted romanticism of smoking weed every day.

Join date: Jun 2009
70

IQ
I guess you could say you were sofaking drunk.

No? Okay.

Join date: Jan 2007
50

IQ
Two intoxicated strangers feeling a connection with each other has less to do with beauty and human empathy than it does with just plain being under the influence. Just because you and some other drunkard at the bar are so plastered you're spilling your life dreams and inner turmoils openly doesn't make it meaningful, and definitely not beautiful in any sense of the word. Especially when you both end up throwing up all over each other.

As for just plain connecting with a stranger, sure, it happens. But it's not beautiful by any definition. Spend enough time with that person and you'll find more that you lack in common than you have in common, and the myriad of factors that complicate social interaction and relationship building will more often than not deteriorate the initial comfort you felt with that individual. Fast friends, fast enemies.

Don't simplify a complex thing. You're just lying to yourself.

tl;dr: you're a fag, nothing's beautiful, enjoy AA.
Last edited by Mud Martian at Aug 7, 2014,

Join date: Oct 2007
20

IQ
Are you sure you're not French?

Join date: Jun 2009
5,600

IQ
I made a drunk poem one time.
Both suck, but mines sucks slightly less:
When fishing, always remember to fish on the edge of the boat. that way, the fish do not see you coming. Because fish do not have fingers, so they cannot grasp life by the horns. But you can. Because you are a bull. And your fishing rod is your mariachi man.

Join date: Aug 2008
36

IQ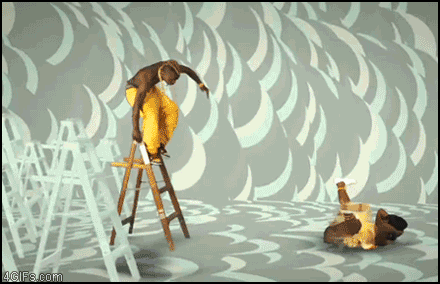 Yes yes dude its so beautiful, so so so very beautiful its like dude.. dude