Fix crack in Pointed Headstock?
Hey guys, does anybody know how to fix a small chip in the paint at the tip of a pointed headstock? Aesthetically it does not bother me whatsoever. However, I do not want said crack to grow. The finish is a poly black on the back of the headstock. I've seen a few videos on fixing cracks from Stew Mac, but I am not sure what type of paint to use and if the type of super glue really matters. Also, I am a bit worried putting sandpaper to my guitar, even if it is a very fine grade. Does the super glue trick really work? Will post pictures and an NGD when I get back from rock climbing.
Last edited by ericw95 at Aug 12, 2014,
The second most common headstock break (after the Gibson LP-style guitars) is the tilted pointy headstock, which almost always breaks out near the tip between the furthest two tuners.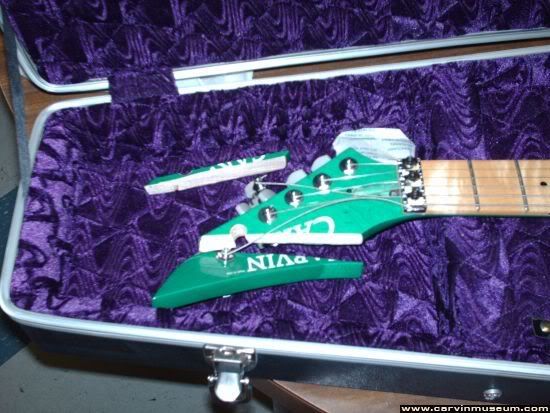 StewMac should be able to talk you through the crack fix.
Got Pictures?
Whoops, meant a chip in the paint!
Fill with nail polish.
Chop up some toenail clippngs *really* fine, almost to a powder, as a filler...

And then paint the filled area to look like Hello Kitty.
Last edited by dspellman at Aug 12, 2014,
Just bought black tinted super glue and a fine sanding kit so we'll see what happens!