Power cab for line 6 floor board
i read awhile back that there is this speaker cab out there that has tubes build in, and it works great for line 6 digital pedals and such, what was the name of it? i tried googling nothing came up

Join date: Nov 2009
690

IQ
Are you talking about for powering a POD? Any powered wedge will do. Mackie and Yamaha make great stuff, just off the very top of my head.

If you're using a POD, you don't want anything that will color your sound.
no no, what i meant was a speaker cabinet with tubes,

Join date: Dec 2006
160

IQ
I've never heard of anything like that. Also, you said in the topic title that you're using a Line 6 Floorboard? Is it a Floorboard or a POD?
its a pod live x3, i read awhile back that there was this speaker cab that you plug a digital signal right into it, and the speaker cab has build in power tube.
Join date: Feb 2011
310

IQ
Your talking about the older Atomic cabs, not super common and they haven't made them for a few years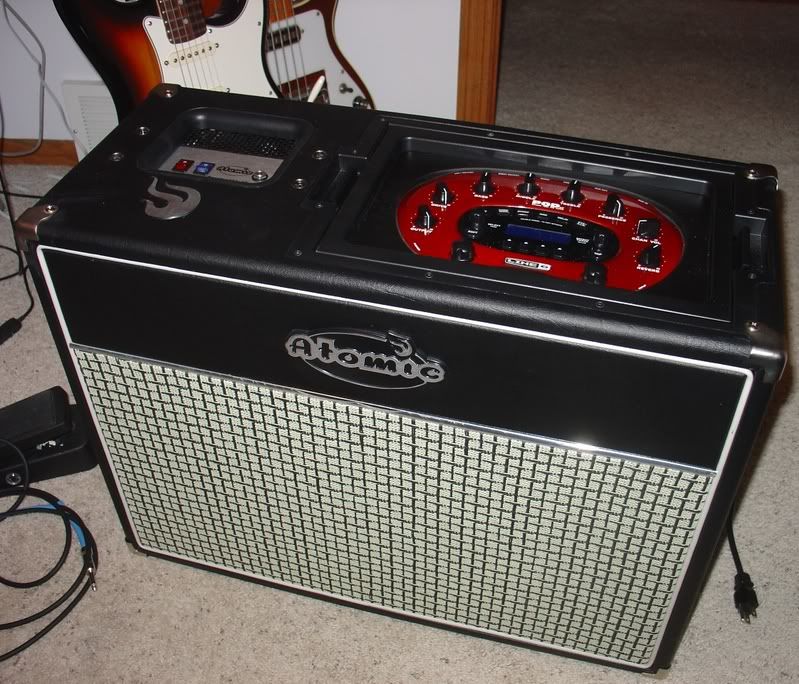 There were a few different wattages/speaker combos
yes! thats the one, damn i was hoping i can pick up a used one for a decent price
Join date: Feb 2011
310

IQ
Didn't see any on Ebay or GC and none on musicgoround

I have seen them for sale, but they are rare