Woman has third breast implanted to look "unattractive to men"
Great quality bantz r8 here
*link removed because babby joel said so*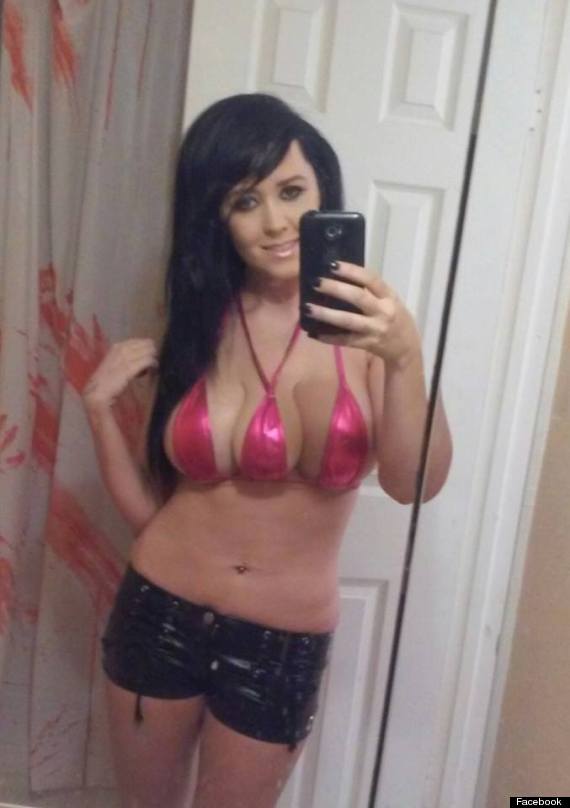 A massage therapist claims to have undergone plastic surgery to obtain a third breast.

Jasmine Tridevil (not her real name) says she had the surgery "a few months ago" and is now hell bent on starring in her own reality TV show.

The 21-year-old has hired a camera crew to follow her around and hopes to pitch her show to MTV. Writing on her Facebook page, she says she has upcoming appearances on the Jimmy Kimmel show and the Inside Edition.
She also revealed: "I got it because I wanted to make myself unattractive to men. Because I don't want to date anymore.
And she's certainly helping in her quest by posting half-naked pictures of herself and posting them on the internet.

What's also ironic is that in the article, it reads that she met up with a prostitute that also has 3 breasts. Clearly that doesn't suggest whatsoever that having 3 boobs is actually a fetish that some men have, right?
"Most guys would think [the extra breast is] weird and gross. But I can still feel pretty because if I wore makeup and cute clothes, I can still, you know… feel pretty."

If she wants gratification from other people (because that's obviously why she's doing this) then I somehow think that her 3rd breast is going to backfire on her self-esteem in the long term from people criticising her decision to get 3 boobs. But any attention is good attention when you're desperate.
#yougogirl
Last edited by T00DEEPBLUE at Sep 22, 2014,