ID this Guitar (Ibanez)
Can anybody give me some more info about this guitar I'm thinking about picking up? It's a Roadstar II but I can't figure out through the Ibanez wiki information as to what model/series it is, and all Roadstars I know of have pick guards, or mixed humbuckers/single coils, more than 1 knob OR some other feature that is distinctly different than what this looks to be. I'm specifically looking for a basic spec sheet, and/or how much it should be selling for used (I know this changes from location/condition etc. but an approx $ of course)
The serial number is H831099 and from research I BELIEVE that means it to be made in the Terada Plant in Japan in 1988. That is about all I know. Pictures below and THANKS in advance for any help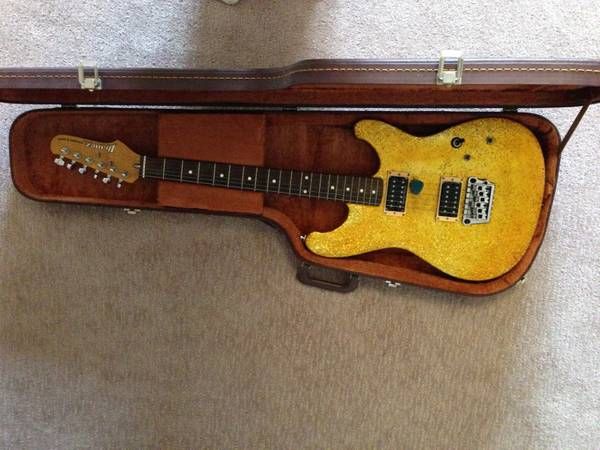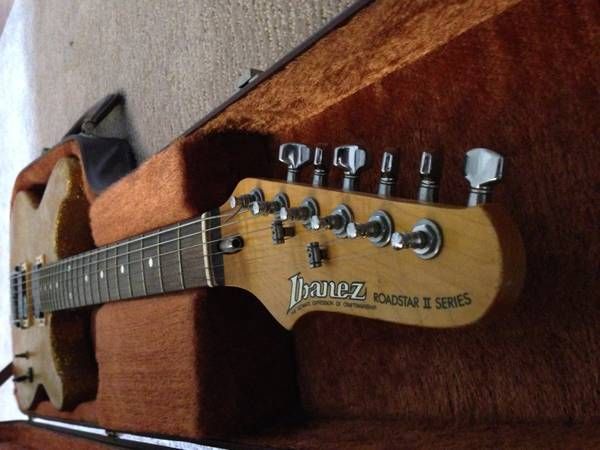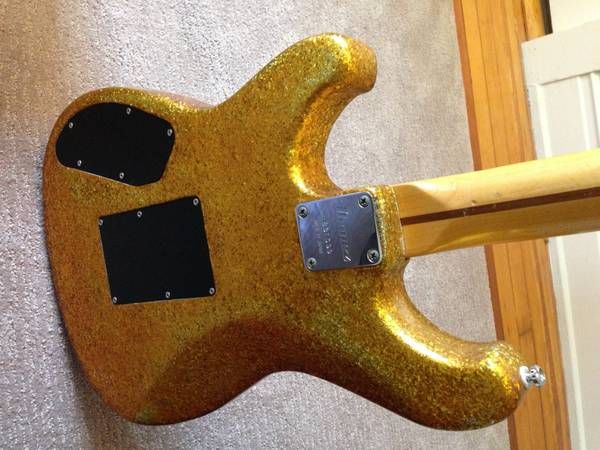 I'm guessing your guitar was made in 1983. Not 1988. Since the first #'s in the serial # are 83.

I pulled the info and got this:
Your guitar was made at the
Terada Plant, Japan
1983
Production Number: 1099
Last edited by Chaz-6(sic)6 at Oct 9, 2014,
Yes, I went to
http://www.guitardaterproject.org/ibanez.aspx
as well and it couldn't figure out if it was 83 or 88. The decoding is so complicated and I've spent so much time reading just to end up back at point A. That's why I just posted here. I assumed it was probably an 88 because early 80s model Ibanez guitars don't strike me as having this body style. I did come across that ebay page in my search and forgot why I dismissed it but based on that serial#, I'm beginning to think that maybe it is an 83. Thing is, the roadstar I'm looking at is WAY under the $1k tag on the ebay version, so this is kinda why I'd like to know what's going on, why is the one I'm seeing so dirt cheap, or does the person who owns it just not know what he has? I guess the best thing to do is see it in person. If it were an RS1000 (like the one on ebay) do you know where at it would be printed on the guitar (if it is at all?)
And when I image google RS1000 almost all of them have that "boarder" around the body, where this one just kinda slopes off like a strat. Also has 2 knobs vs mine having only 1. Now I remember, the knob thing is why I dismissed that page.
Didn't see much in there I haven't already seen but thanks anyway Zwart, think it's just some weird modified RS1000

you might wanna take into consideration that that isn't the original gold paint job. Maybe it DID have a border around the body.

I'm guessing it might be a modified RS1000 as well. AND you might be getting a great deal if the guy selling it doesn't know the model.
RS1000 is an arch top, yours doesn't look like it has a top carve. Also, it's almost certainly refinished I have never seen or heard of a Roadstar in that color. There were a few different body styles of the Roadstar II. Yours looks to be just the standard strat shape, flat top with belly cut. There are flat top versions with no carves at all that have binding. Then some upper end ones that have carves and binding. I can tell you for sure that it's made in 1983 from the serial number though. I don't think it's worth much, you hardly see any Roadstar clear $1000 bucks. More than likely you've got a guitar worth $400
Last edited by J_W at Oct 14, 2014,
Awesome JW I'm getting so many mixed responses in multiple forums I don't know what to believe anymore but i guess the point is what I think of it, just happy I'm not getting negative "it's a fake" feedback. Thanks for the input.
It's real, I've never actually seen a fake old Ibanez like that. They might exist but that doesn't look like a fake to me. I like the guitar, the paint job is straight out of the 80's.