new metal guitar
hallo guys!
im guitarist in a thrashband
https://www.facebook.com/bloodlinerofficial/app_2405167945
and im considering getting a third guitar (i already own a schecter C1 classic and a Jackson RR1)
price: around €2300
it's important that the neck is as fast as the RR1.
and it also should be a very beautiful guitar with great inlays and design (a coloured body would be great)
would be great if you could help me out

Last edited by dickeskind at Oct 16, 2014,
I actually want the Ravelle SHIN Koi, myself, in part because I own a Ravelle Goldtop LE, which is identical in all ways except the a finish.

And yes, they have nice, slender necks. Still, while it's a great guitar for metal, that is probably only going to be priced @ half of your stated budget.
Not that that is a bad thing, but it seems to me that you could also get something more...exotic. Higher-end, USA-made Deans, Schecters or BC rich spring to mind.
...I mean, your budget reaches the prices asked by some custom builders.

So why don't you tell us more about what you want?
well as i said its very importand to me, that it has a fast neck.
its also nesessary that it has a tremolo (forgot about that one)
and because it should be my last guitare (yeah of course...) it really should be something special - in look and form.
i don't want a standard gibson shaped guitare....a cool flying v or a cool looking dean would be great i guess.
and if it has a great airbrushmotiv on it, i wouldn't be sad eather

and it don't has to be so expensive ...just want a great guitar, which gives me a smile everytime it look at it!
Last edited by dickeskind at Oct 16, 2014,
Last edited by dannyalcatraz at Oct 16, 2014,
well thanks, but i dont think i want a refinish...i hope there will be other great finishes out there such as the shin series

You might talk to GMW Guitars...
http://www.gmwguitars.com/
25 minutes from me, just east of LA and Pasadena.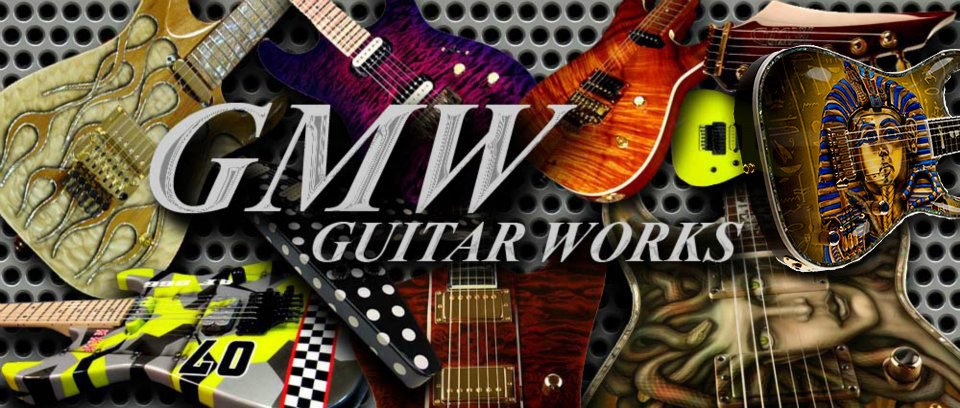 Last edited by dspellman at Oct 16, 2014,
They were on my mind- loved the King Tut at first sight- but do you think they'll be available in Europe on his budget? You know, considering all the import taxes, etc.?
i can't even open this site - my antivirus blocks it :/
Contact Matt at Serpentine guitars, can get a custom easily in that budget.