Nngd!!!
Hey guys and gals id like to share my NNGD with you. the extra n stands for Nuno, here we go for the new nuno guitar day!
i picked up a Washburn Nuno n2 tattoo guitar the other day and this thing rips. i have had the chance to (extensively) play an original washburn n4 and yes it was amazing but this n2 has most of the essential pieces for a small amount of coin.
i picked mine up on a closeout my dealer had one and he had a hard time moving it in this area because of a few reasons. the area i live in is very.....trendy in its music scene. everyone wants to be the next breaking ben/nickleback/or some crappy luke bryan knockoff. ANYWAY.....i scored this n2 for under 300 bones

.
review...
the n2 tattoo guitar has a mahogany body, a 22 fret maple neck with a rosewood fretboard. the inlays are nuno's tattoo graphic (very nicely done btw). the neck has a familiar feel to it as well very similar to a strat neck but a little wider. its very comfortable and very fast. in dealing with the neck the biggest downside of this guitar is the absence of the Stephens cutaway. but for what i paid i cant complain. the tuners come stock as Grover 18/1 ratio which is what i have on all of my guitars. the bridge is a licensed Floyd....so far its stable i have one other guitar i built with a licensed and i have no issues. the pickups are a combination of a washburn neck pickup that will most likely get changed out for something else and a bill lawrence l500 in the bridge. The Bill Lawrence is an amazing pickup, punchy yet full and clear. its not like any other pickup that i have in any of my guitars. the electronics feature one 3 way toggle and a push pull volume knob to split your humbuckers. i love the feel of this guitar its just so easy to play. the sound is fantastic through my randall rig. fantastic buy for what i paid. i couldnt be happier

now a few lame artsy pics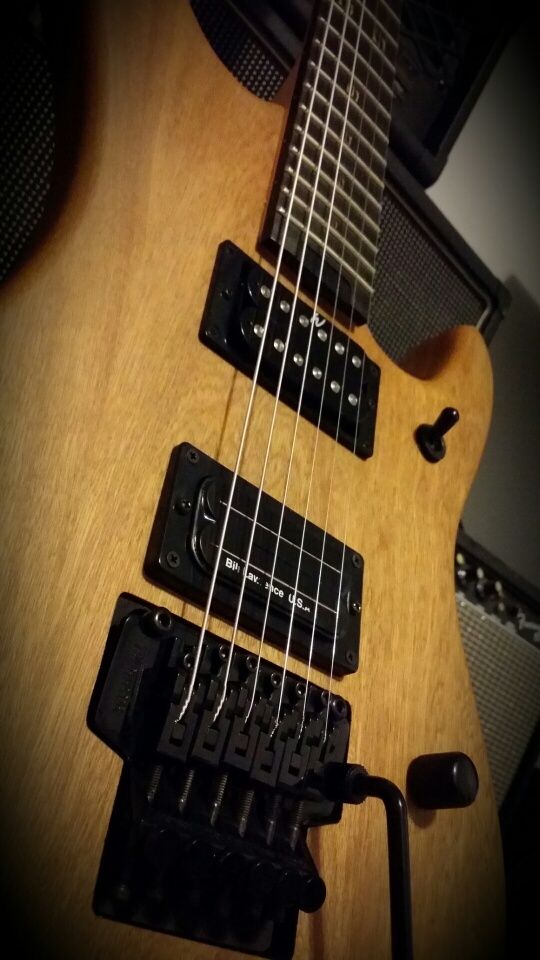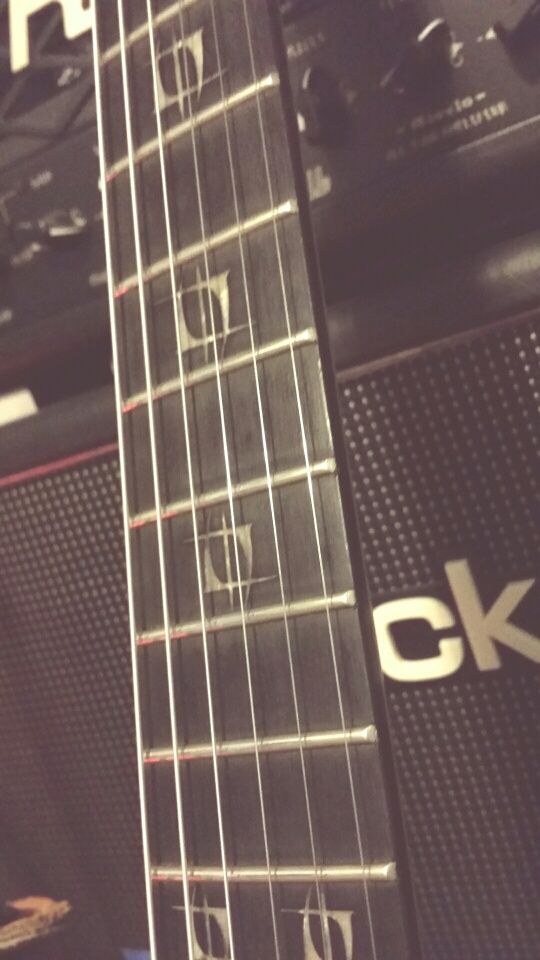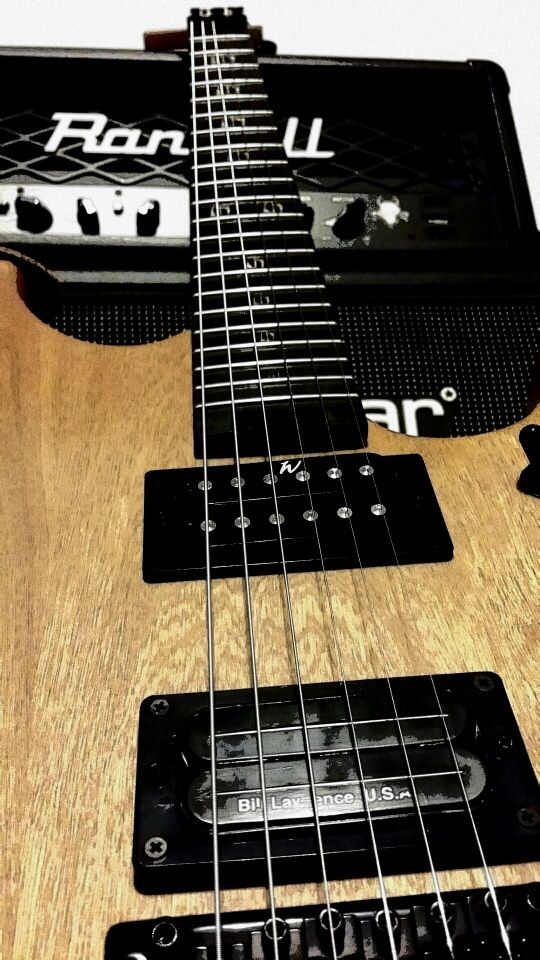 Join date: Jan 2014
30

IQ
HNNGD! Very nice, I wish there were more natural satin finishes on the market!
excellent


Join date: Feb 2011
320

IQ
Those are nice guitars, I thought it had the Stephens extended cutaway though.

Join date: May 2010
420

IQ
It's damn cool

happy new guitar day.
Thanks everyone! Sorry for the delay in Responding i had work.
Cool guitar, HNGD!