Is my Les Paul repairable?
My wife and I were fighting, and she chimped out and attacked my Gibson Les Paul studio faded. I am sharing pictures of the damage so that you can all feel my bottomless pain. I can get new tuners and refinish the damaged body, but I'm not sure what can be done about the damage to the neck underneath the fretboard. There is a significant crack in the body at the bottom of the guitar as well, not sure how significant that is. Can anything be done for my guitar? I know it will never look the same, but I'm hoping a luthier can at least restore functionality.
Damage to the tuners, one tuner cruelly smashed to pieces, another knocked loose like a man's brain after taking a titanic right-hand from Mike Tyson.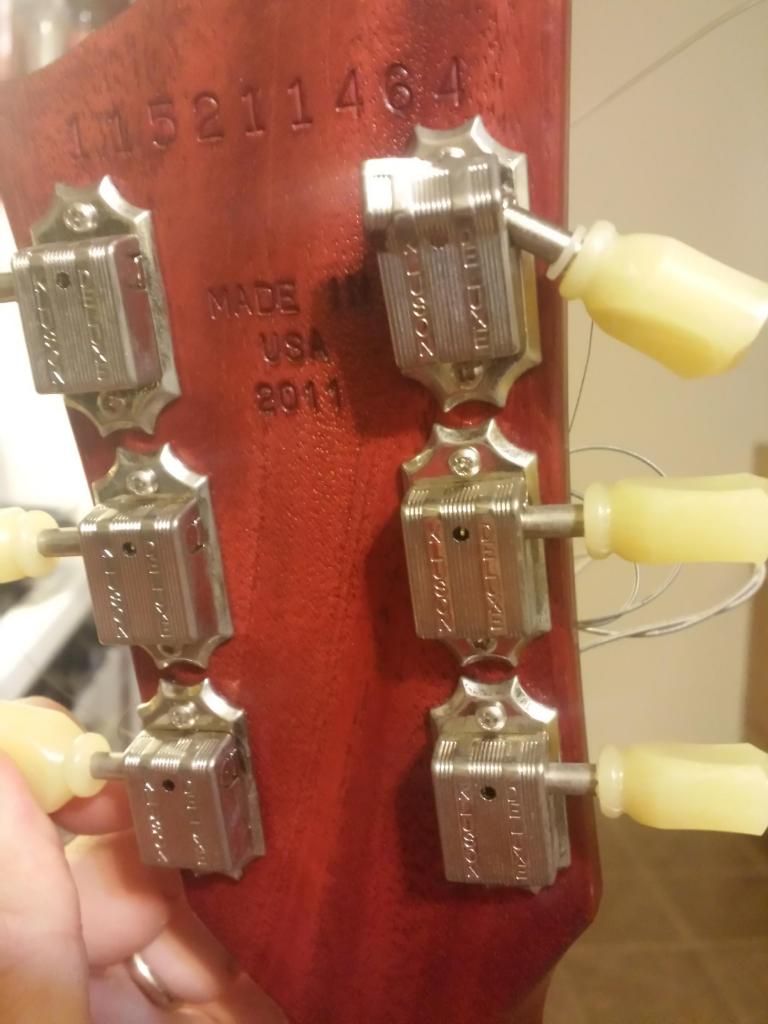 Damage to the upper neck. Separation of the fretboard from the neck - hairline, but I am pulling on the neck to show separation in both photos. I'm not sure how this insufferable trespass against the structural integrity of my American made guitar affect tuning & whatnot.
Not even the nut was safe from the irresistible assault of a blood-crazed woman.
Scratches & gouges, an oppressive reminder of the black evil perpetrated by the witch.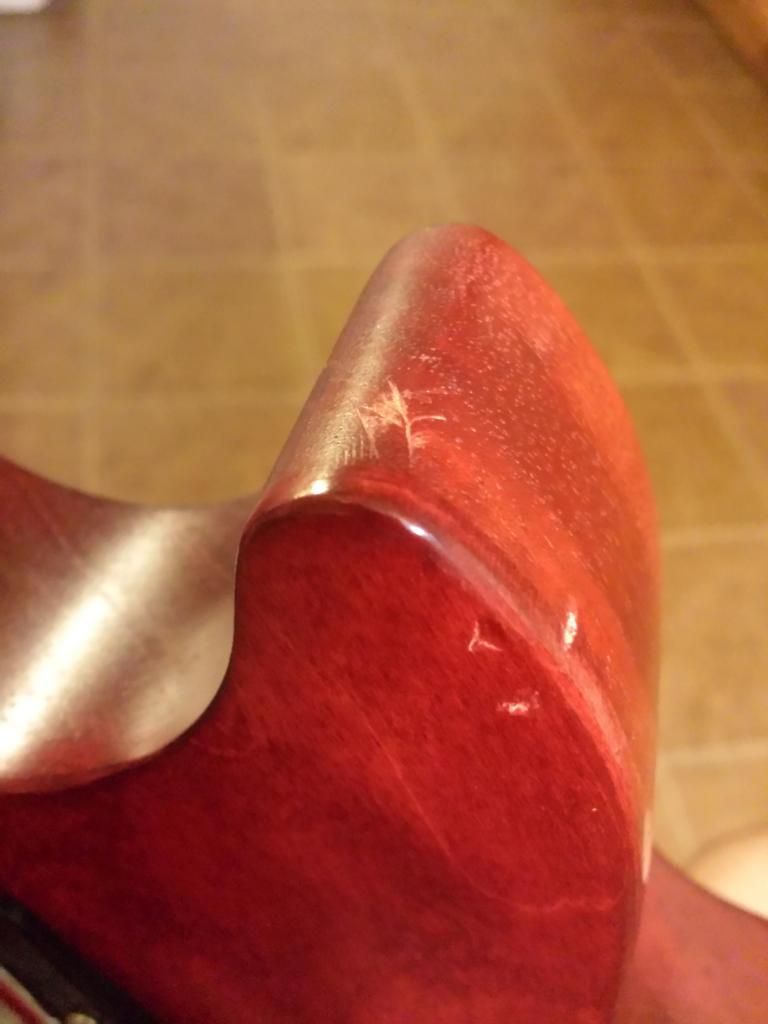 This is still functional, unlike John Wayne Bobbitt's penis.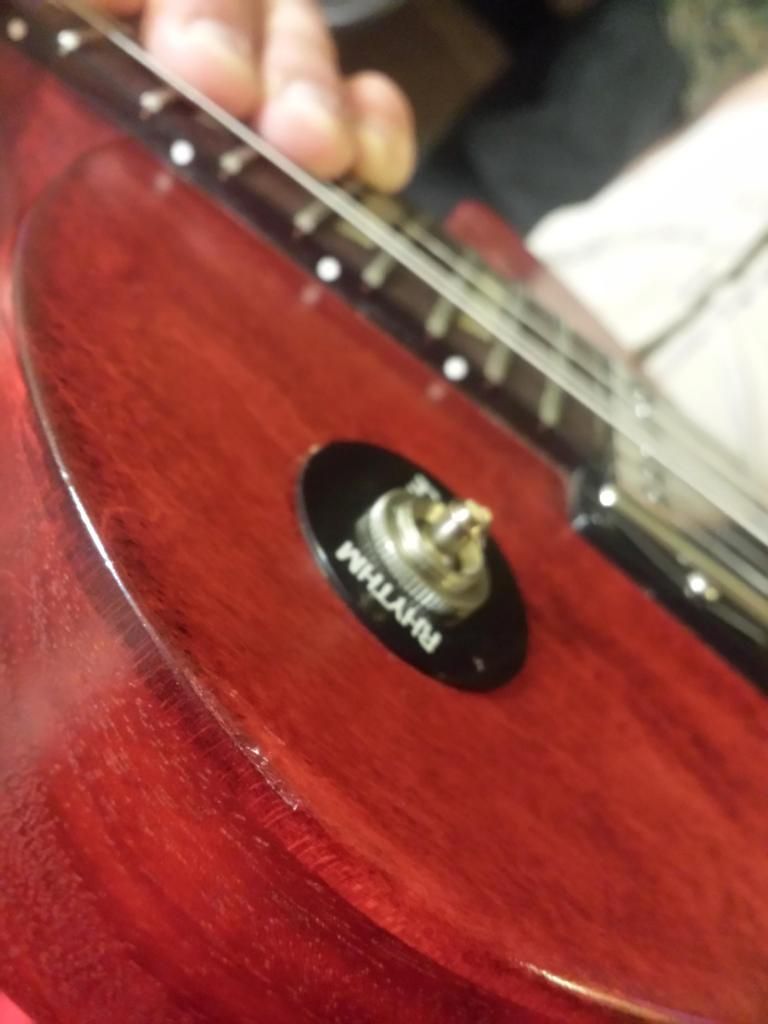 Another view of the battered tuner, as well as the devastated headstock which bares terrible reminders of the rape.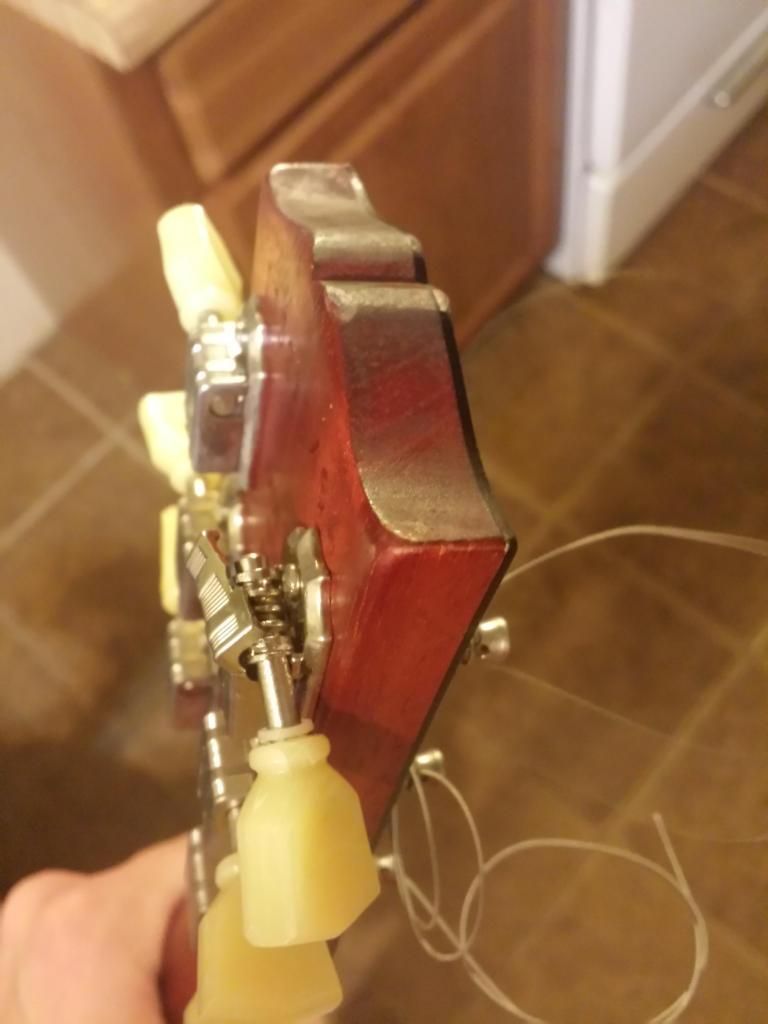 A bigass knife did this! Only a degenerate monster could do something like this.
This is what my spirit looks like after this ruinous rape and degradation.
A bit hard to tell, but the wood is a bit compressed here, much like my blue soul.
What can be done to set right this grievous misdeed? It sickens my bones to see my precious sweetling laid low. My wife feels terrible and wants to replace it (I can get
at least
a Les Paul Studio, if not a used Standard out of her), but I'm very picky about my guitars and I picked this one after playing many Studio Faded models - not every guitar of the same model sounds the same! At the very least, I'd like to restore this one to being functional, and gift it to some young kid who can't afford a decent guitar. I remember being fourteen and being passionate about the craft, but not having the money for a good guitar.
Thank you...