Guitar mod/repair 1 of 3

Join date: Feb 2006
30

IQ
Hey Dudes, I am in a working band, that decided to take a little hiatus. I figure this is a good opportunity to fix up/modify/ and build my electric guitars. I've swapped out the electronics in guitars before as well as repaired other people's but I have a few problems I cant seem to figure out with each of my guitars.
I will start with my main gigging guitar. It is an Epiphone G-400. About 8 years ago I swapped out all (and I mean ALL) of the epiphone electronics for Gibson USA ones. It sounds amazing but the only issue was sizing (I had to drill into the guitar to make the pots fit friggin scary) The pickups themselves were a little too small to fill the holes the way the epi ones did and the vibrated, so I in my teenage brilliance I just slapped on some duct tape. It did the trick, but after years of hard gigging, the tape has worn off and the vibrating has started again.
My questions are: Do you know of any way to clean off the duct tape gunk (goo gone maybe?) and Do you have a better solution for stopping the vibrations?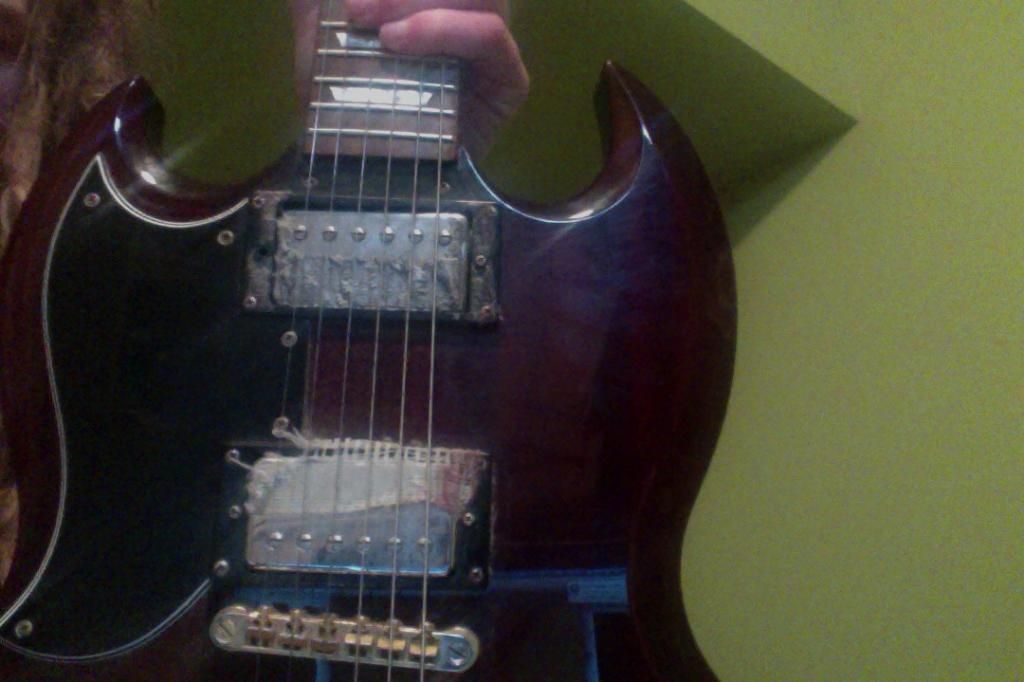 Last edited by CraZzZy Diamond at Dec 11, 2014,