NGD: Limited Run Sexiness! :D
Two months ago, I found out about a limited run that was being done for the Guitar Porn group on Facebook and after seeing the pictures of the finish and the specs, I decided it was time to sell all my cheap guitars and upgrade my 7 string to a really nice one... I finally receive the guitar this past week and am utterly blown away. Here's the result: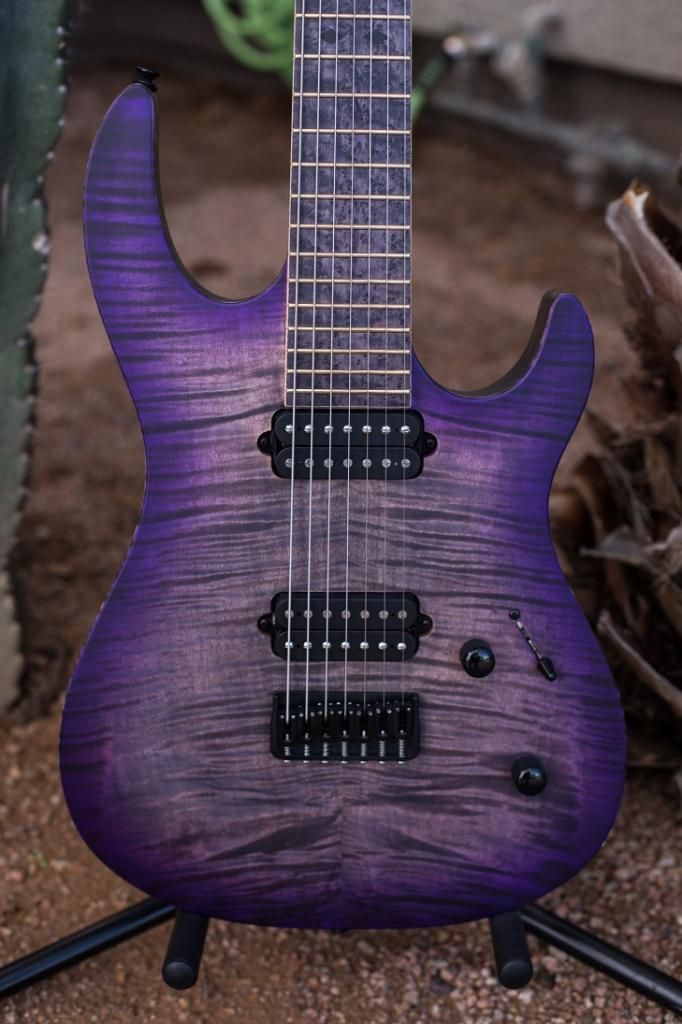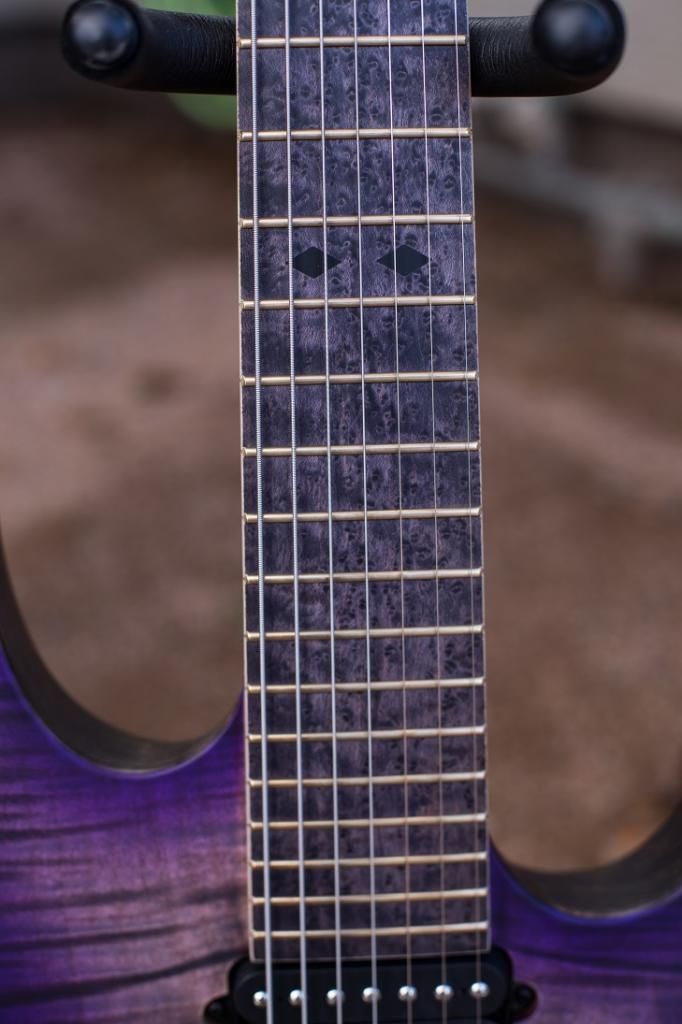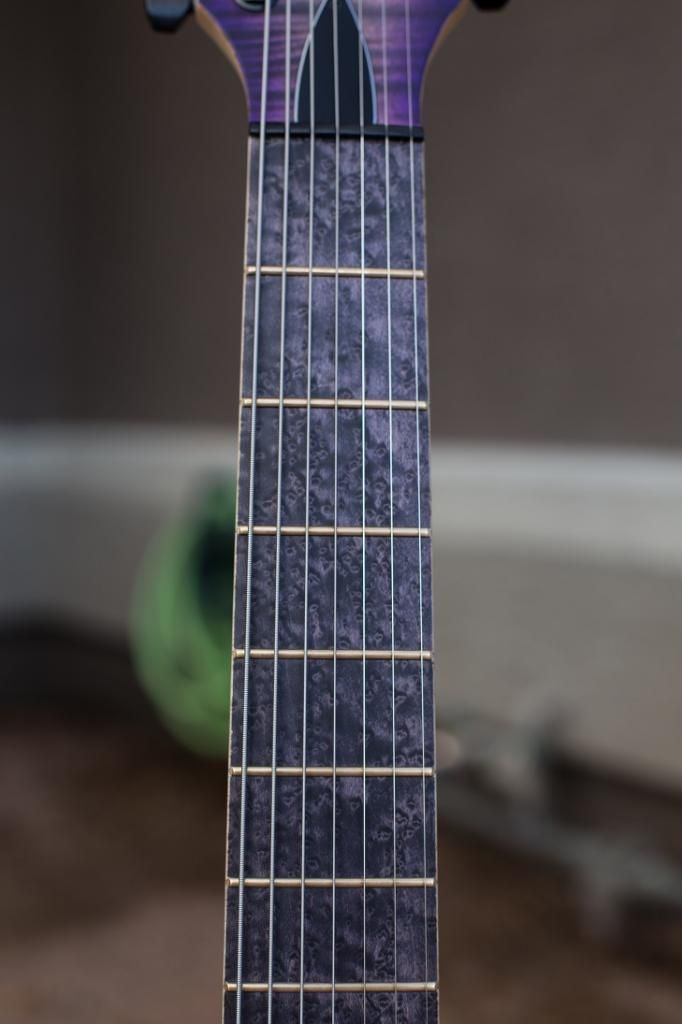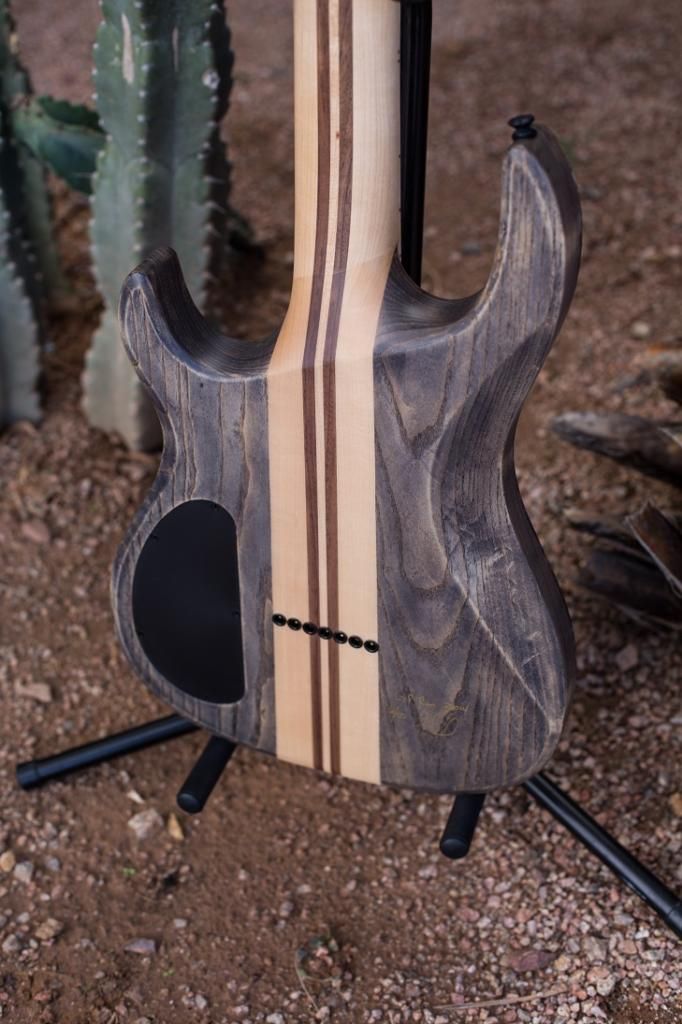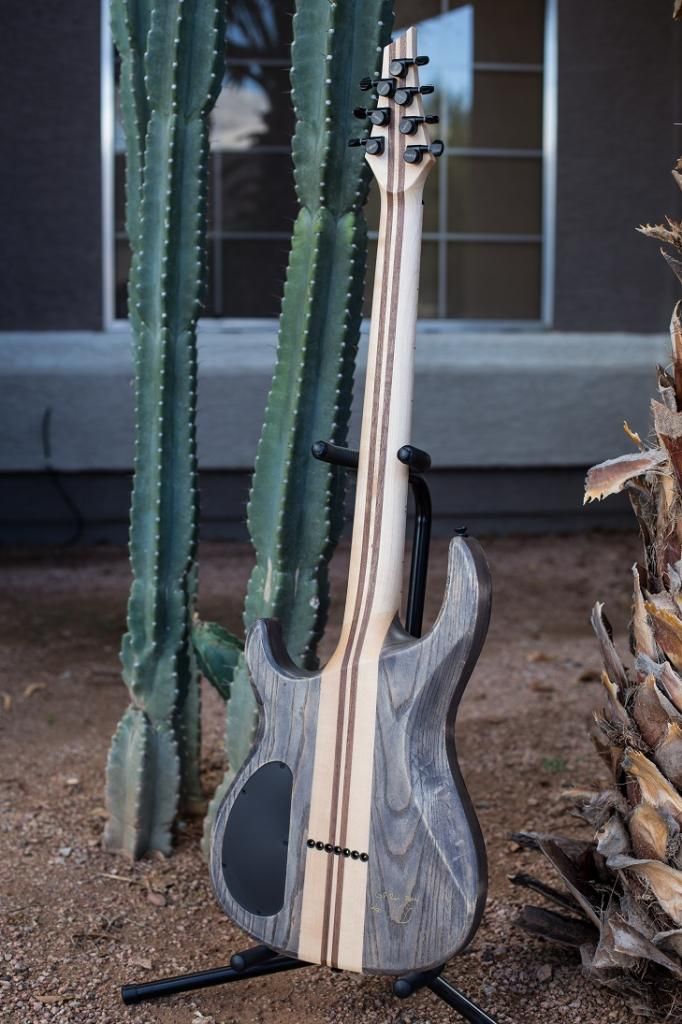 So what the heck is it??
A Carvin, of course: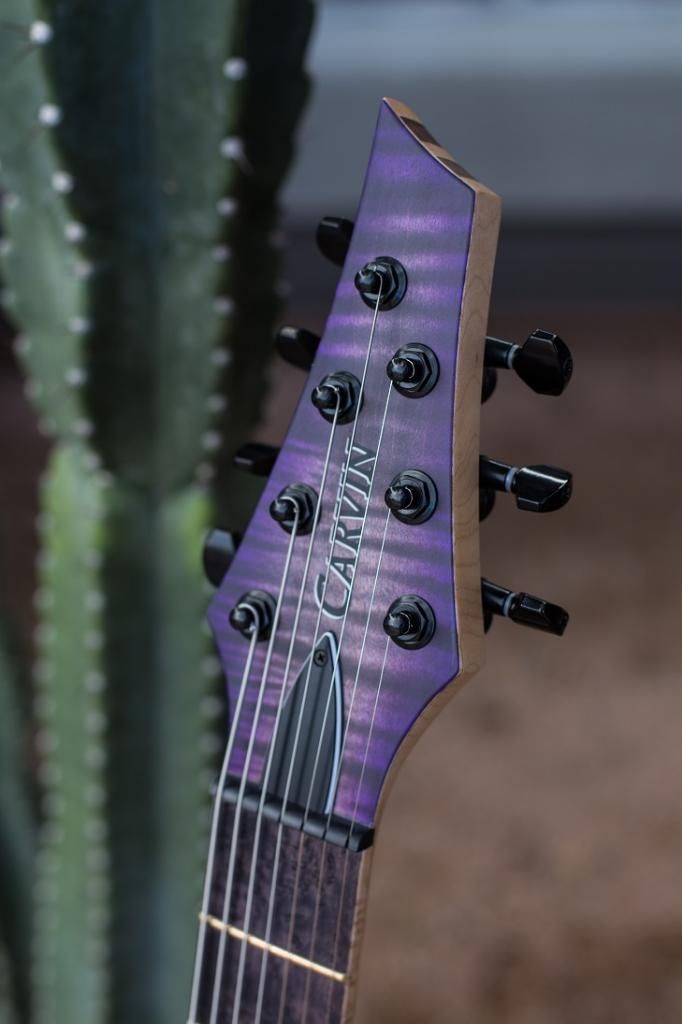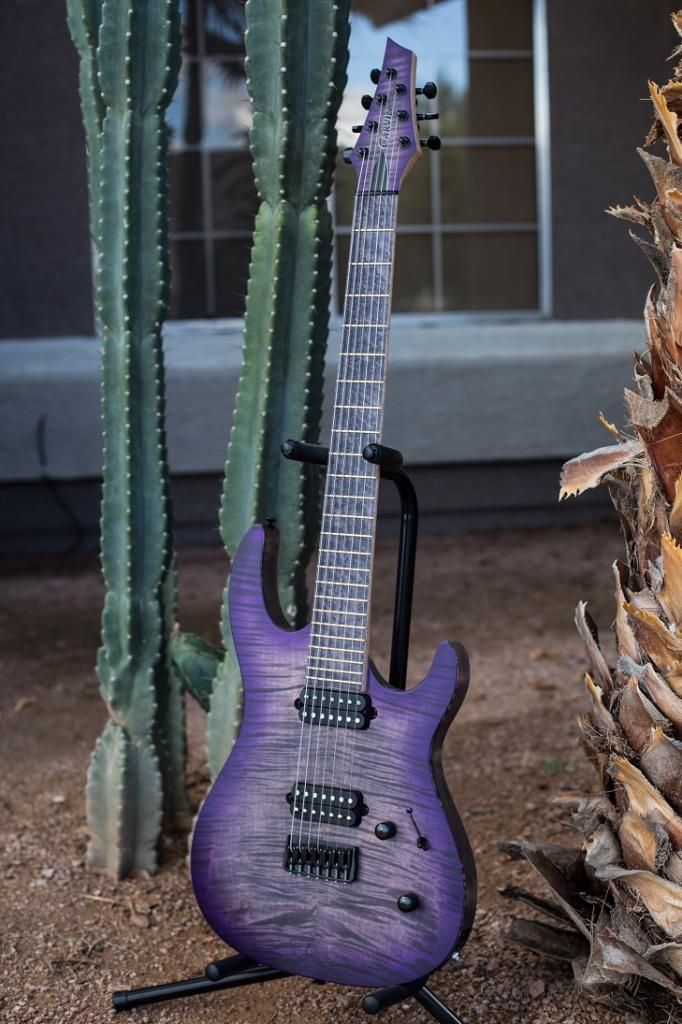 Model: GP7X (Guitar Porn run of DC7X)
Body: Ash w/ Antique Treatment
Top: AAAAA Flamed Maple (matching headstock) w/ Purple Cali Burst SATIN finish (new for this run)
Neck: 5-piece Maple/Walnut
Fretboard: Keisel Treated Purple Birdseye Maple, 20" Radius w/ Diamond Inlay @ 12th fret
Frets: EVO Gold Med. Jumbo
Bridge: Hipshot
I'm EXTREMELY picky when it comes to 7 string guitars. First impressions of the GP7X is its build quality is easily on-par with any other high end instrument I've owned. The neck is much more comfortable than the DC727 I used to own and overall, the quality is just completely top-notch. There's not a single flaw on the guitar. The neck is like butter and the finish is insane!
Sound-wise, I haven't really played around with low gain much yet, but I'm quite impressed by the clarity of the new Kiesel pickups this is loaded with. They're very high output, which kind of threw me off at first - I barely had to turn the gain up on my 5150 to get a pretty brutal tone (for reference, my Bernie Rico Jr. 6 string has BKP Nailbombs in it currently and had DiMarzio D-Activator Xs in it before, these seem to be hotter). Plugged into my Bogner, I'm getting far more "metal" tones out of it than I thought was possible.
Compared to the pickups in my old DC727, these pickups have a much tighter low end and seem to have more of a high end bite. The DC727 would've needed a pickup swap for djent or any of the really tight metal out right now, but was great for that heavy wall of sound. The cleans were utterly gorgeous on them - again, I haven't really played with cleans on the GP7X. I tend to prefer a brighter tone, with a tight low end, so these pickups work well for me.
I was fully expecting to have to swap out the pickups, based on what I've seen from other Carvins... Right now, I have no intention of doing so, as these just sound great right off the bat and I can't imagine a different set giving me any large advantage. As far as "non-name brand" pickups are concerned, these are certainly the best I've heard. Definitely impressed.
I usually only like really thin necks on 7s, which is the reason I can't stand most Schecter 7s and the reason I got rid of my DC727; the neck was too fat. The neck on my GP7X is pretty damn flat. I haven't played a 7 in probably 6 months and the transition was super easy for me. The neck is probably a little thicker than my Agile's was, but not substantially. The Agile felt almost too thin.
This is the first Carvin I've owned that I bought new, so it's possible my DC727 had a fatter neck than what's standard now (I also owned it several years ago, so maybe the profile has changed on the newer ones). I'm not sure... I just know that I couldn't play it for more than an hour without my wrist cramping up... and I have pretty big hands The neck was honestly my biggest hesitation for getting in on this run, because of all the 7s I've owned, my DC727 had my least favorite neck of them all. Turns out my hesitation wasn't needed. This thing is awesome!
Oh yeah, since this was a limited run, here's Jeff Keisel's signature and the numbering written on it (6/50!):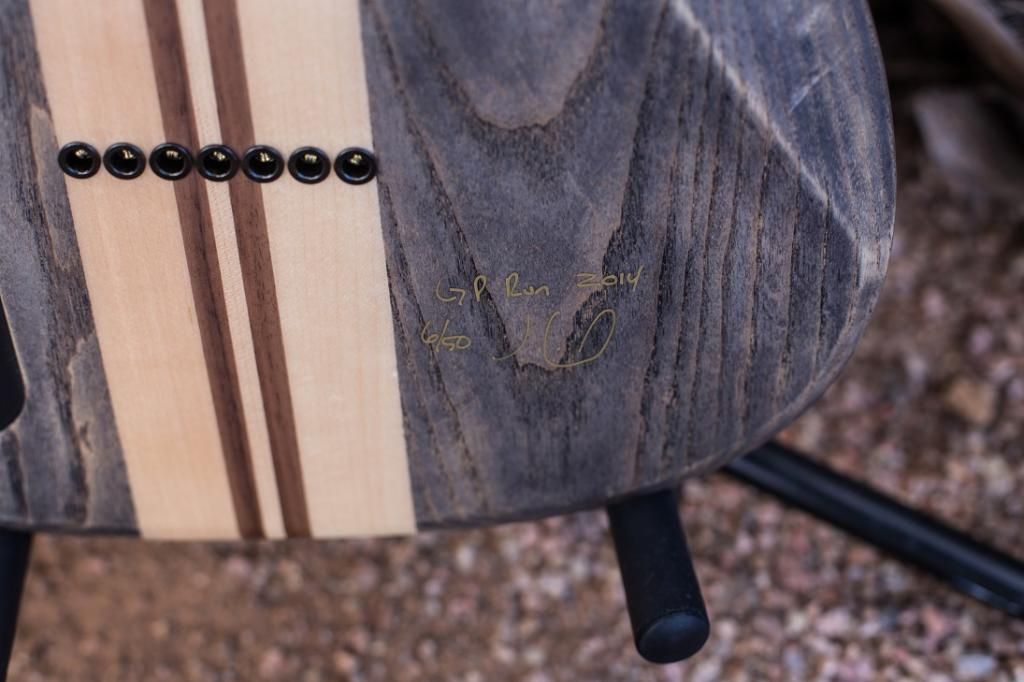 tldr; Carvin rules.