NEW DELAY PEDAL $250 dollar budget
Was just looking for advice on a new delay pedal. Already have a boss DD7 which i love the analogue setting on however I'm looking for a designated analogue/analogue voiced delay with either modulation or tap tempo or maybe both. Don't like the carbon copy so not that. Was looking at the electroharmonix deluxe memory boy or the earthquaker devices disaster transport. Any advice would be appreciated. My budget it £150 or $250. Cheers



Join date: Jul 2008
193

IQ
Line 6 DL4 is a pretty popular one. It's more of a Delay/Echo all in one. Can easily be had about $100-150 used or $250 new.
ok cheers may have a further look into it looked at in once but wasn't overly interest due to the big pedal footprint!
Walrus Audio is making a delay soon (I think) so that's bound to be good.

Does the DL4 have expression/tap tempo parameters? And does the Memory Man (Hazari?) have them as well? Those would be deal-breakers for me if I was buying an expensive delay.
hazari has them i think denno with the DL4 but hazari has a very digital sound. Deluxe Memory boy has tap tempo

Join date: Feb 2007
270

IQ
Deluxe memory boys go for 100 bucks used all year long and they are pretty sweet. You might find a tap tempo one for 150. There are eqd delay pedals that are tap tempo as well.

Join date: Jul 2008
193

IQ
Yup, DL4 has tap tempo. Last button on the right.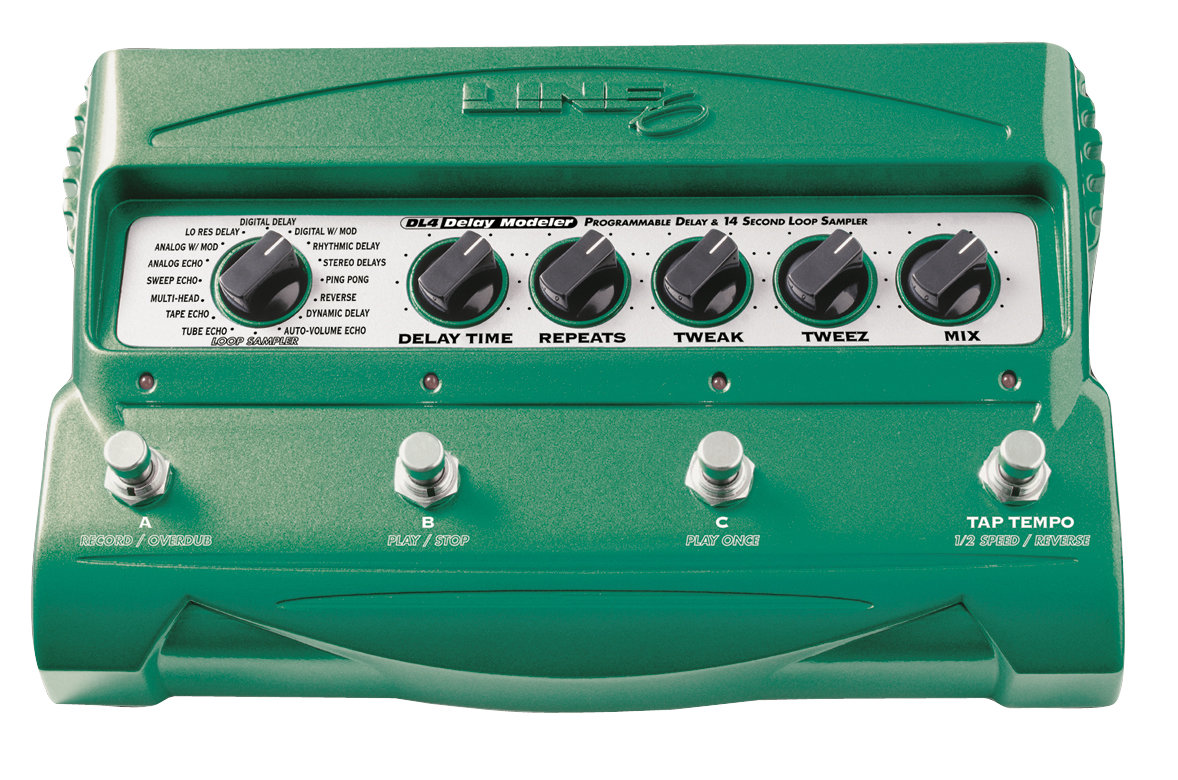 Last edited by ikey_ at Dec 31, 2014,
that pedal does sound damn nice

Join date: Dec 2008
370

IQ
Walrus makes the Descent, and Blackout Effectors makes the Cadavernous- both awesome.

Join date: Mar 2007
200

IQ
Thanks for the heads up!! I'm using the original AE right now, and I absolutely love the eco rec and mod settings. I've been wanting the AEx4 for a while now, but was waiting to save up! I highly recommend it!.

Join date: Aug 2014
270

IQ
mxr carbon copy is great but if that not your fancy have a look at digitech
Last edited by CallumRocks99 at Dec 31, 2014,

Join date: Mar 2007
200

IQ
mxr carbon copy
OP stated he doesn't want a CC, and would like tap tempo


Join date: Feb 2011
310

IQ
I had a TC alter ego and it was badass, the flashback is another great pedal. Never seen an AE4, that is news to me. Maybe my next delay will be that.
cheers for the help guys appreciate it! now to have a hard graft to make a decision
To me it looking like I'm gonna have to choose between the ELectroHarmonix Deluxe Memory boy or the Way Huge supa-puss!!
Join date: Apr 2010
1,670

IQ
To me it looking like I'm gonna have to choose between the ELectroHarmonix Deluxe Memory boy or the Way Huge supa-puss!!
i would recommend the malekko 616. i paid $90 used. ($150 new). it has a good modulation modes, and one big reason is that the aquapuss only has 300ms of delay vs the 616 haveing 600 opens the doors a little bit more. also i am not sure if the auapuss does or not, but the volume trimpot if you pop the back off is nice. also has switchable TB or BBP
both nice pedals though.
the EHX DMB is good as well.
ill have a look, The Supa-Puss I'm talking about has 900 ms of delay

Join date: Nov 2009
670

IQ
Check out the Way Huge Aqua / Supa Puss. It's pretty similar to the Deluxe Memory Boy, but just better. Also you get the better build quality and reliability of Way Huge (MXR) compared to EHX.
well i know the meomry boys and mans are huge steps up from the atrocity of the memory toy. i think the man is really the big boy model.

from my opinion, the puss is a GREAT analog pedal but it is a pure analog, about 300 ms. its kinda a 1 trick pony. to me, its like, dial it in for "that tone" thats thats how your going to use it entirely. the super puss adds a lot of flexibility.

super puss compared to memory boy, id take the puss. against memory man, closes the gap. but the puss has the dual thing going on. thats cool.

i really like the TC pedals. the digital modeling really ids top notch to the point when you do an A/b, its very hard to tell. technology these days. for 179 on a pedal with 4 buttons...i dont care what pedal, anything with that much going on for 179 is a steal.

the TC sound quality and tone print really bring it home for me. im sitting here thinking if i should buy it, and then sell my regular flashback. its really really hard right now...