Mother of Pearl
How does Mother of Pearl work? Is it a liquid that you pour into a cutout? Or is it a solid that I need to insert into a cutout?
Join date: May 2006
230

IQ
It's a solid shell, which can be a nightmare to work with. Thankfully lots of suppliers will do the groundwork for you and sell smooth, flat blanks to cut your design out of. You obviously then need to route/engrave a cutout to glue them into and sand them flush with the wood.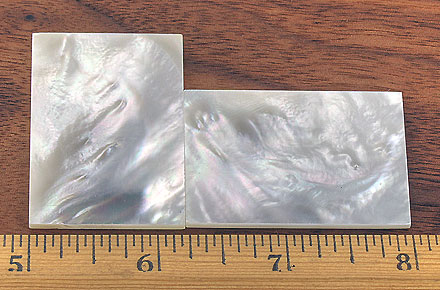 You can pretty much inlay any material you like, from plastics and stone to shell and bone. Engraving a design and then filling with coloured resin is also an option.
Okay awesome! Thank you so much!