Smash 4 3DS tournament results (as if you don't know)
Yeah I'm like a month late but I went out of the country for two weeks and then real life hit like a freight train, etc. Doesn't matter,
we all know who won
.
Congratulations to nashawa, winner of UG's second online Smash tournament (and first for Smash 4)
Here's a picture of him, accurate to like ten years ago. Bow to your smash king:
What did you expect? He had the one ring to rule them all:
Second place goes to Rockford_Rocks, inheriting the title of The Duke of Destruction.
In my head he plays Little Mac and looks like this, but neither of these things are true (to my knowledge):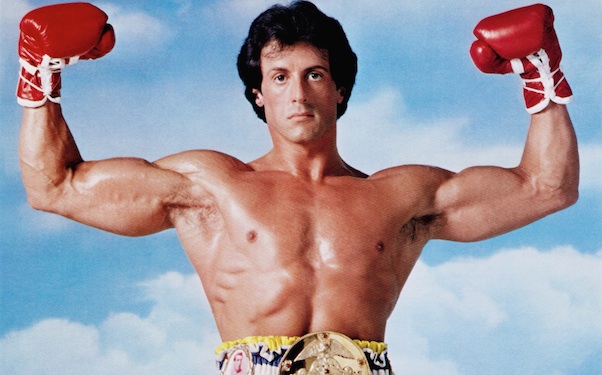 And third place, laying claim to the name of The Baron of Brawl (which was much more appropriate for the last tournament), is Shotgunmerc!
I'm posting Yoshi because that's who he played as and I don't feel like googling ponies

Shoutout to Cardbored, he made it to 4th place, and really everyone after that can't really be placed in any order.
Except for order of kills!
That Old Geezer - 2
dimebagliveson - 3
Eccentric Moose - 4
muffinduck01 - 5
fisheth24 - 6
imdeth - 8
archangels - 12
TwinkyFist - 17
amuro jay - 18
nashawa - 22
Shotgunmerc - 23
rockford_rocks - 27
Cardbored - 28
and kills per match (excluding forfeit matches):
Eccentric Moose - 2
That Old Geezer - 2
muffinduck01 - 2.5
imdeth - 2.66666667
dimebagliveson - 3
fisheth24 - 3
archangels - 4
TwinkyFist - 4.25
rockford_rocks - 4.5
amuro jay - 4.5
Shotgunmerc - 4.6
nashawa - 5.5
Cardbored - 5.6 - winner of the "oh shit son that's some consistency right there" award
so yeah good job everyone
we'll be doing a wiiu tournament in the near future so keep your eyes peeled. It'll be much quicker paced than this one though, with the participants given free reign on how to do their matches as early as possible.
The Wii U one should be done on all tournament-legal stages as well, and played with tournament rules.

Round 1 will be the toughest to determine, because we'll have to do stage strikes on here or we could just mandate that all round 1 matches must start on Smashville. It's definitely the fairest neutral stage, presents no real advantage or disadvantage to any class of character (While BF tends to favor those with high aerial mobility, and FD tends to favor spacies and projectile campers).

After that the losing player gets the final choice of character matchup and a stage counterpick to attempt to even the score. Repeat for round 3 if necessary (normally the winning player is allowed to ban a stage, but I figure this would take too long if our only communication is posting).

We could take a vote on 2 stock 6 minutes or 3 stock 8 minutes for the rounds, and also if you're allowed to take someone back to the stage you won on last.

Just some suggestions, looking forward to it

Starter stages (neutrals):
Battlefield
Final Destination
Smashville

Counterpicks:
Town & City
Castle Siege
Delfino Plaza
Omega Stages
Lylat Cruise
Halberd
Skyloft (sometimes)
Duck Hunt
Kongo Jungle 64
Last edited by Rockford_rocks at Feb 4, 2015,

Join date: Oct 2008
550

IQ
Hell yeah buddy

Yeah I ****ing murk'd everybody

Well, almost
(Skyloft isn't tournament legal)
Also I suggest we do pools to figure out correct bracket seeding. If people can get their shit together and actually play this will be better for everyone.
I've had it legal in some places, but I'm ok with scrapping it
It's just got so much jank and circle camping. I really like it for 2v2, though.
Yeah my biggest issue with it is the waterfall transformation. I've been gimped by those more than I'd like to admit


Join date: Sep 2011
120

IQ
Good games guys even though this was like a month ago

Wish I could participate in the Wii U tournament but the problem with that is that you need a Wii U to participate



Join date: Jul 2007
10

IQ
the wii u tournament should be in like a month or something so i have time to start playing again
LOL just noticed you linked my video

Join date: Dec 2004
10

IQ
ayyyyy middle of the pack

I'm okay with that, actually.
that's a smart as hell adbot i'll tell you
that's a smart as hell adbot i'll tell you
But what's it trying to sell us?
But what's it trying to sell us?
I don't know but I've just gotten the urge to buy something