Please help!!
I can't read the headstock -- anything there?
That's a fairly common headstock shape and body design and variations of it are all over the place. I have a guitar with the same "arrow" headstock and a slightly different (and flipped) body: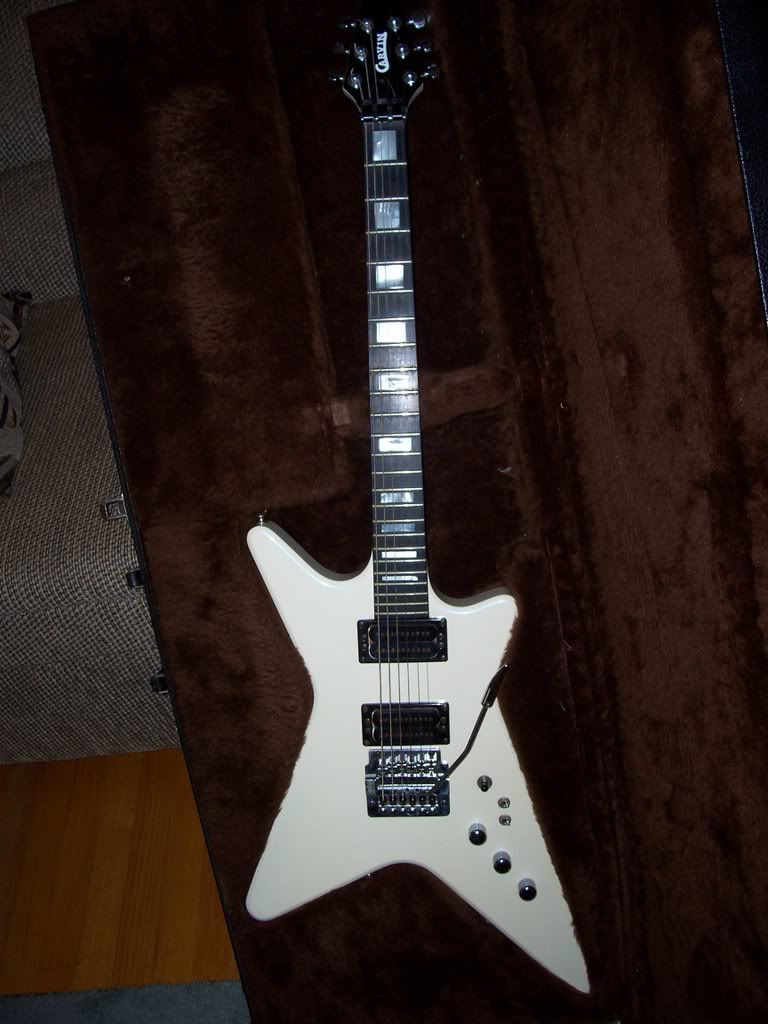 and another with a similar body (but a jacksonesque headstock):

What model is the carvin that's awesome
The Carvin is the V220.
That particular one is from the late '80's and is a set neck with an ebony fretboard, MOP inlays and a Kahler trem. That model was discontinued for a while and is now back in production. The reissue is a neck-through guitar (arrow-shaped headstock still available) available with a stunning number of options.
This one is a koa version with a tilted pointy headstock:

Join date: Mar 2010
81

IQ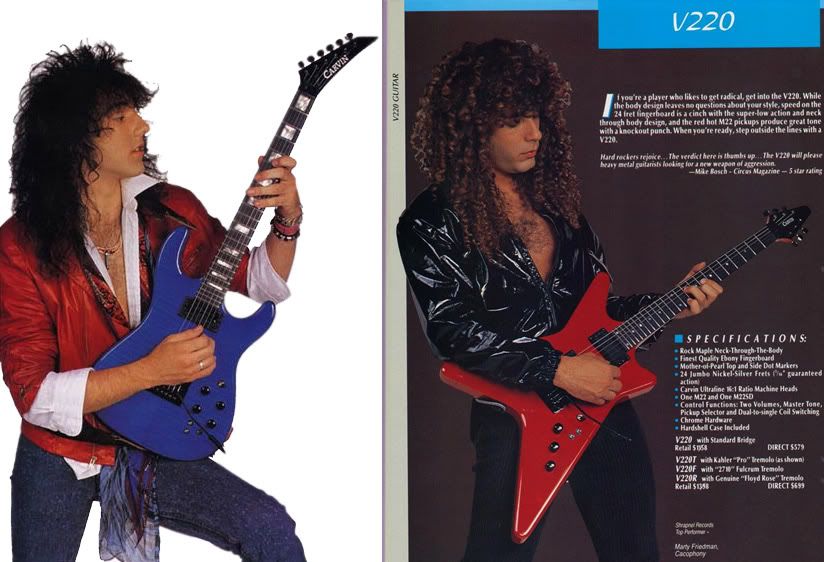 look like it