NGD: Who are you and what have you done with JustRooster?
Pictures below: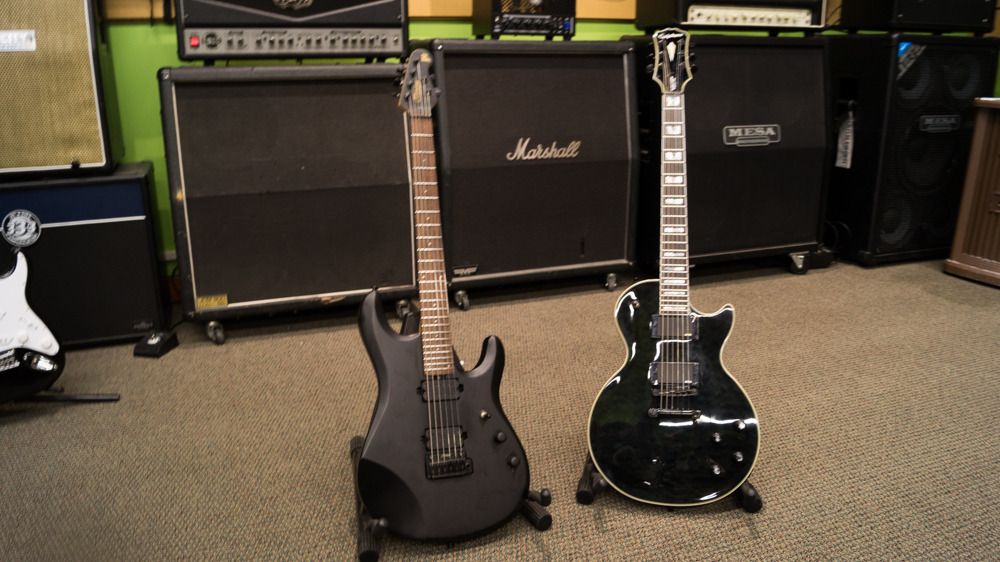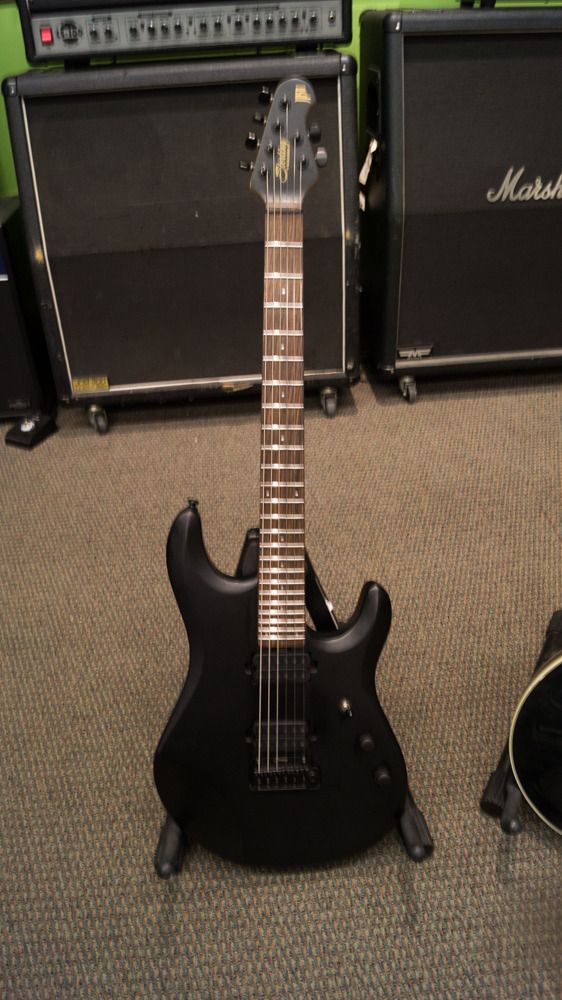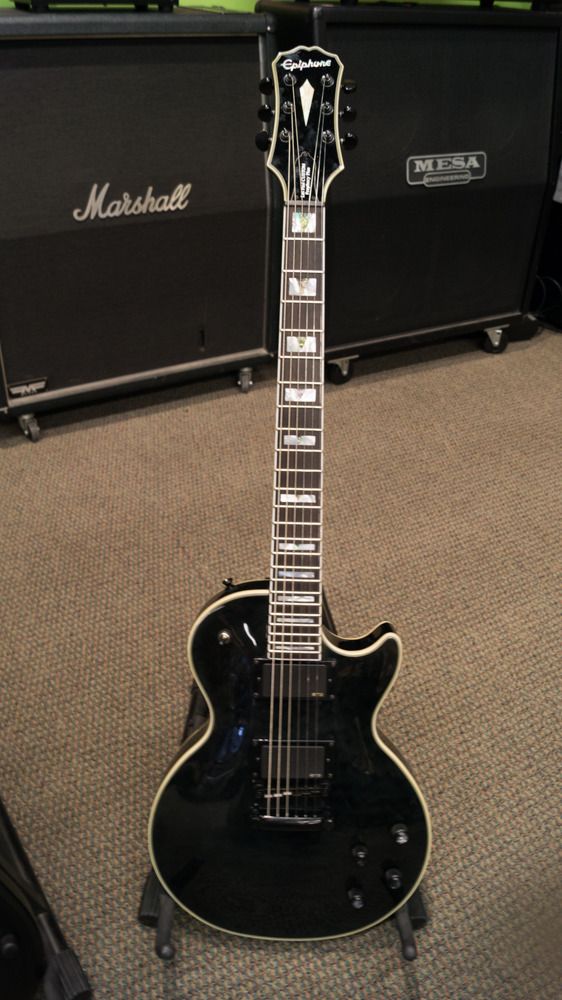 I know, I know...
My band has been playing some heavier stuff. We used to do more jams and riffs in the way of Dinosaur Jr, so my Strats and Teles could hang just fine. Well, the sound's changed as the other guitarist and I have become better together, so they weren't cutting it for the sound. Neither was my Fender Concert II Rivera. So I traded off my G&L Tribute, picked up a Valveking 100, and got a good deal on the JP50. The heavy Les Pauls are the guitars of choice for Baroness, Pelican, Mastodon, and those kind of bands we're emulating.
The initial plan was to use the JP50 as a backup, but that changed after the string change and setup. They accidentally made these really, really, really good. It just happened to work out that all my solos are on the regular tuned songs, and the other guitarist happens to have solos on the drop-tuned songs, so the Paul will be the chugga chugga guitar and the JP will be the widdly widdly.
I ordered a Seymour Duncan P-Rail for the neck and a Seymour Duncan Pegasus for the bridge of the JP. The pickups are too fizzy, need something with more warmth. I also think it'd be funny to make the JP fanboys squirm with SD's intruding on Dimarzio territory. The EMG 81/85 are a combo that everyone knows, you all know how they sound.
Don't worry, still got my Bob Logan Esquire, I haven't abandoned my morals

Last edited by JustRooster at Apr 2, 2015,

Join date: Nov 2007
410

IQ
Duuuuude

Swert scores man. Prophecy guitars are super nice.

Join date: Oct 2010
460

IQ
Yeah the Prophecy guitars are really good for the money and they look great.

The satin neck is a really nice touch on the Prophecy. I never get along with LP necks too well, but this one snagged me. I actually initially walked into a trade thinking I was coming out with a Blacktop Strat, but after seeing the LP on the dude's rack I asked about it and ended up walking away with it.
Thank you for letting me know Baroness exists

I could get used to the cutaway but I wish they made jps without a trem and awful rosewood fretboard. An extra inch on the 7 would be nice too.

Join date: Dec 2008
350

IQ
Congrats on the axes, JR!

And, while I'm not the biggest fan of Baroness, I DO like them (as well as Pelican & Mastodon). I think of them as kind of a heavier version of BÖC.

Join date: Jul 2009
90

IQ
blasphemy gave up on the strats and teles


nice. those sterling guitars are really good i've really liked the ones i've played. enjoy.
sure you could have been the first guy playing Mastodon with a strat (none of this humbucker stuff) but noooo.......

Join date: Oct 2008
580

IQ
I am shocked and disgusted

Congrats though man
sweet


Join date: Jul 2008
193

IQ
Welcome to the dark (and extremely heavy) side of Gibson.
HNGD

Join date: Jul 2013
100

IQ
Idk much about that JP but that Les Paul is TIGHT. Good choice, man. Happy NGD!
Where's the real JR?

I love that Les Paul though! HNGD!
who are you and what have you done with jake?
release him now.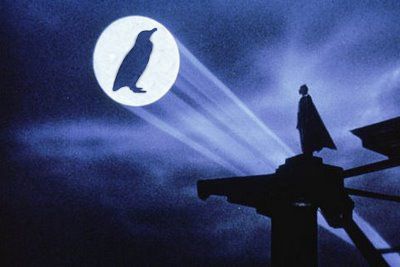 Join date: Dec 2008
350

IQ
I wonder how surf guitar sounds with those EMGs...
Congrats!

Danny, there's only 1 way to find out.
I wonder how surf guitar sounds with those EMGs...
Dunno, that's what I use this for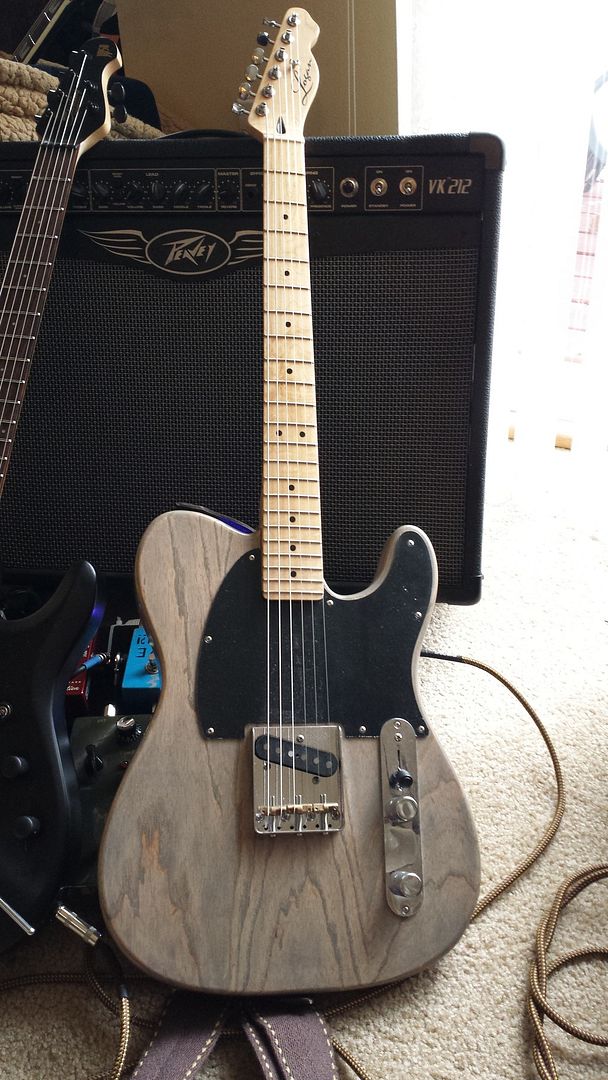 Join date: Nov 2007
410

IQ
I spy a Custom Badass '78 on your board.
drooool.
swooon.