Name that guitar (Ibanez)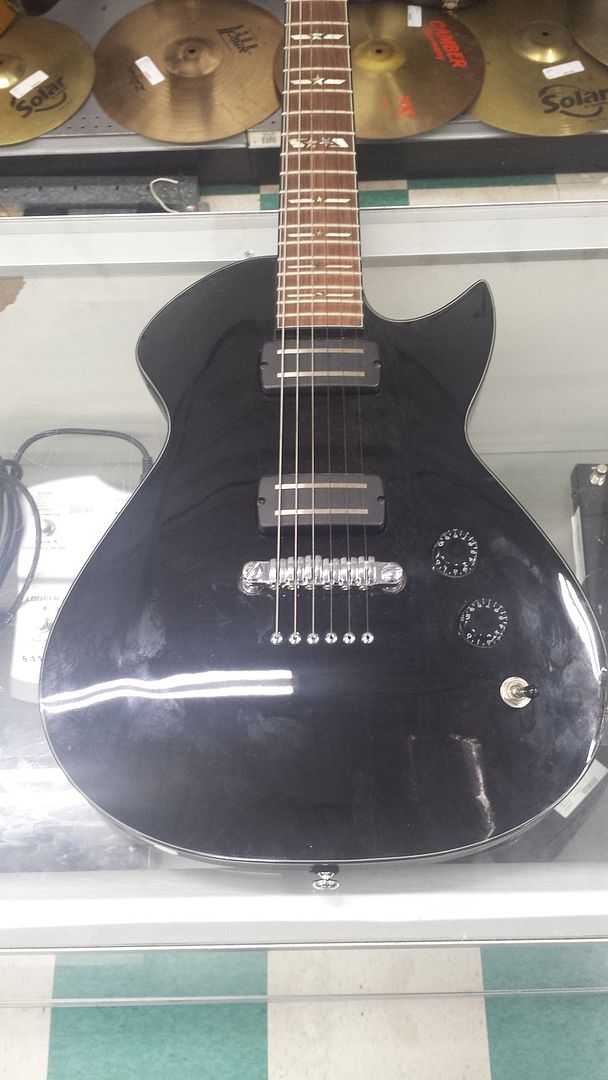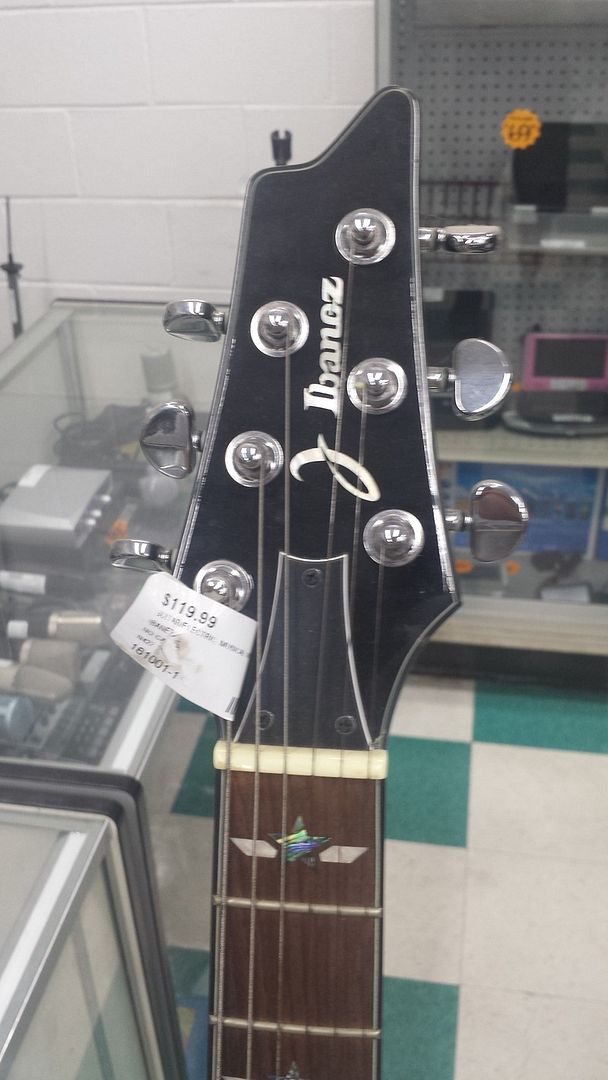 In a pawn shop, never seen that model Ibanez, can't find it in their catalogs. Maybe from a starter pack or something? Neck thru, or at least appears to be, everything works, just not sure what model it is... Any ideas? The other option is a fake, and the text on the headstock is kinda weird.
There is also a sticker on the back from a local music shop, that I have purchased an Ibanez from in 2002. They have also been known to buy stuff from a local merchandiser (in the last few years), that has had some questionable product sources at times.
Last edited by 12v_shred at Apr 24, 2015,
Join date: Jul 2008
193

IQ
It definitely looks like a starter pack guitar of some sort. I'm not familiar with the shape though. Also, more than likely set neck, not neck thru.
It also has a Gibraltar III bridge which was not introduced until 2003. I don't see why it would be fake though, considering it's such an obscure model.
EDIT: Found it. Ibanez ADC120.
http://ibanez.wikia.com/wiki/ADC120
Last edited by TheStig1214 at Apr 24, 2015,
Well shit yeah, thank you. I knew it wasn't a real neck thru, just couldn't recall the term for it. I haven't purchased a guitar since 2006, so I'm completely out of the loop. Appreciate the sleuth work.

It's definitely not coming home from the pawn shop with me, though...
Last edited by 12v_shred at Apr 24, 2015,

Join date: Apr 2010
1,580

IQ
i actually kind of like the body shape. interesting guitar.
Join date: Jul 2008
193

IQ
For $100 I'd ****s with it. I've only seen one review on one forum, but they say it's actually a pretty decent guitar.