NPD: Fuzz Factory
I received yesterday the great Zvex Fuzz Factory. I bought it used on Reverb, but it's in great condition, only a few really small scratches.
The pedal is really versatile, it can go from nice "normal" fuzz tones to crazy noise madess to hyper compressed synth-like sounds. I've been playing around with it most of the day and I've already found like 10 different setting I like

Here are some sounds:
https://soundcloud.com/nicocastro95/fuzz-factory-demo
And pics: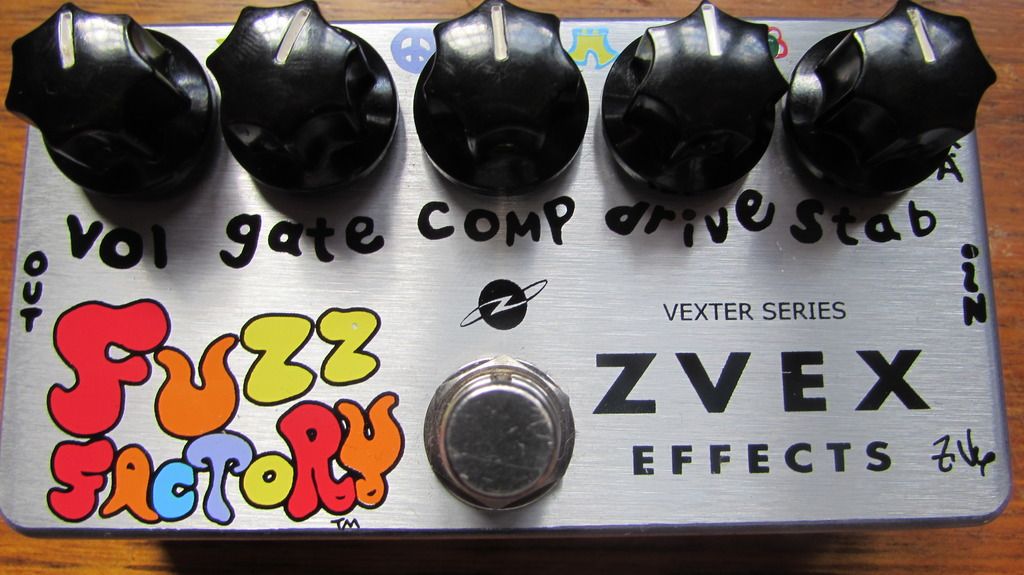 So nice, have to get one of these some day. Interesting demo too! HNPD

Join date: Dec 2008
350

IQ
I was watching that pedal- nice score!

sweet


Join date: Dec 2006
150

IQ
Very good score. My other guitarist in my band has one, and I've messed with it quite a bit. Awesome pedal. Sensitive though. The slightest tweaks of the knobs can seriously change the sound.
Thanks everyone

It is indeed quite sensitive. I like how the different parameters can interact with each other too

Join date: Jul 2007
206

IQ
love the fuzz factory. so goddamn crazy. hnpd!