After the Burial guitarist Justin Lowe found dead after posting odd story on FB
http://www.dailymail.co.uk/tvshowbiz/article-3172281/After-Burial-guitarist-Justin-Lowe-dead-week-disappearing-having-quit-band-bizarre-paranoid-rant.html
So saddened about this. I read his post on metal injection and it seems like the dude was going through a lot--signs of schizophrenia and shit. Really shitty day

saw them live a few years ago and they were my favorite band for the longest time. I have an autographed CD by them, but he wasn't there to sign. Just feel bummed about it right now, he had a kid and everything.
Here's what he posted about a month before his death:
http://www.metalinjection.net/latest-news/after-the-burial-guitarist-quits-band-via-paranoid-online-meltdown
My decision to leave After The Burial… Where do I begin… I've been set up guys by something more powerful than law enforcement, and it's bad. Shit is about to hit the fan on an epic scale, and the only thing I can do now is tell you as much of my side while I still can. I've been removed as an administrator from the After The Burial band account, so I'm hoping this letter reaches as many people as possible. I'm going to start from the most recent and go backwards. As some of you may or may not know, After The Burial is currently recording at the Machine Shop in Belleville, NJ. Immediately upon entering, something wasn't right. I thought, "maybe it's just me" or maybe I'm just being paranoid for no reason. Then things got interesting. From the beginning, there was a kit set up to connect MacBook hard drives and duplicate them at the studio. Seems unusual, right? The following day, there was a cup of coffee poured into my laptop, right in the perfect spot to destroy the mother board. OK, now how did that happen? I had a feeling my personal data was being or going to be compromised. They had the ******* cleaned spotless and there was bad energy in the air. Energy doesn't lie. Could something be planned? Saturday, June 6th, I was the last one awake. Or so I thought I was. I picked up the ******* and threw bottles away and got ready for bed. However, a band that I will not name showed up in the middle of the night and they were not making themselves present. I knew this, because an open luggage bag had appeared in one of the control rooms that I noticed on my way to the studio bedroom. I woke up early on Sunday, June 7th and peeked my head out, to find that the ******* was being set up with an empty bottle of whiskey, a MacBook belonging to someone named Andreas, a tiny plastic baggy with residue, and 2 bottles of Heineken that had been removed from the trash; one of them filled half way with water. At this point, I firmly believe that something is very, very wrong. My body is telling me to get the f**k out now. Coincidentally, I had been asked by multiple people including one of my closest 'friends" in the recent past asking me about MacBooks, iMacs, how to finance them, etc. I have also been asked to put water into empty beer or liquor bottles in the past. I'm starting to connect the dots. Now, I am going to switch gears, but this is my conclusion. The record label, our manager, band, and who knows who else, sent me out to to make the record knowing fully well that I would be robbed of my data, and would be dealt physical harm. They planned to film it. Anyway, what I'm about to say next, is going to take this situation to a completely different level. The next thing I'm being set up for is going to be very disturbing, but I believe it is true. When I was young, I was a victim of sexual abuse. It's one thing in my life that I would give anything to undo. Here's some advice, if you have been or are being abused, do something about it RIGHT NOW. Get help, tell people, report it, get therapy, and do not put this off. I however, did not get help. 1 instead handled it myself, I was embarrassed. This is not an easy topic of conversation by any means. Now, with that being said, I have never EVER had any inappropriate thoughts about children. Why am I saying this? Because about a month or so ago, while he didn't know I was looking right at him, I WATCHED Trent Hafdahl tell our mutual friend's daughter to tell her dad that I was being "naughty". OK, I'm going to stop and let that sink in for a second. Why on earth, would ANYONE say something like that? Well, he's trying to set me up. Not just for this, either. I've been encouraged by people close to me to post pictures of my nephew who I love, he's my nephew. But after connecting more dots, I can see how this may look from a different perspective, in a gross, very inappropriate way. In an effort to keep this letter as short as possible, I will not speak any further about this topic at this time. Now, to something very, very serious. As serious as almost anything can get. Last fall, I lost one of the closest people to me in a suicide. Or so I had thought. My body just couldn't put the pieces of the puzzle together. No gravestone? Was he cremated? Or buried? I was hearing different stories. How could, the person I spend literally the most time with, just decide to take his own life out of nowhere, without letting anyone know? I was confused. It was one of the most difficult times I have ever experienced. Now, what I'm about to say, will either probably save my life or kill me, but I have to say it. He is still alive, he's been living at his cabin. His death was staged, to set me up to be put away forever for something I absolutely did not do. Now, this is starting to get absolutely beyond insane, right? This had to be planned months in advance, who knows. But this is what I do know for a fact. I carried the key to his house on my keyring for YEARS, he said I was always welcome if I ever needed a place to crash. He's that kind of guy, genuine, always there for you no matter what. But, this is where it starts to get strange, towards the end of summer, I stopped by his place. The key didn't work. What? Why? I never took the key off for any reason. Had someone replaced the key? I didn't think anything of it at the time, just noticed that it was something very odd. Anyway, the Friday night before he "took his own life", I was with Trent Hafdahl. Now, get ready. Him and I had been drinking a bit, he was pretty intoxicated. He took out a slab of bison jerky, and sliced the side of his finger badly. To get blood on my shorts? I absolutely believe this. (The shorts from Forever 21 have now vanished.) Unfortunately, it took me a long time to put these pieces of this "puzzle" together, but better late than never. Of course, I retraced my footprints from that night, to figure out where I was and if there would have been anything I could have done to save him. I was working on music pretty late, and on Face-Time with my girlfriend. That night, she was very investigative. Now that I look back, I realize that literally everyone in my life was in on it. She made sure she knew exactly where I was going, and even asked my if I used my card when I was out. That night, she made sure she knew I was somewhere that would put me right by his house. She then relayed this information and voila, his "suicide" happened. I realize what I am saying will most likely start the conspiracy of the decade, but I don't care. I'm still alive to tell you this so I'm going to continue. Why was I not even interviewed once by law enforcement? I had just been with him 2 nights prior? Very, very strange indeed. Now, months later, my own mother came to me and said, "I found this key." I knew it was the key to his house. What? How? Unfortunately, it took me a long time to connect the dots here. But it makes perfect sense. The night the "suicide" happened, I went to get sushi, get gas, and get a big gulp. Got home, got back to work on a new song idea. The next evening, I got a call from his brother giving me the news. I did realize that I was in the area at that time they said it had happened, but didn't realize that I was being set up. I realize that since law enforcement is also in on this, so this will be an impossible battle for me and I most likely do not stand a chance. Writing about this is my only option now, so I will continue to do so. Now, this is going to continue to get more and more insane and disturbing. Back in 2012, while he didn't realize I was looking in my bedroom, Trent Hafdahl was messing with a semen encrusted t-shirt that was under my bed...
Last edited by Cb4rabid at Jul 23, 2015,

Join date: Dec 2010
130

IQ
hey I saw this band back in 2011. With...... wait for it.....


As I Fucking Lay Dying.


But really it's a pretty fucked up story
Was informed about this elsewhere on the forums the other day, pretty awful. My brother has schizophrenia but it's nowhere near as bad as that guy's was.
Suicide?
link won't open for me

Bizarre letter there
Last edited by EyeNon15 at Jul 23, 2015,
someone in the HxC forum posted this (the letter)
it's pretty f
u
cked up. that's about all i can really say about it
Last edited by Dregen at Jul 24, 2015,

Join date: Jan 2011
20

IQ
Suicide?
link won't open for me

Bizarre letter there
It's not determined suicide yet but they've ruled out foul play
Join date: May 2006
60

IQ
I read this in passing and thought it said "George Lowe" and went
NOOOOOOOOOOOOOO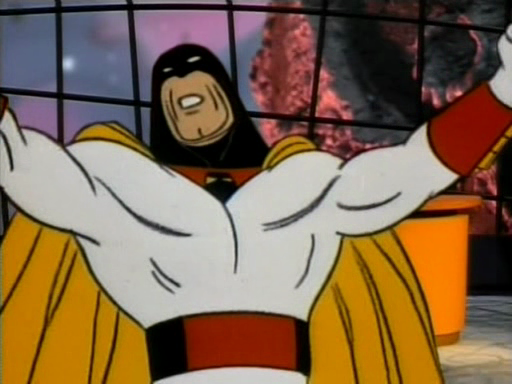 damn, guy had some serious problems.

Join date: Jun 2009
30

IQ

Join date: May 2008
2,105

IQ
This was front page news 2 days ago.. bit late m8.

Join date: Apr 2005
231

IQ
This was front page news 2 days ago.. bit late m8.
...because news is only relevant the day it's announced?
Sounds like the letter a Lovecraftian character would write just before his(it's Lovecraft, it's always a he) death, but what if it's true?
...because news is only relevant the day it's announced?
Actually it's only relevent for about 5 minutes until Taylor Swift puts out another tweet.
Welcome to the internet

Join date: Oct 2012
590

IQ
Wow what the hell? Why does this happen to people?

Join date: Aug 2009
100

IQ
Yeah, seriously.
I saw this the other day and just felt so sad for all those close to him. Especially his ex-bandmates who must have been feeling pretty helpless as they watched it unfold.
This is exactly the reason I want to smack anyone that dismisses mental illness as some kind of "choice" or thought process you can just think your way out of.