5150 iii multi effects unit
Hey guys, just reaching out to see what everyone else is recommending. I play in a metalcore band (lead guitar) purchased a 5150 iii 50watt running it through a mesa 4x12
Building a rack as of now that will include things like tuner, wireless, Power conditioner....and a effects unit....and that's what leads me here. I'm wanting to run a effects unit that will only utilize the amps distortion/cleans....I also want a unit that will allow me to use a midi board to change channels..... As the amp as 3 channels...I've been eying the TC electronic G system....as it has a footboard and effects also ha a boost and noise gate etc and it also has the option of rack mounting the "brain" of the unit. Easy to use unit? Should I have any issues with this unit switching channels?
I'd def go for a quadraverb II or Q20 + a behringer FCB1010.
Then you do a bit of programming and you're good.

Depending on what you want to do you may wanna go for something entirely different tho.

What fx do you want?
How many programming possibilities do you want?
Mostly wanting delay and reverb. I just like how the G system has a noise Gate, boost, and tuner. And that its rack mountable.

Channel 1: Clean, with some light reverb and delay

Channel 2: rhythm

Channel 3: lead channel delay and reverb

Bare in mind I will need noise gate on channel 2/3. For these are going to be high gain channels.
You can easily do that with the Boss units, they have 2 noise gates that you can put where you want in the chain.
I really am digging the G system and G major. I'm just curious if the boards will change channels on the amp?
Is the amp switching midi or is it done via a 1/4 analog switch?
I think both G systems have an option to switch channels on 1/4 jack as well as long as we're talking a 2 channel amp.
The Boss GT series can switch both via midi and 1/4 jack switch, I did the switching on my JCM900 via the second option, I think the TC units operate the same way.
Check the manual to verify, but I think the old G major did it, don't see why the new one won't.

For midi pedals I'd recommend Voodoolabs and Rocktron, Behringer in a bind if you can't afford the other.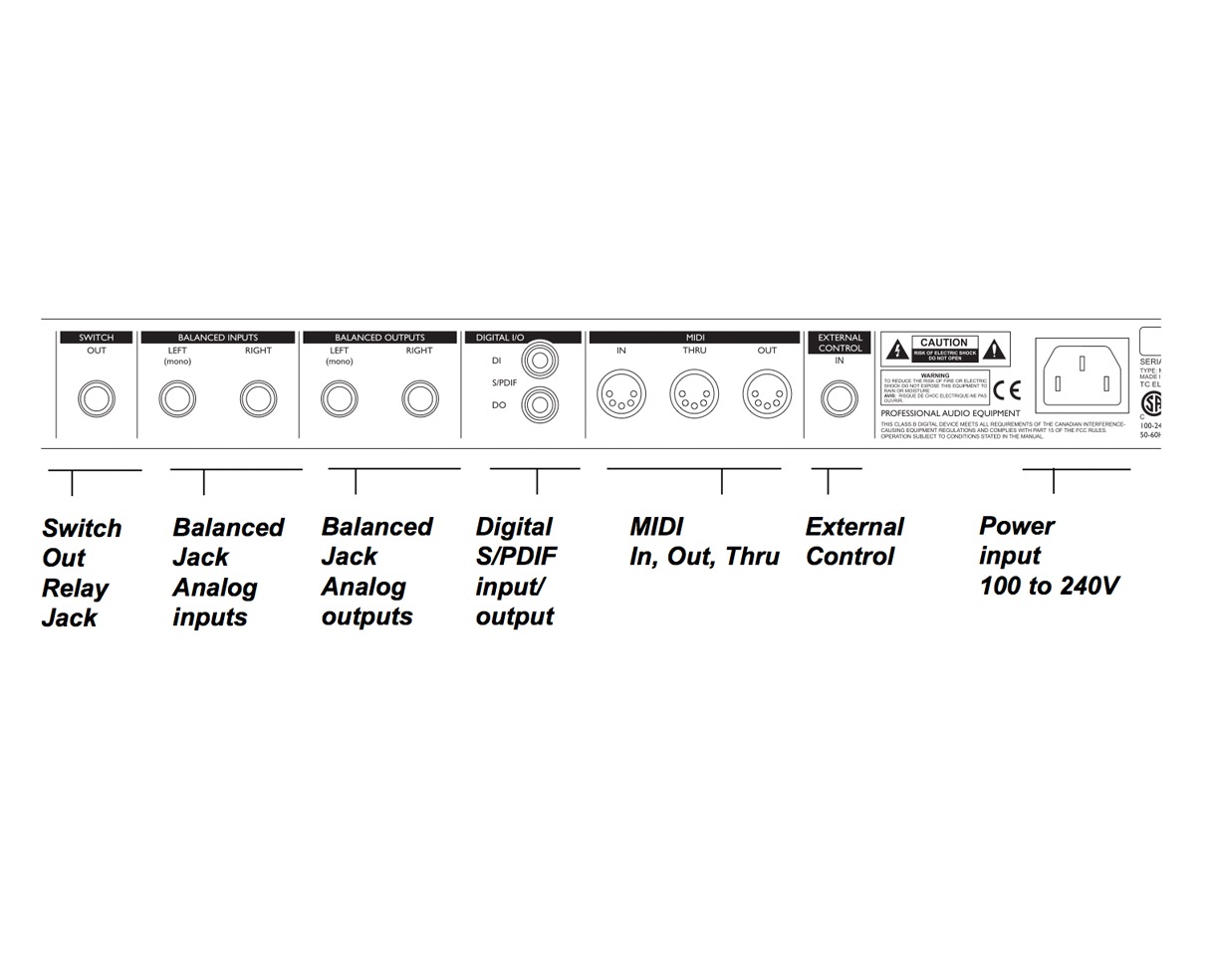 I think the "relay Jack" is where you can connect to a 2 channel amp and do the switching.
The Pods work pretty much the same way; you can keep the electronics (well, if you have the Pod bean or rack version) in the backline and run an ethernet cable out to an FBV Shortboard or Express. Both of those have a built in tuner display, a tap-tempo setup, an expression pedal (switchable wah or volume, and switchable to work as a pot within the FX themselves) out in the front line, and you can send MIDI through the units and off to do something else, including amp switching, lighting systems, synth activation, or any other MIDI activity you need.

Regarding the G-System:
"Amp Switching: 4 relay switches gives you remote analog control of preamps and amps. Relays are under G-System preset control and can be controlled on-the-fly as well." So you can do it via MIDI *or* analog control.

Regarding tuners: You already have a chromatic tuner in the G system (or the Pods) and a display for it on the footboard. No reason to have a separate tuner in the rack.

If you're going to put up a "power conditioner," you'll want to look at the Furmans, of course, but you might also check out the Carvin AC120. It'll give you a constant display of the actual voltage coming from the wall (the reason for this will become apparent the first time you work with a Diesel generator or plug into a circuit that contains a hard-working ice machine in a bar somewhere. The Carvin also offers power up sequencing. You plug all your goodies into the AC120 and then tell it how many seconds delay you want between activation of the sockets. A five second delay will automatically bring another element of your rig online every five seconds, which prevents the spike you get when turning one of these things on all at once. Nothing like blowing a breaker first thing as you go on stage.

And finally... most power conditioners don't really "condition". For that I use an old (and large) UPS with what amounts to a car battery in it. Conditioners won't bring your power UP to spec if it drops into brown-out conditions. Mostly your gear's power supplies will drop offline or act strange when that happens. The AC120, for example, will tell you *why* your amp is running at half volume, but it won't do anything about it. The big old car battery UPS will come online and give you correct voltage when that happens. It's a PIA to haul around to a sketchy location, but it will save your butt and your gear.
The 5150 III has midi connectivity anyway, you don't even need something with a dedicated TS or TRS output, you just need something with midi through and/or midi out.
Im leaning towards the G system the only issue I have is the noise gate is global and can't be just focused on specific channels.....I would only really want it on channel 3 and maybe 2. (3 being my lead and channel 2 being my high gain rhythm). I am starting to consider a rack mountable line 6 pod....that is if it has the option of just putting a noise gate on just individual channels. I mainly want my channel 3 have boost, noise gate, delay and reverb. Channel 2 just run the channel with maybe a slight noise gate. My channel 1 is cleans so I'd want a reverb and delay. As said above does the line 6 systems allow me to change channels on my amp via foot board?
I think you can get the GT-100, disable the amp sims and use midi to switch and you'd have two noise gates to put in the chain pretty much where you want them or disable them on specific patches that will run your clean channel.

If you do the 4 cable method you can put in some effects in the front, like wah for example or volume control.

No need for an extra foot controller and has all the FX you'd need. Same with POD XT Live but not sure how the noise gates work in that one.
Last edited by diabolical at Aug 12, 2015,