Should I go with an Ibanez or Jackson Guitar?
Hey guys I'm looking into getting a new guitar and was curious which ones you guys would recommend. I already have an Epiphone Les Paul and MIM Strat and am looking for something which would be better suited for hard rock/metal. The guitar must have a good tremolo capable of doing dive bombs and still holding it's tune. My budget is between 500-700 dollars. So far I've been looking into Ibanez and Jackson guitars, but I'm open to any suggestions. Thanks in advance!
Last edited by malio14 at Aug 25, 2015,
If you'll go used and love a nice Jackson check this one out. Even comes with a case.
https://reverb.com/item/963087-jackson-sl-2-soloist-pro-hard-case
However if you're feelin new this would be a great deal as well. I'd played one before for several days before returning it due to the condition it was in not meeting my standard or what we discussed. It was however a hard choice because it was a FANTASTIC guitar. I owned the black one. (RGIR20FE) and this is the walnut one. (RGIR20BFE). I'm sure it'll still play wonderfully and sound amazing while it rocks the EMG 81/60 combo.
http://www.musiciansfriend.com/guitars/ibanez-iron-label-rg-series-rgir20bfe-fixed-bridge-electric-guitar
EDIT: It's a Gibraltar II in the walnut one and a Gibraltar Standard in the Black/white.
Gibraltar II
Gibraltar Standard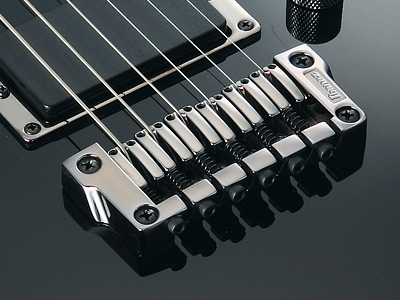 Last edited by GraceByDeath at Aug 25, 2015,
Thanks for the speedy reply! The Jackson SL-2 soloist looks pretty good! Wont be going for the Ibanez Iron Label though as I'm only interested in guitars that have whammy bars.
i personally would start my search around the ibanez S series.
I'd grab the SL2. That's an amazing price.
is your name jackson or ibanez? if so, its easy to pick because it would be cool to have a guitar with the same name as you. If your name isnt jackson and it isnt Ibanez then I think you should wait until someone makes a guitar in your name. Thats the only way to ensure a perfect fit.

Dont forget, Ibanez and Jackson arent the only guitars that have been made so far; Martin, Peavy, Rickenbacker, Squier, and Dean are just a few other examples of existing guitars that may already share your namesake.

Choose wisely

Join date: Oct 2010
460

IQ
I'd probably pass on it.
The X Series guitars themselves are pretty great value, but I wouldn't get one with only Duncan Designed pickups in it.
If it were me, I'd get a Pro Series.
It's a good guitar. But for the same price you can get the SL2 Pro which is a good step above the X series.
Right, the used SL2 mentioned earlier.
If you are going for floyd rose, then it is better to go for OFR rather than licensed. But am not too sure for that budget you will get one.
Having said that depending on the brands, the quality of the licensed floyd varies too.
The ibanez RG series 350 and 370 are pretty good, also the S520.
Last edited by AiC at Aug 26, 2015,
Join date: Dec 2010
80

IQ
Have you played either brand yet?

The Jackson necks will be a little more similar to what you have now compared to the Ibanez Wizard necks.

I highly suggest you play several models of each brand and figure out which neck and body shape you prefer.

If you're going to do this blind then I suggest Jackson.

For your budget the used market has a ton of options.

Older MIJ Jacksons are killer for the $. Dinky models like DKMG and DKMGT, Kelly models like KE3. Used Pro models are in budget too like the DK2 and SL2 like mentioned.

For Ibanez you can look into an older RG550 or RG570. Thank me later if you find one in good shape in budget. Regardless for that budget you can get a used Prestige RG - the model numbers change for different years.

So narrow it down to a brand and body shape.
Thanks for all the help guys! Unfortunately because I live in Canada the cost of importing any of these used guitars from the US is going to be basically the same price as buying it new lol. But I really appreciate all the suggestions. I now have a much better idea of what I'm looking for. I'll let you guys know what I decide to go with.