Please..Need help with changing pickup
Hello, I'm Chris.
I have a Jackson Dinky guitar. It came with 2x Jackson High Output humbuckers. I want to keep the bridge pickup, but tried to put in a Seymore Duncan Invader in the neck. I just messed up all wires i think. My guitar has 1 tone and one volume knob and a three way toggle switch. I will add some pictures of my inside of the guitar and the wires of the invader and the jackson High output Humbuckers. I can solder, but am realy confused of where what goes. I hope somebody is willing to help me out in a understandable way to get it working as it should do. Even i don't remember where to solder the wire that comes from the floyd!
Thank you so much in advance!!!
Kindest regards Chris
Pots and toggle switch:
Jackson Pickup:
Seymour Invader: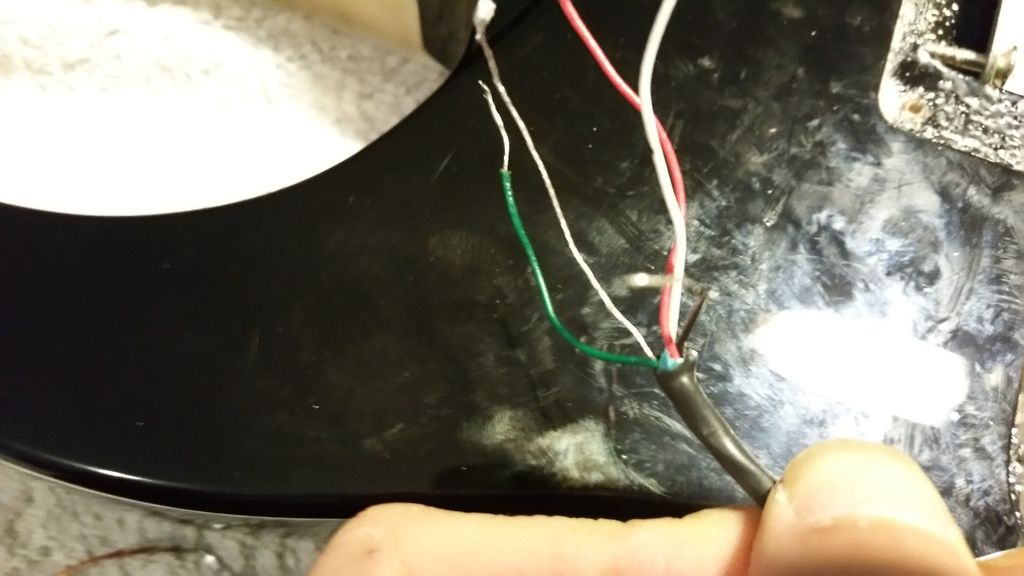 Floyd Wire:
Last edited by Cjb77 at Sep 7, 2015,
The wire from the Floyd goes to a ground on the back of the pot. From the pictures, it is hard to tell the origin of the wires used (what goes to what). I can tell you that for the Duncan, the bare & green are grounded to the back of the pot, and the red & white are soldered together and taped. The black is hot, so that would go to the switch.