Improving acoustic guitar sound on PA system
Hi Guys,

I am looking for suggestions or advice on how to improve my acoustic guitar sound when plugged into a PA system. Currently I plug my guitar into a DI box which goes to the PA system. The sound is a bit harsh and Changing the settings on my guitars Eq does not seem to make much difference. I want to be able to control the sound myself from the stage rather than depend on the person operating the PA system. I feel the Sound is not full and rich like it should be but rather a bit too tinny and harsh, even after reducing the treble. Should I consider using a acoustic pedal or amp to modulate the sound? Please help!

Thanks in advance

Join date: Apr 2010
1,570

IQ
you would likely be better helped on the acoustic sub-forum. we don't really talk too much out of electrics here.

what model acoustic?
What are you monitoring with? Is the issue you are describing a constant one? Are you referring to a specific site? Relying on FOH can be tough at 1st but you learn to trust they are doing what they can. A really GOOD DI is super helpful along with a great sounding guitar. Is the TINNY sound you are hearing coming from your monitors or its your best guess at what you feel the audiance is hearing? Just trying to get an idea of where your assessment of your tone is coming from when on stage.
Taylor makes a DI box specifically designed to work with their Expression system acoustics, but I've found it's really outstanding for a lot of internally-miked guitars:
http://www.soundonsound.com/sos/jul06/articles/taylork4.htm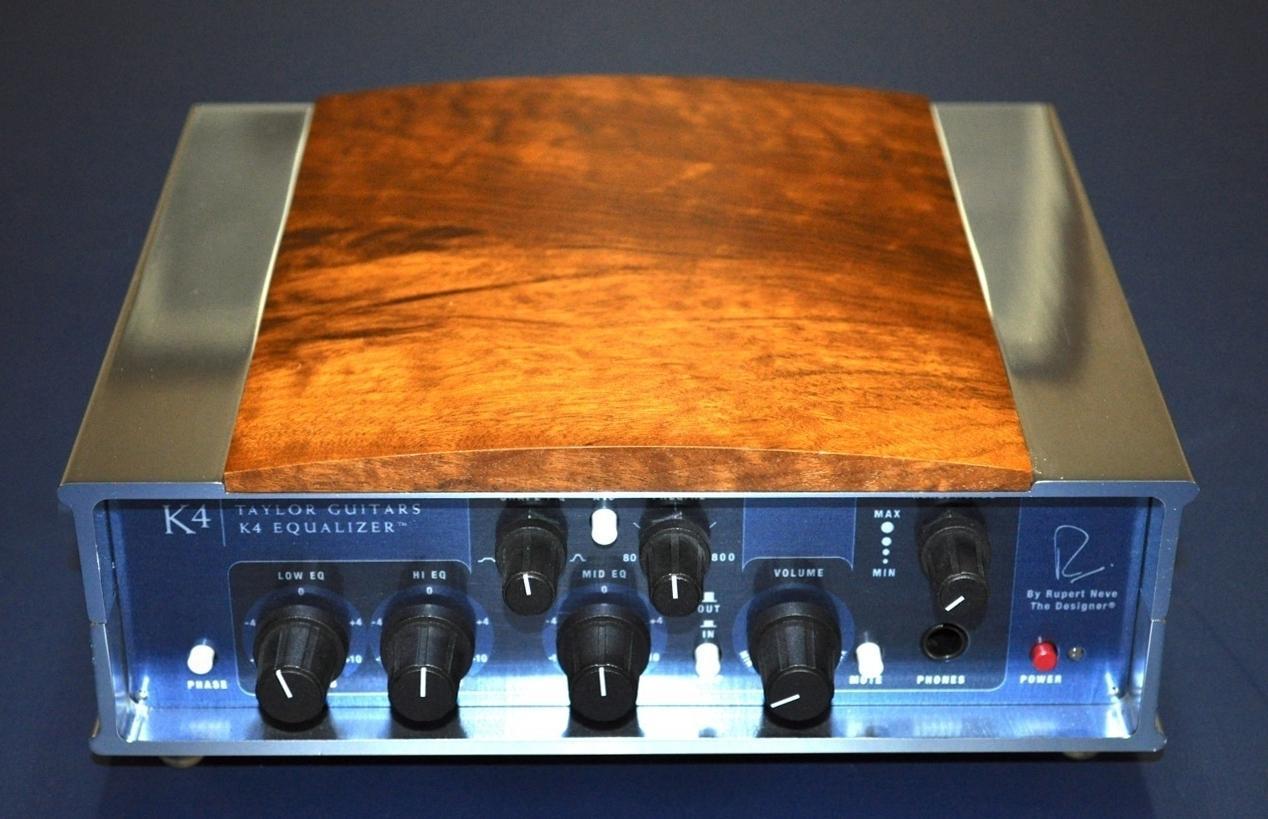 While I have a Taylor, it rarely goes to live gigs. Instead, I have a Variax Acoustic 700 and use some of the acoustic settings on a Variax JTV-89F. Both are designed to sound like a miked acoustic, and so both are best run direct to a mixer (or direct after passing through some EQ in a newer Pod, etc.) and out to a PA. At that point, however, it really depends on how the PA boys have things set up. You'll always want SOME kind of EQ control, whether on the guitar, in the Pod (in my case) or at the DI box (if you're using something like the Taylor).

Join date: Apr 2005
100

IQ
I think maybe you need some processing/sweetening. Countryman DI is the weapon of choice for some performers or you can try a full fledged processor, Boss AD-5 or AD-8, Yamaha AG or Magicstomp, Helicon, Fishman Aura, etc.

It is possible that you can do these tweaks via the board as well.


It could be that the DI is just too sterile and doesn't sound good. In those cases you either switch it out or add on a pickup.
Does the sound tech that you are dealing with know what he/she is doing? If they are at a reasonably professional level, I'd just kind of let them do what they see best fit. However some techs really don't know how to EQ properly or don't even move the knobs at all, and your EQ settings could be set bad. It can be frustrating, I know. A lot of modern mixes, at least how I perceive them, the acoustic guitar is kind of a middy-high instrument. It kind of gets lost in the mix at a certain point. Of course it shouldn't go overboard, that might be your issue.

Suggest maybe setting your guitar's EQ flat if it helps the sound tech. Also a small multi-effects with a tiny bit of delay and verb can help. If you really struggle with your sound and/or they are inexperienced, you can suggest to the sound tech to do something different- maybe take some highs out and boost the mids a bit. I've said things like that before for the techs I work with. "Just see if you like it better this way, if not just set it back."
Last edited by Will Lane at Sep 29, 2015,
Thanks for all your responses guys!
Well its a mix of both really, on one hand the guys operating the mixer are by no means pros. So they just set it up by adjusting the monitor levels etc and adjusting the highs and mids to what they feel best. However the sound is far from pleasing both on the monitor and on the main speakers. This is kind of why I want some control because I can adjust the sound myself if I feel something is off both in terms of EQ and also my volume (the acoustic gets drowned out by the keyboard). The gentleman who plays the keyboard tends to increase his volume once sound check is done which is infuriating for me because I cannot hear myself when we start playing.
Was thinking of getting a amp so I can plug my guitar into it and then connect the DI to the amp. This way I can also adjust some sound settings like the reverb and flange etc.... but am not sure if that is a good way to go.

Join date: Apr 2005
100

IQ
Acoustic amps are also a way to go, that's what our band's singer/acoustic guitarist used to do, he had an amp which he set on a stand behind him and fed the DI or the miked him for the FOH stuff. A good acoustic amp will do what you need as well but it will be a lug that you'll have to carry.
Sounds to me like you need a decent EQ. Say, an MXR 10 band.
Hi Guys,

I was looking at the Boss AD3 processor. Has anyone used this or have a idea about it?
I think this might be a potential solution to my problem.
I had an acoustic gig recently that was just me singing with my acoustic guitar. My guitar is like a $250 Yamaha.

I got a lot of positive feedback on my sound. Here's how I do it- I bring my laptop and my interface (RME Babyface) and I run my vocals and my acoustic (plugged in with instrument cable to the babyface) into my DAW, Reaper. I send my vocals to one track and my acoustic guitar to another.

On the vocal track, I like to dump out the lows (below 100-120hz, because I will be getting a lot of proximity effect on the vocal mic), and do another low cut somewhere around 200-400hz. Maybe also cut a bit around 800hz. I use compression to cut about 3-4db off when singing moderately loud (bare in mind, I set up my microphone gain such that I basically have to be just about kissing the thing to get a good loud volume over the acoustic; i do this to reduce any feedback). Lastly, I like to boost a few db around 10khz and do a slight shelf boost from 8khz up. Maybe a small boost around 1.5-3khz for cutting.

On the acoustic, I like to also dump the lows below 60hz, and then I found that a pretty big midrange cut is necessary to compensate for the electric-acoustic sound. You can try cutting as low as 800hz or up to 2.5khz (somewhere between the two I believe is where I do my cut, and Im talking like an 8-10db cut; use your ears). I then like to have about 3-4db of compression going on when I am really wailing on the thing, just so its not piercing or masking the vocals. And then lastly, I like to boost some of the highs (say, somewhere between 5khz-10khz).

If you cannot get into this level of mixing for your live stuff with a computer, then your biggest things I would probably recommend are cutting using your acoustic guitar eq are in the midrange-uppermidrange, and the really low stuff below 60-80hz, and then a bit of a high boost. Make sure you use fresh strings too; they help you get the brightness so you arent just a muddy acoustic sound.

Join date: Feb 2014
10

IQ
Hi Guys,

I am looking for suggestions or advice on how to improve my acoustic guitar sound when plugged into a PA system. Currently I plug my guitar into a DI box which goes to the PA system. The sound is a bit harsh and Changing the settings on my guitars Eq does not seem to make much difference. I want to be able to control the sound myself from the stage rather than depend on the person operating the PA system. I feel the Sound is not full and rich like it should be but rather a bit too tinny and harsh, even after reducing the treble. Should I consider using a acoustic pedal or amp to modulate the sound? Please help!

Thanks in advance
Baggs Para DI is the proven workhorse with enough EQ choices to really dial in your sound. Check em out.
http://www.sweetwater.com/store/detail/ParaDI?adpos=1o1&creative=54989263441&device=c&matchtype=&network=g&gclid=CMyrkImxtsgCFRSDfgodwbYANw
Last edited by Cajundaddy at Oct 9, 2015,
TC Electronic BodyRez is a acoustic pickup Enhancer and it also has feedback suppression.