Way overdue NGD Been awhile (sort of)

Join date: Jun 2009
30

IQ
Hows it been. I haven't posted on here in god knows how long. I fell into some hard times and kinda sold off all all of my music gear. Drifted away from music and well thankfully, I'm back.
I started jamming with some friends and wound up playing music at my church again and had a guy there give me his old guitar from when he was a younger man..,. Long story short here she is....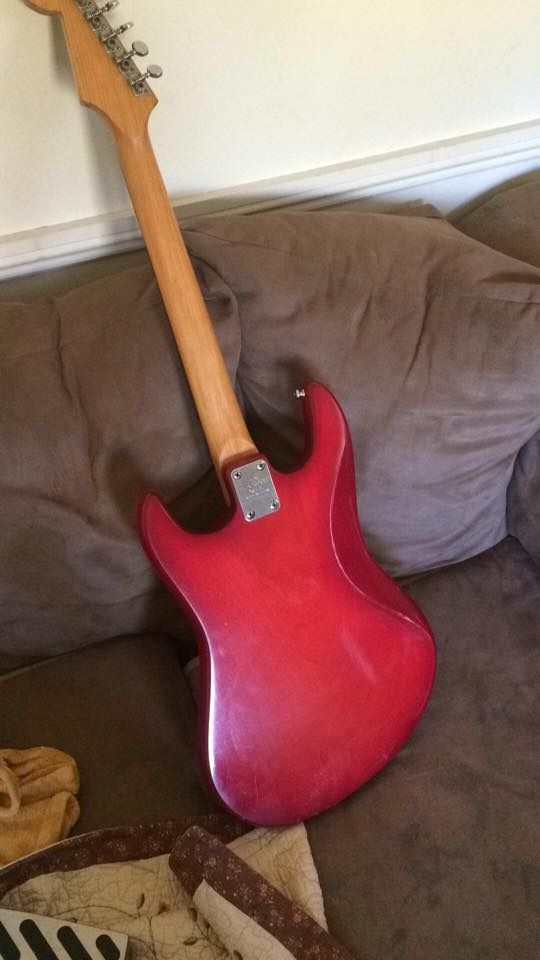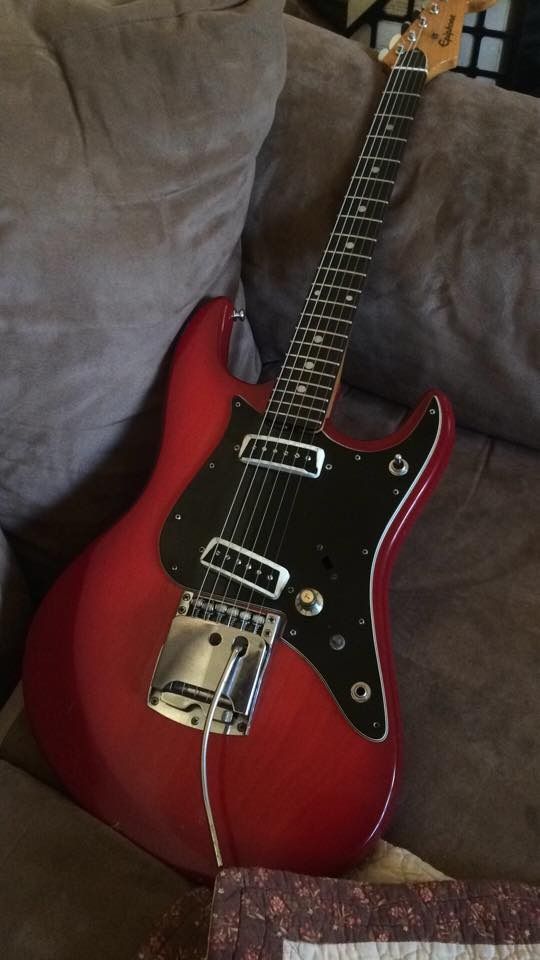 From what I can gather... it appears to be a 1970 Epiphone ET-270. Some minor difference that I see from the ones on the internet are the headstock and pick guard. Everyone I have seen online has more of an openbook style headstock while this one is strat style. and it also doesn't have the "E" in the middle of the pick guard. So if anyone has any pointers or knowledge to share please chime in.
As far as a review this thing is killer. When it was given to me I immediately took it and had the pots cleaned and a full set up done on it. Guitar plays like a dream, I've always been a big fan of strats and well this one plays almost identical to some of the strats I've owned.
The single coil pickups are noisy as all hell but, they give off this gritty tone that I kinda dig. Its pretty simple with a volume and tone knob that both respond pretty well. Also has a gibson style pick up selector. Then there's an odd little switch that is absent from my pictures as I broke it off at my last gig. I think its a boost switch, it definitely fattens up the sound when its in the on position.
The tremolo bar is meh at best. Too much movement on it and you'll be tuning the guitar again. But i suppose its not really made to be diving way down or anything like that. But I also can't figure out how to remove it so if anyone can help there that'd be cool as well.

Join date: Dec 2008
390

IQ
Sorry to hear about your downward spiral, but congrats for pulling out of it! Looks like your journey has connected you with a good crowd, and let you reconnect with your inner musician again.
Nice to hear stories of generosity, especially when they come with pretty pix!


nice