Kramer 5150 home build (will be pic heavy)
Thought I might share my EVH 5150 replica build that I started about a year and a half ago. let me know if you are interested in seeing the full step by step build or just an abridged version.
Here is the finished product: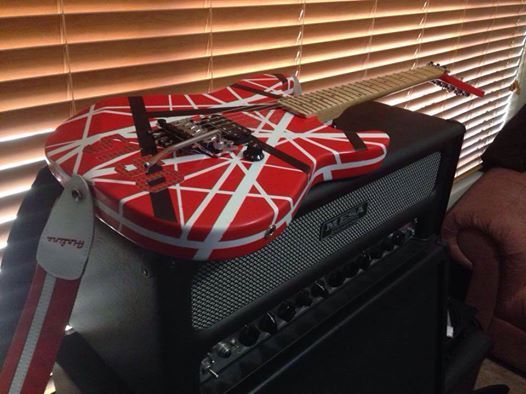 Here is what it started out like: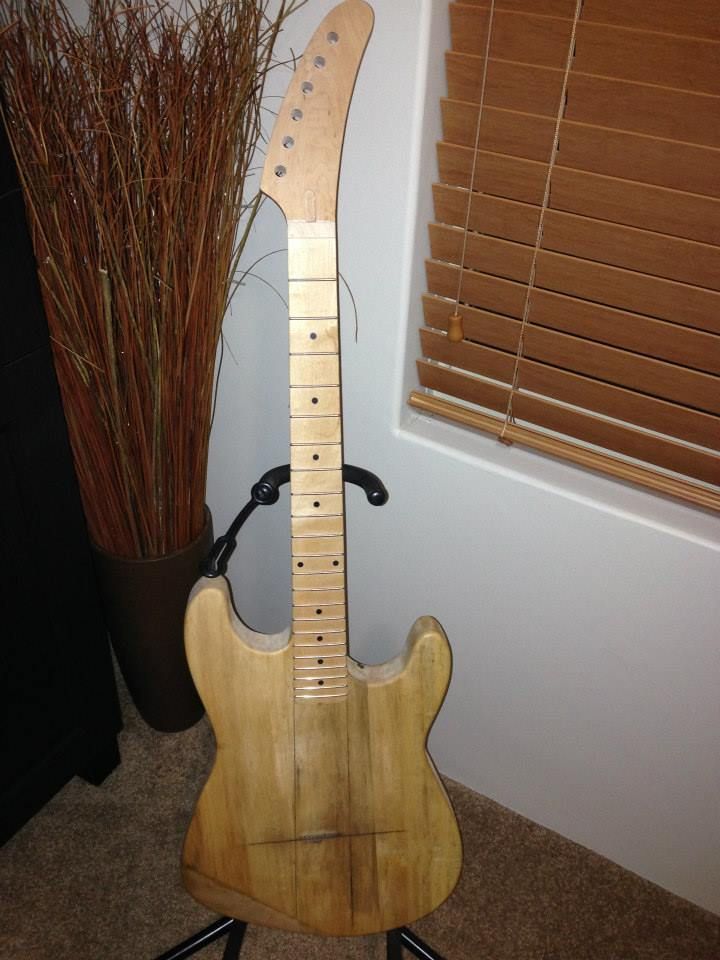 This is what it sounds like just through a practice amp and via a Logitech RP500 with an old iPhone5 taking the sound and vision by placing it on top of the little Ashton 15w amp.
https://youtu.be/CbPoSnMPJvU
Let me know if you want a full description or just pics and I will get onto it over the coming weeks. Also happy to try and answer anyones questions regarding tips for the build/paint job.
Last edited by Old Guitar Dad at Dec 20, 2015,
nice work

Working out the centre line
Bridge routing template for the Floyd Rose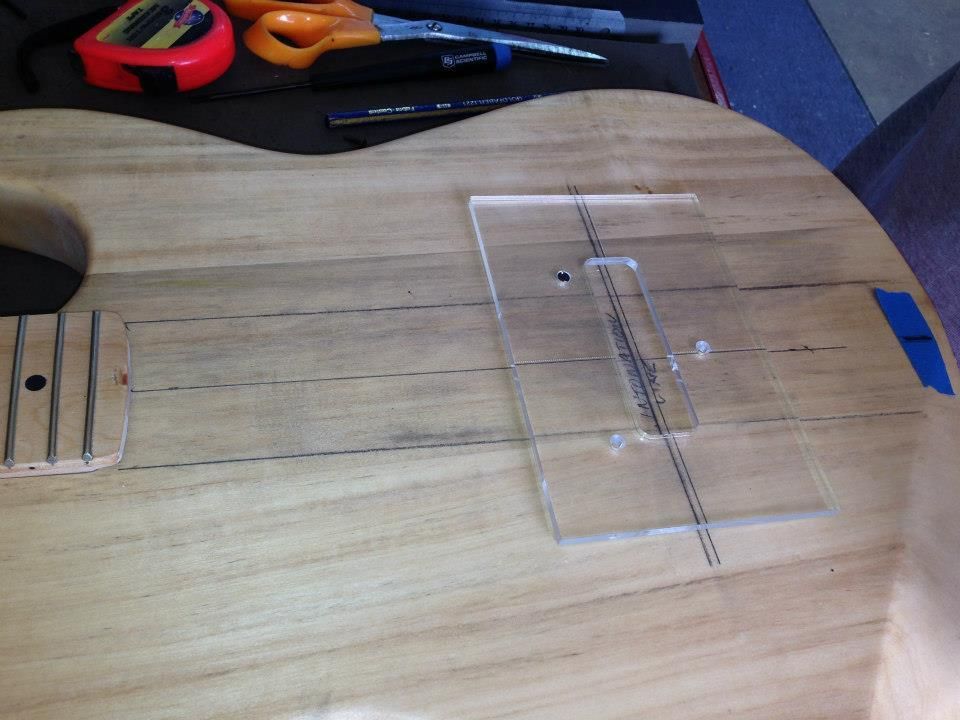 Drilling the Bridge Post holes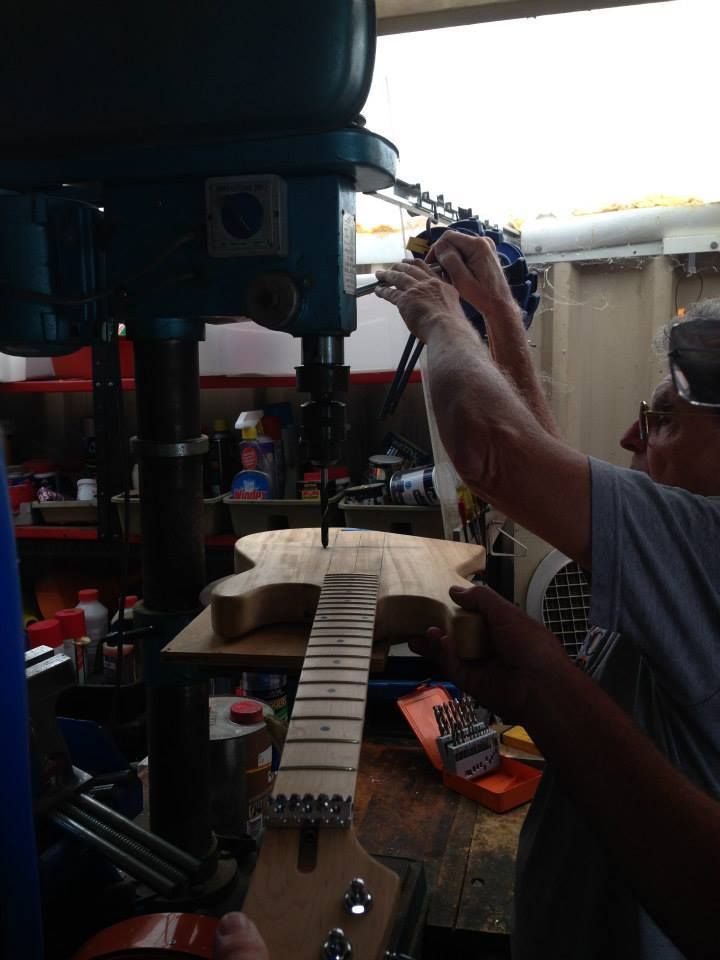 Routing the bridge cavity
Pickup routed and tone/volume hole being drilled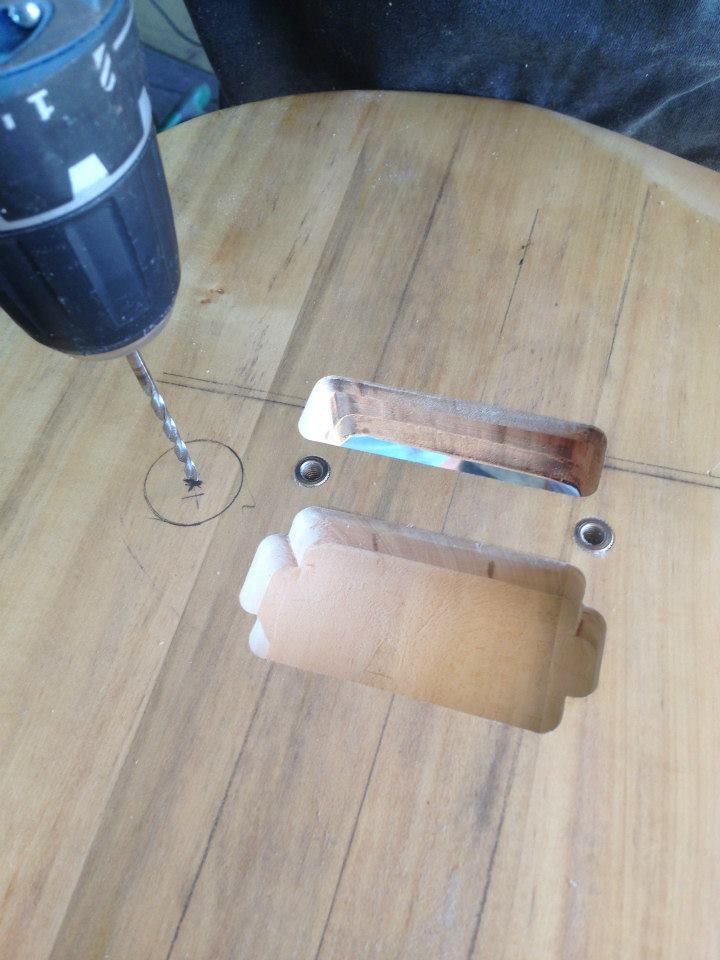 Floyd Rose fitted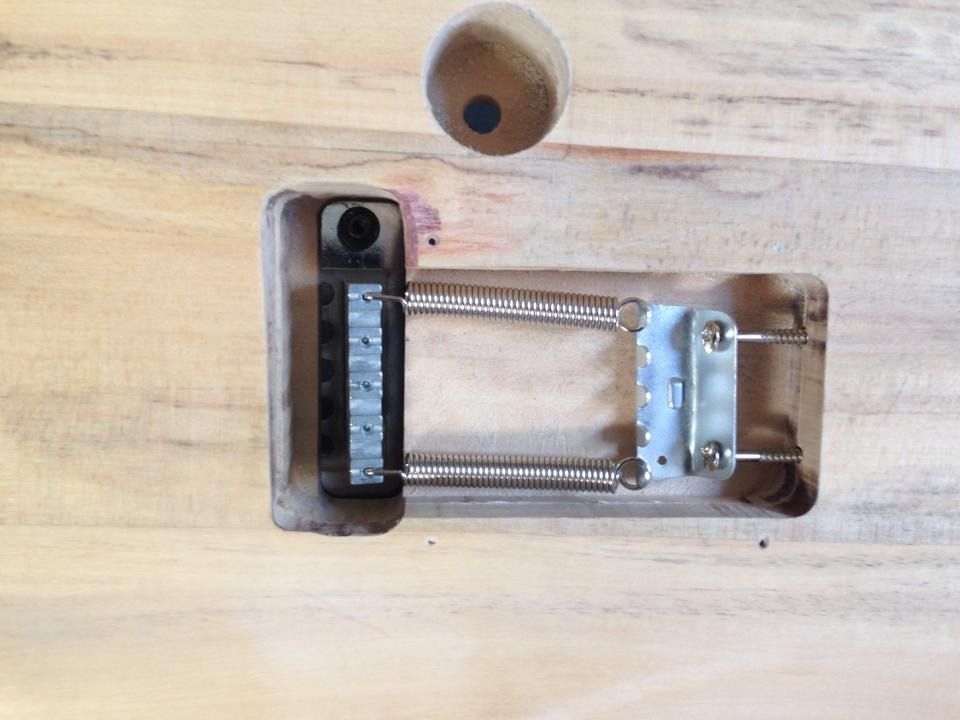 Wiring her up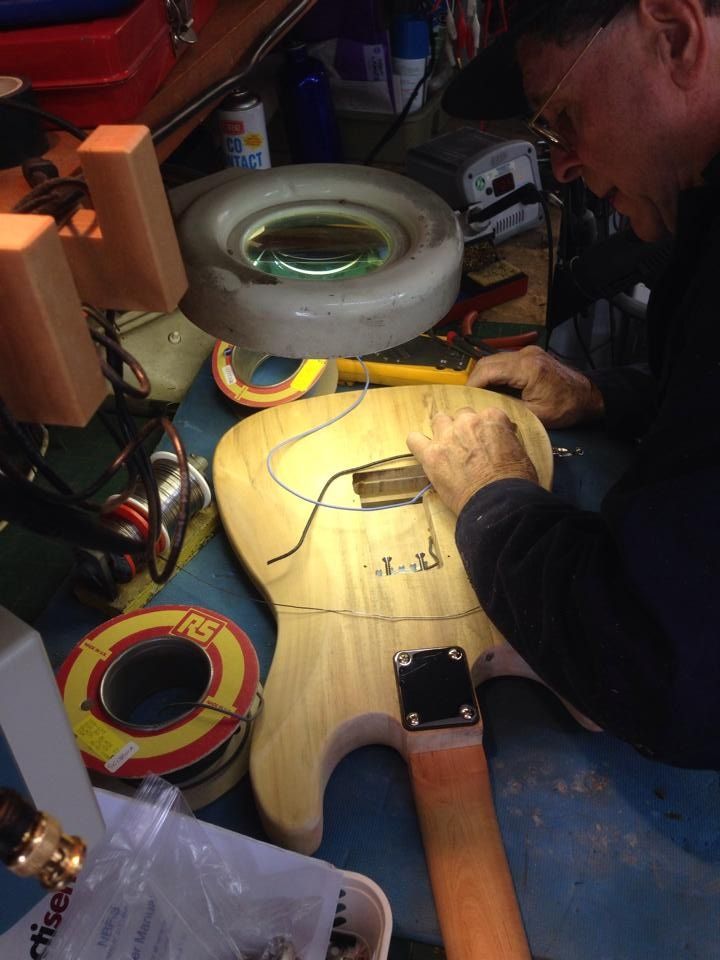 Strung up and plugged in for the first sound test.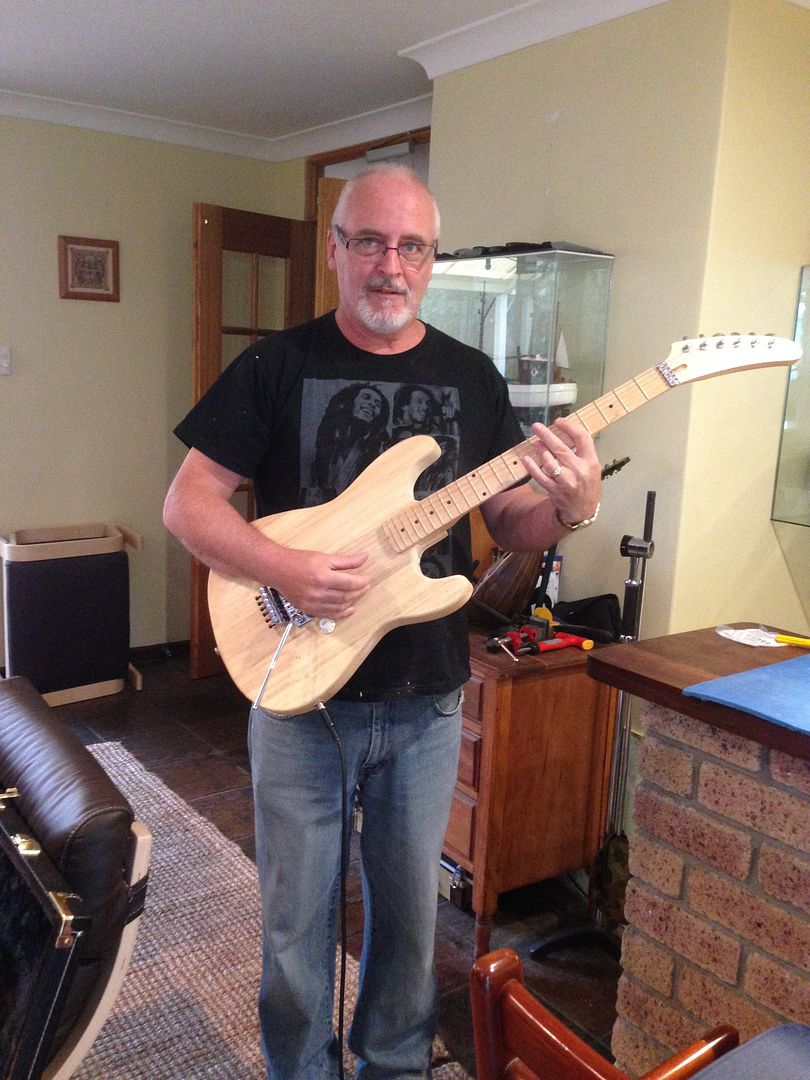 Will load up the paint job process later.
Used an old cut off to hang the guitar by the neck. Used an old clothes rack to hang it off.
First coat of white paint
Then comes the hard part. Given that Australia is a metric country there was no such thing as inch and half inch masking tape at the hardware store so I had to painstakingly shave the metric tapes to the imperial scale widths specified in all the online text books.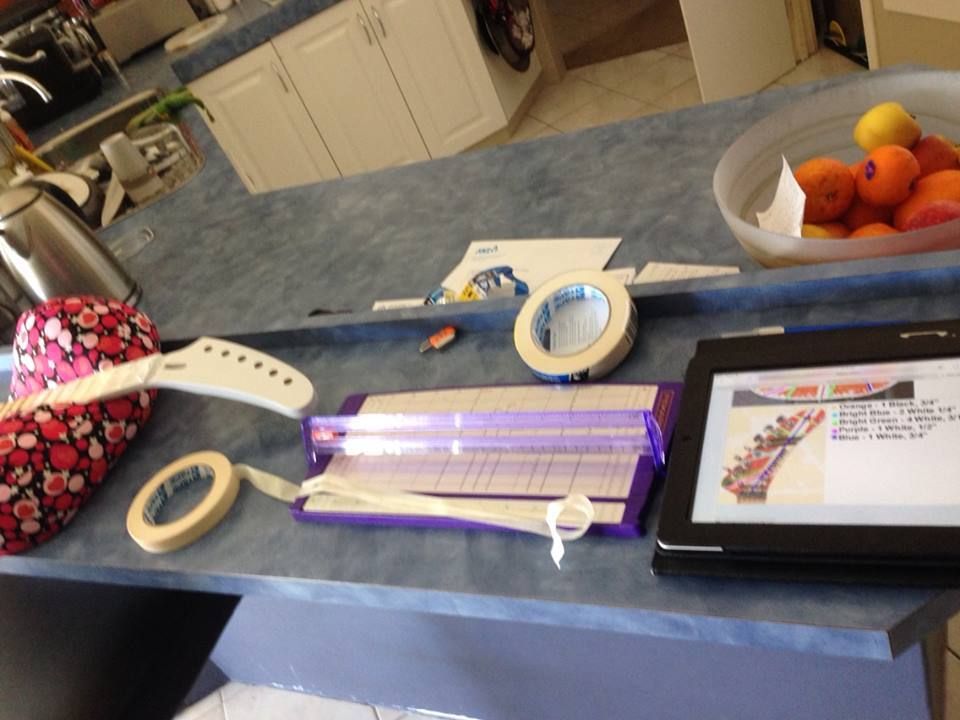 Luckily I found one of my kid's graphic design tools (like a guillotine) which made the job a little more accurate.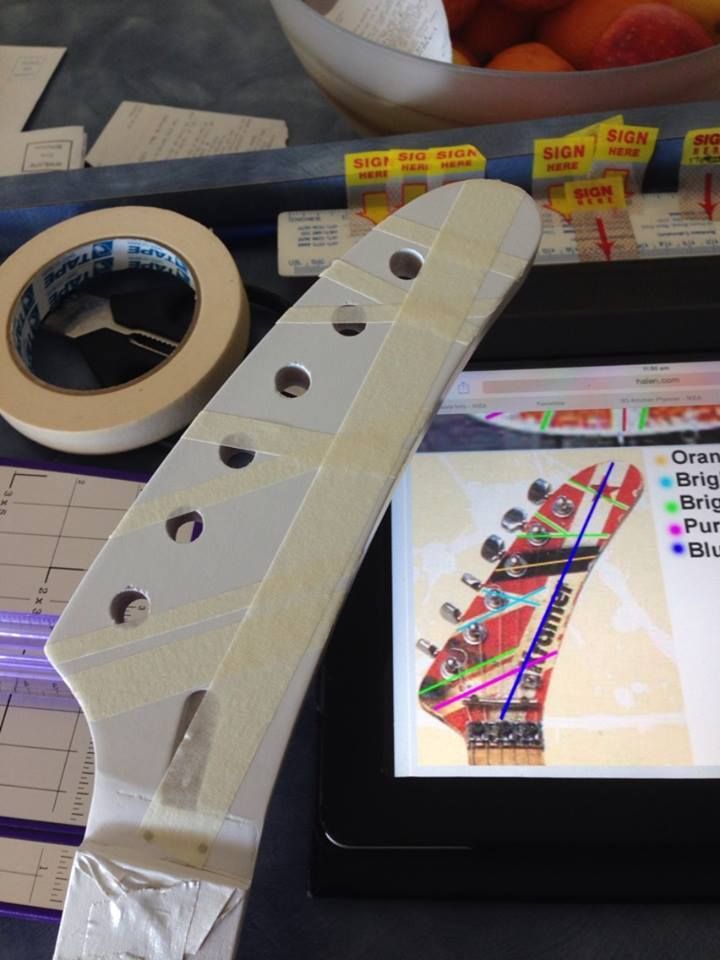 Next comes the red paint
Once tacky I slowly removed the masking tape. This is the tricky bit as too quick and you get bleed lines and too slow and you get smudges. I played it by ear and it seemed to work out OK, though if you look close you can see its rough, but then again Eddies would have been rough too no doubt.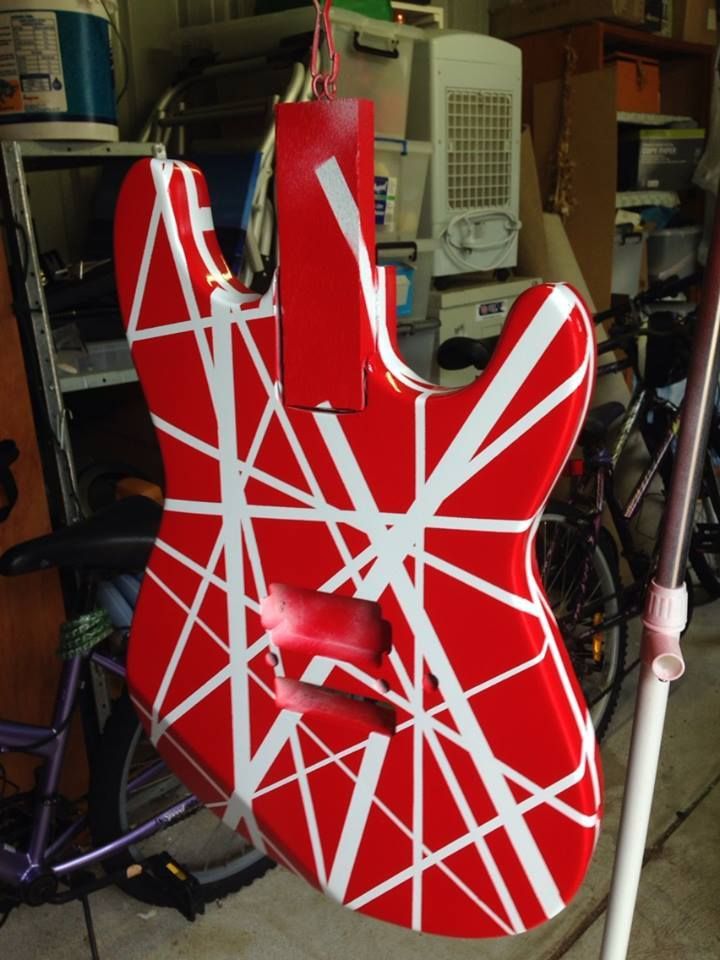 Once dry (a day or two) time to mask over to get the black lines. I used a combination of paper from the photocopier and masking tape.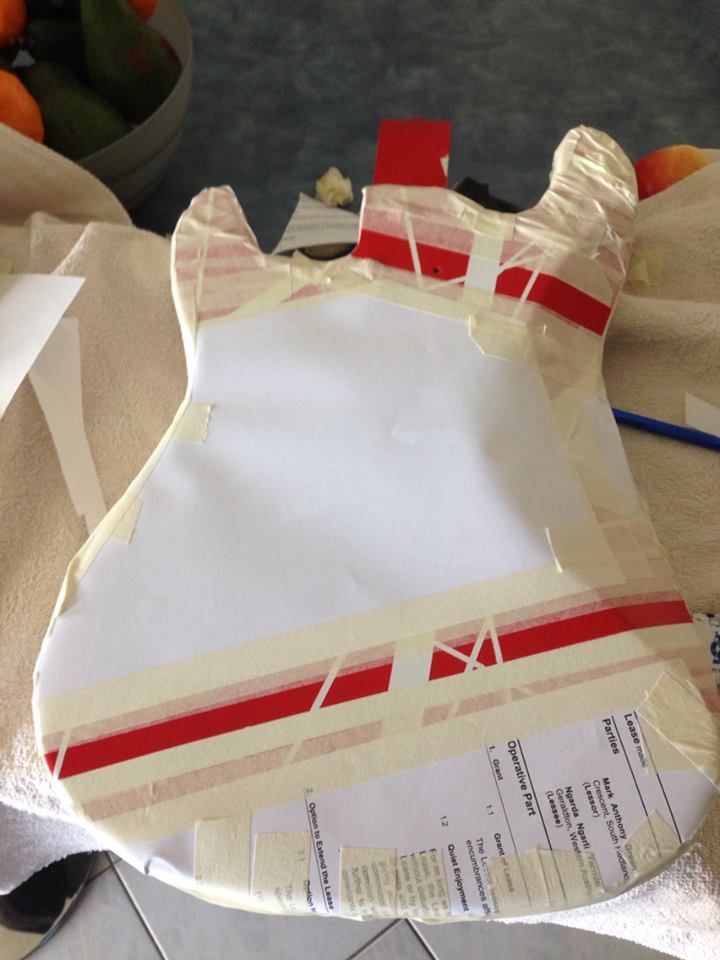 Paint over with the black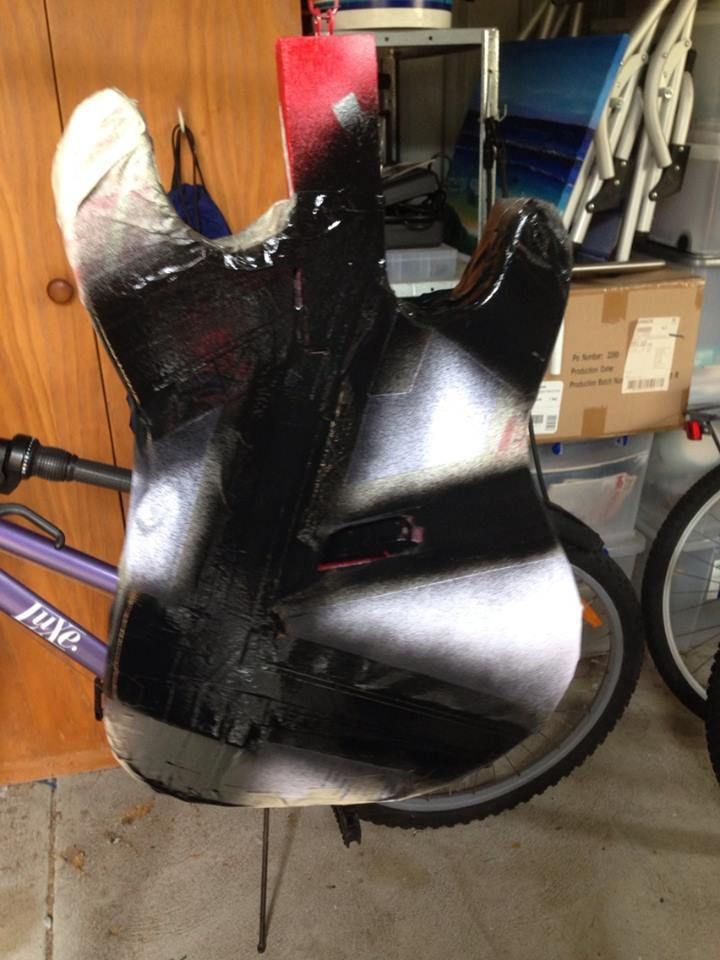 Keen EVH students will notice the missing black stripe that I too noticed and had to go back and redo that stripe. Just added a couple of days to the paint job.
Next with a fully painted headstock and body comes the stickers or decals.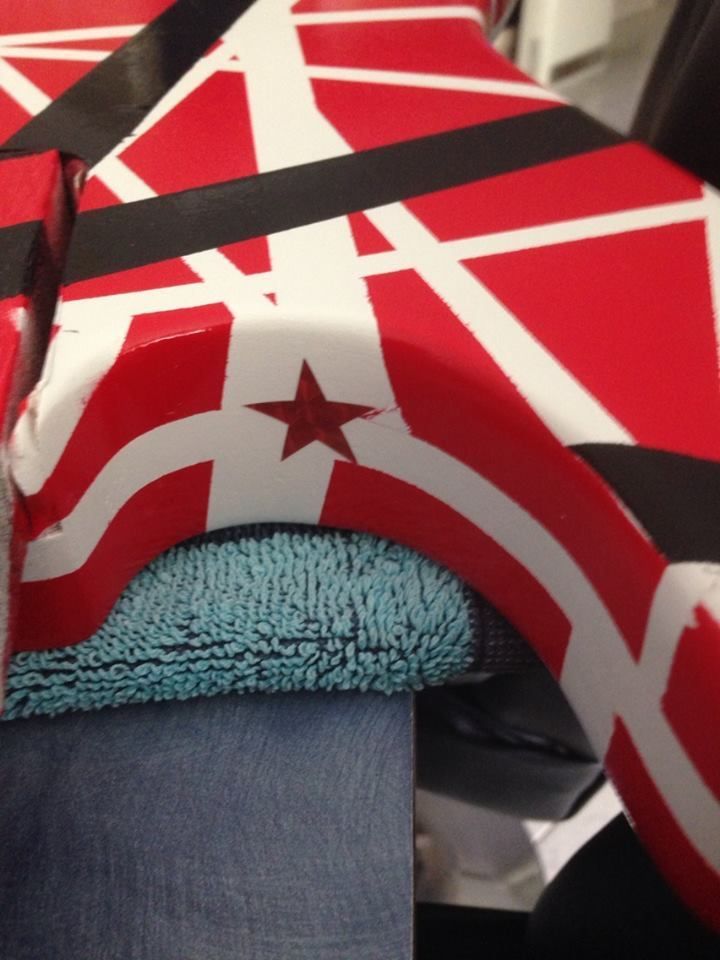 Once they are all on you do as many clear coats as you want I did about 6. Then once dry you start the wet sanding process. Begin with a course grit and work your way up to a super fine grit paper. I can't remember the grit ratings I used but if you google Kramer 5150 DIY you will no doubt have someone who remembers them.
Once its all sanded down so there are no raised parts where all the lines cross you can start buffing. Your guitar should look very matt finish like befor eyou buff.
I used a fine polish, which worked pretty good. I got a reasonable gloss but not a factory built job gloss if you know what I mean. Once buffed you can refit all your hardware and there you have it.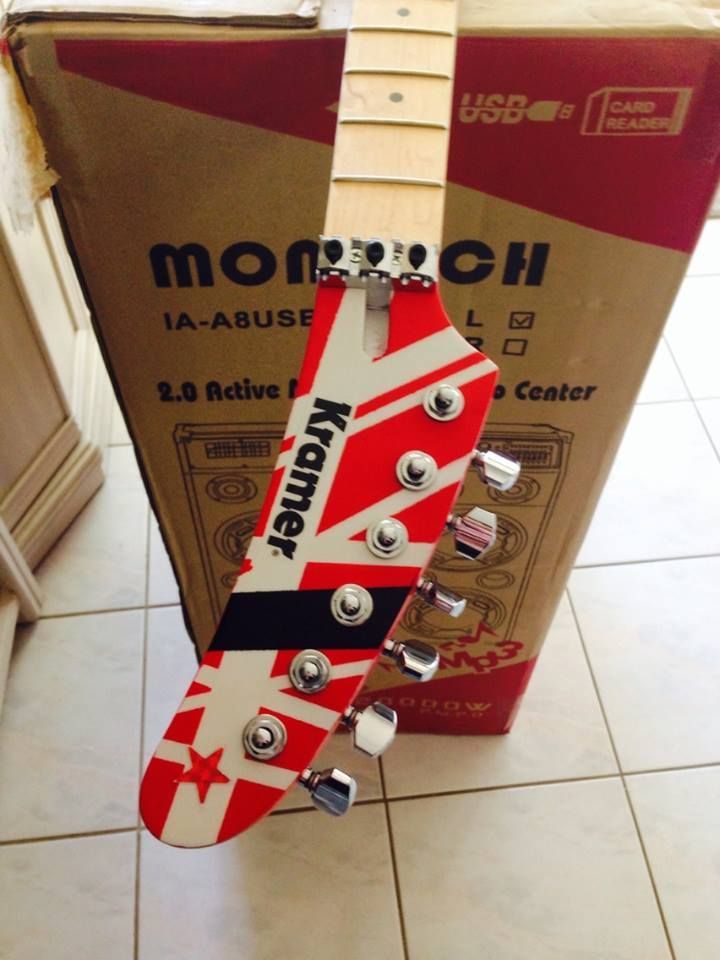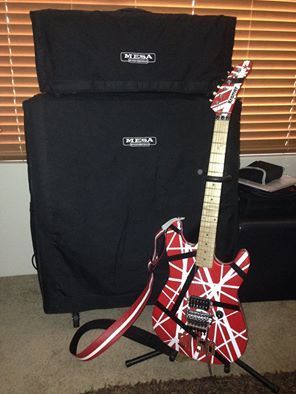 If you really want to go the whole hog you would need double sided tape to stick your picks on plus some black electrical tape to mark the jack socket oh and get some wear and tear on the body. Personally since I won't be being confused for Eddie any time soon, I figured that was perhaps a step too far.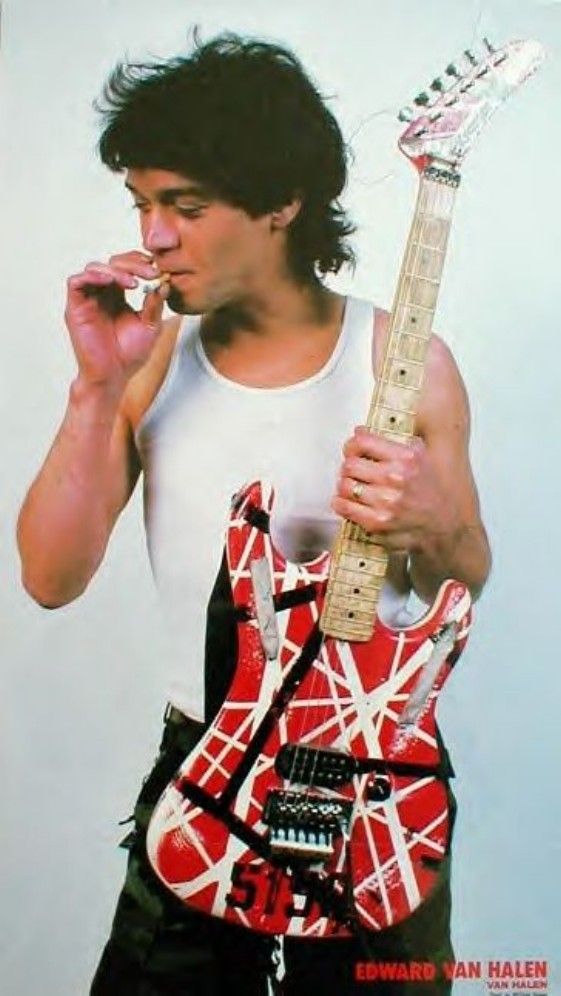 That's a really cool project it turned out great!

Also panama is my favorite vh song.... maybe beautiful girls.... little guitars....women in love.. ahhh they are all good.

Nice work!