I Finally Got My Tortoise Pickguard!
It took 13 days to get it, but my new pickguard came in today from Fender. Just as I thought, when I pulled the old pg off the wiring in there is a nightmare. At least to me anyway. And wouldn't you know it a wire broke off the passing lane switch and it took me a good while to figure out where it came from and to get it soldered back. There was no hole for the passing lane switch in the new pg so I had to drill one. No big deal. But the mount for it is glued to the underside of the pg so I had to take a knife and gently get it off the old pg. I was successful so after removing enough shielding on the new pg, I glued the mount in place. Everything went back fairly well although the N3 pups were a very, very tight fit! I'm posting pics of it completed and I have pics that I took during the procedure if anyone is interested in them. I'm glad it's finished!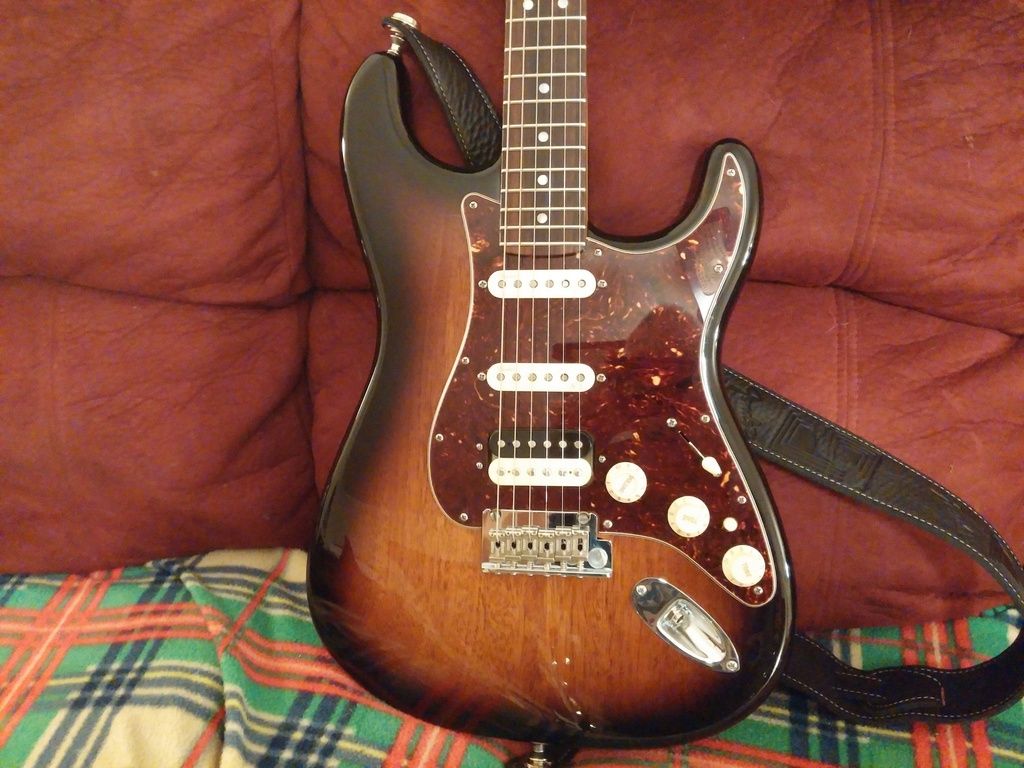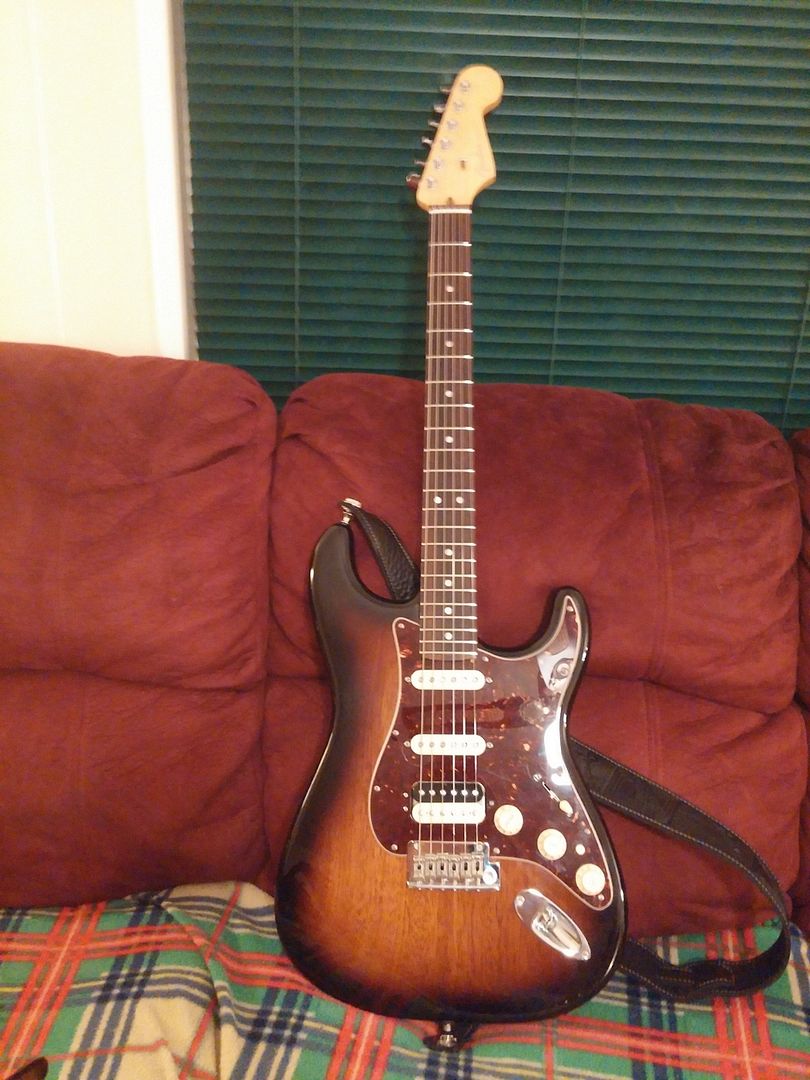 I torted the back too.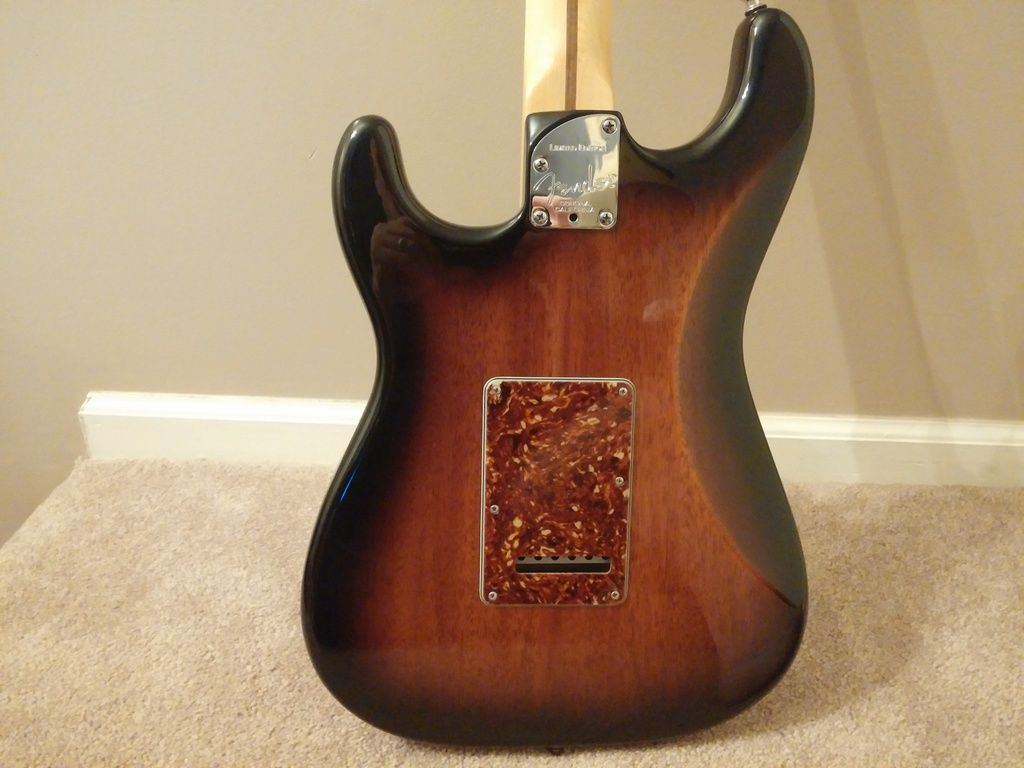 Join date: Nov 2014
210

IQ
Last edited by Tallwood13 at Dec 24, 2015,
Join date: Jun 2009
30

IQ
Nice work, tortoise pickguards always look great. I put a red tortoise pickguiard on my knock-off strat a few months ago. It may only be an $80 guitar but it looks so pretty now.