NG(s)D for me
I've been working on wriitng a song for my sister.
Mainly an acoustic piece even hough I lacked an acoustic guitar.
So I went to the one local music store left in town to see if I could borrow one from him.
I've done a few amp repairs for him in the past so I figured it wouldn't be a problem.
I also offered up my EPI LP as a deposit of sorts.
He asked "What about just a straight up trade?".
I said "My LP is my #2 so thats not gonna happen.
So a few days later I brought my LP in, and I also brought in my 2001 Gibson Explorer, thinking maybe we could do a straight trade with that since I've maybe played that Explorer 10 hours total over the last year, and of course get some other goodies in the process.
So below is what I ended up with...
First off, the main reason for my visit, a nice acoustic guitar, a Sigma SF18CE.
I had owned a Sigma years ago and I was pleased with that one then.
Nice looking Mahogany back and sides, Sitka (Spruce) top, Rosewood fretboard, Bone nut and saddle, and some other cool features.
The neck has a great feel to it too.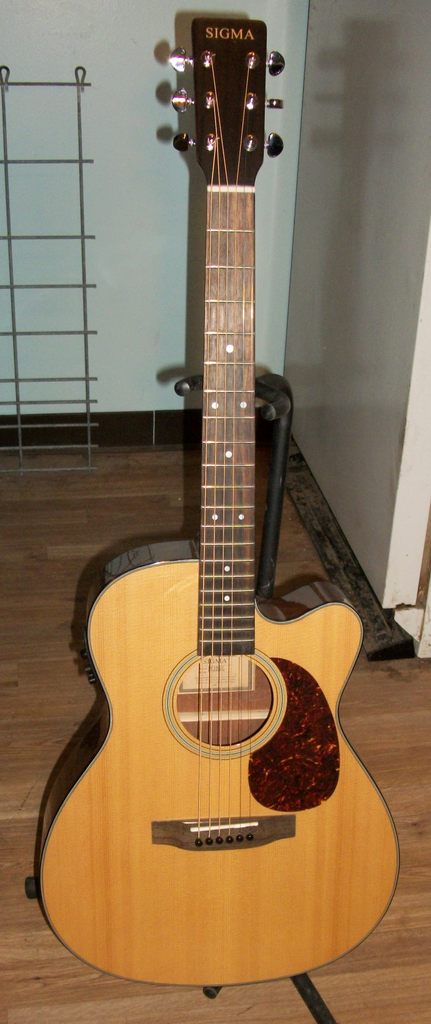 EQ, volume, tuner (which is handy, although I haven't checked its accuracy yet, but it sounds accurate enough for my ancient ears.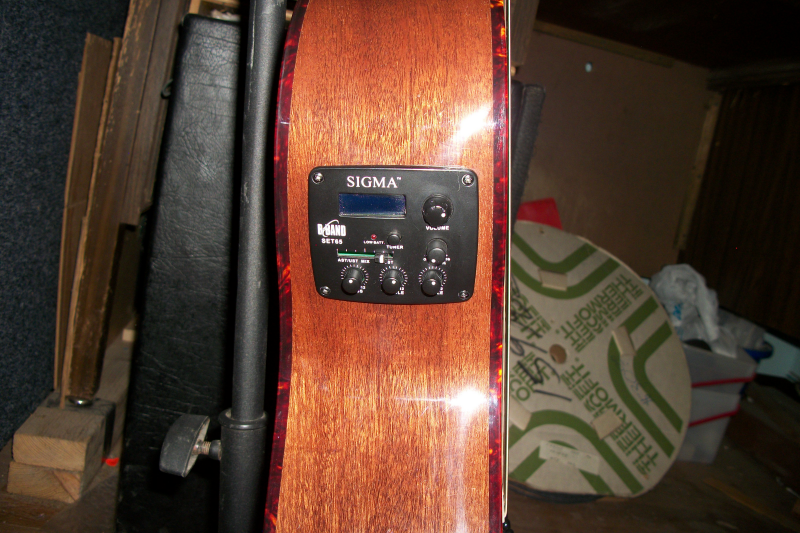 Close up images of Tuner, EQ, all kinds of fun toys...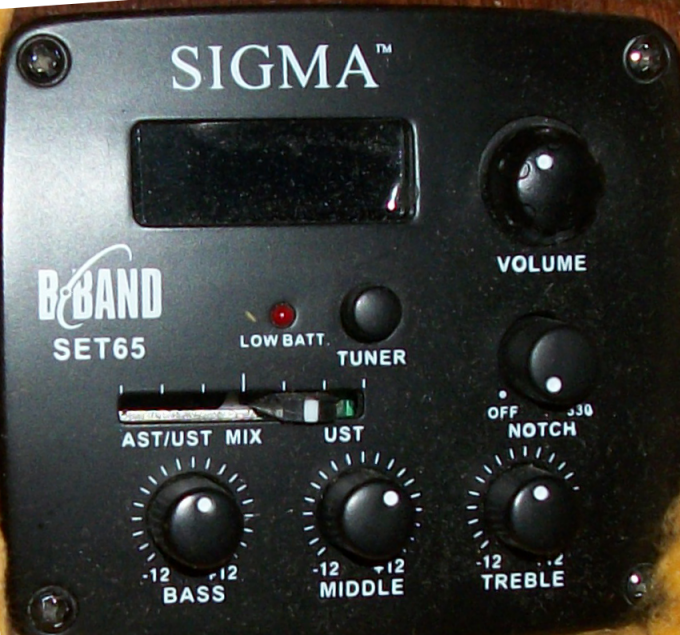 I really liked this little feature.
Nice normal 1/4 jack and an XLR jack.
I'll probably figure out something weird to do with that.
(I'm open to suggestions of course).
And a nice easy battery access panel.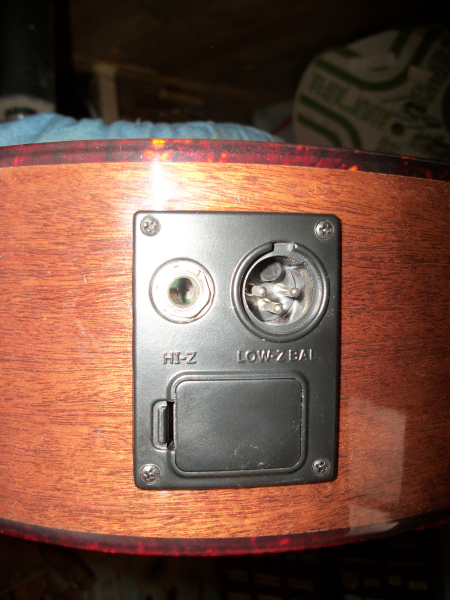 And I really dig this binding too.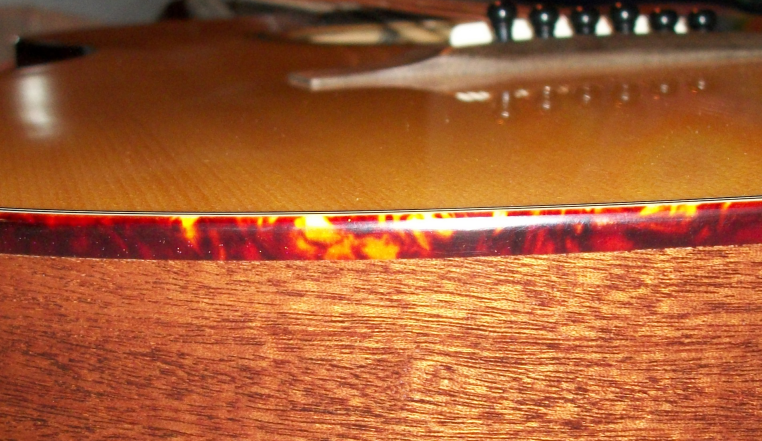 And this thing: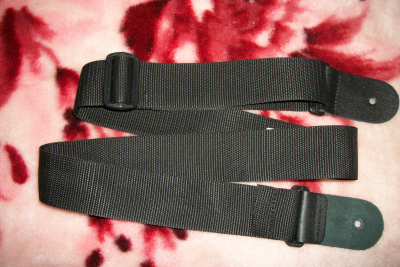 "BUT HOW THE FUCK DOES IT SOUND MONK?
Can't tell you how it sounds through an amp yet, and I don't have my recording gear setup ATM. Hopefully soon though.
But the highs are nice and crispy and bright without that ice pick crap.
The mids are just PERFECT for my ears. They just sound wonderful.
And the lows are nice and punchy.
With my normal .88 pick they are a bit brighter, but I prefer something thinner with acoustics, like a .50 where hey are a little bit warmer and mellow.
It all does sound pretty cool though.
Although about 95% of the time I play acoustic, I just do finger-picking.
-----------
Next Item on the list was a nice gig bag.
Got all the little pockets of course to stash whatever it is you wanna stash (hint, hint).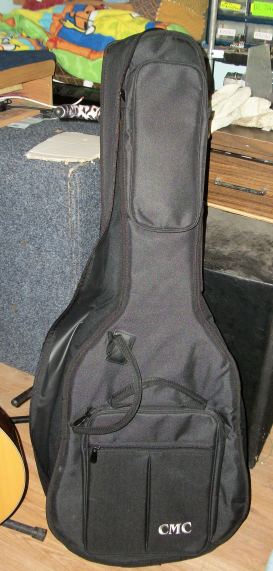 Its one of these :
http://www.webemusic.com/products/CMC-Thick-Padded-Dreadnought-Acoustic-Guitar-Gig-Bag-15234.html
And I grabbed a little $6 nylon strap and tossed it in there (It too was a freebie).
Yeah, I knew I was giving him a good deal so I took advantage of that here and there.
Plus a new set of Elixir Nanoweb Medium Phosphor Bronze probably didn't hurt either.
-----------------------------------------
So whats left?
"Hey, I kinda want that bass over there".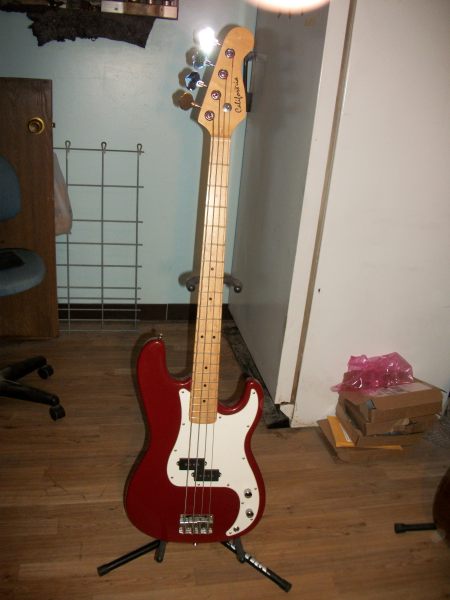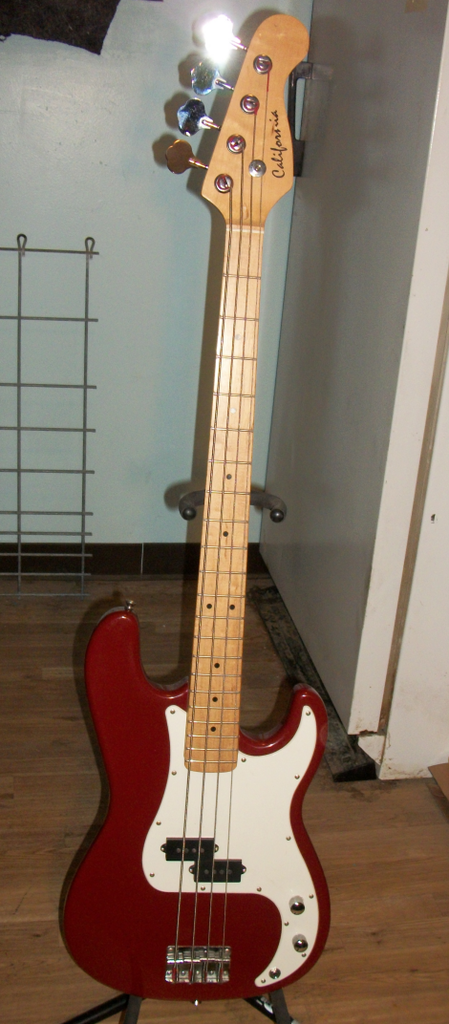 The neck was a little bit bowed but nothing that about 1/16 - 3/32 of a turn of the truss rod couldm't fix.couldn't fix.
And yet another $6 strap.
I probably should have grabbed some dunlop straplocks while I was at it, but I'm sure my step-sisters bar has served Grolsch a few times.

Join date: Feb 2008
90

IQ
Nice haul, bruh.

those sigmas are nice little guits! congrats on that and the bass.

beautiful candy apple red!

Join date: Oct 2008
80

IQ
Everybody should have a bass.

Love the trim on that acoustic, beautiful. HNGD!

Join date: Jan 2013
70

IQ
sweet and congrats !! ... I been eyeing some Acoustic electrics with a single cut , been wanting one for a while now , your looks great ..... my Ovation is a little boomy plugged in , how does that sound plugged in ??
Congrats!

Nice haul indeed.
excellent scores

The XLR is for going straight into the desk without a DI box. Nice feature.

HNGD

Join date: Oct 2007
250

IQ
happy NGD!

Join date: Nov 2007
450

IQ
Nice grab! I wouldnt mind a new bass right now

The XLR is for going straight into the desk without a DI box. Nice feature.

HNGD
My Tascam has both 1/4 ad XLR inputs so that sounds like a great idea.
The Tascam (Portastud DP-02CF) also has an effect loop (With a mix level knob) I could make use of, although for an acoustic, I kind of want a pure sound, bit it might be fun to mess around with anyway.
And Portastud was not a typo (Not in my typing anyway):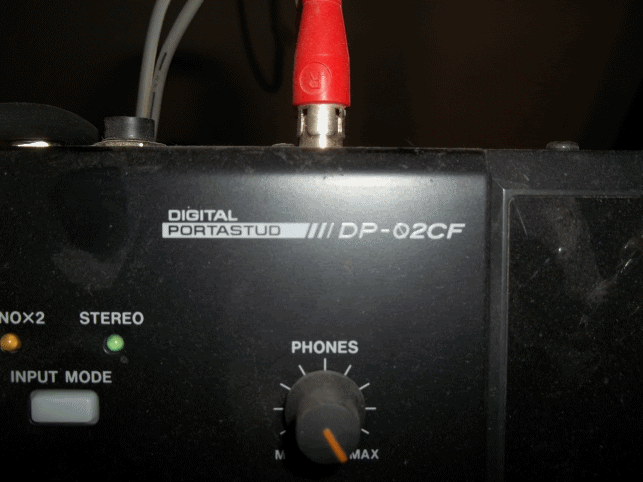 Sweetwater gave me a $30 discount because of the mislabeling

)
And the is the 2nd bass I have bought. It plays/feels better than the first one does.
The other one is a cheap ass ball Samick that I got for $100 with the amp (cheap little 10 watt SS, I think he just wanted to clear some wall space. Which was yet another piece of gear I got from another shop in Newhall, Ca. that also did some amp repairs for)
My hands went right for that Sigma when I aw it.
The first one I had, many years ago, on the label inside it said "Sigma my Martin".
Sadly, this lacks the Martin name on the inside but if it did I probably wouldn't have been able to get the bass. (I read the Wikipedia article on Sigma Guitars)
But it still plays and sounds sweet.
And that binding/trim looks so fucking sweet.
And while I have never been a big fan of gig bags, this one is actually quite nice and costs more than some hard shell cases I have seen.
Lots of pockets and its very well padded inside.
Haven't amplified i yet, but I will probably plug it into my AC30.
I've got the Vypyr 30 as well, but IMO, its cleans aren't clean enough for what I'm looking for. But, who know, I might be surprised.
Also, I said I said, I bought that acoustic because I am writing a song for my sister.
Here is a little family shot of the gear I will be using.
This is my no means an entire family shot of ALL my gear, just what I plan on using for this one song, although the use of the Boss DR3 is still a big question mark there.
And thats a Yamaha PSR E223 keyboard there.
And my 2x12 cab is sitting inside of my DIY ISO cab.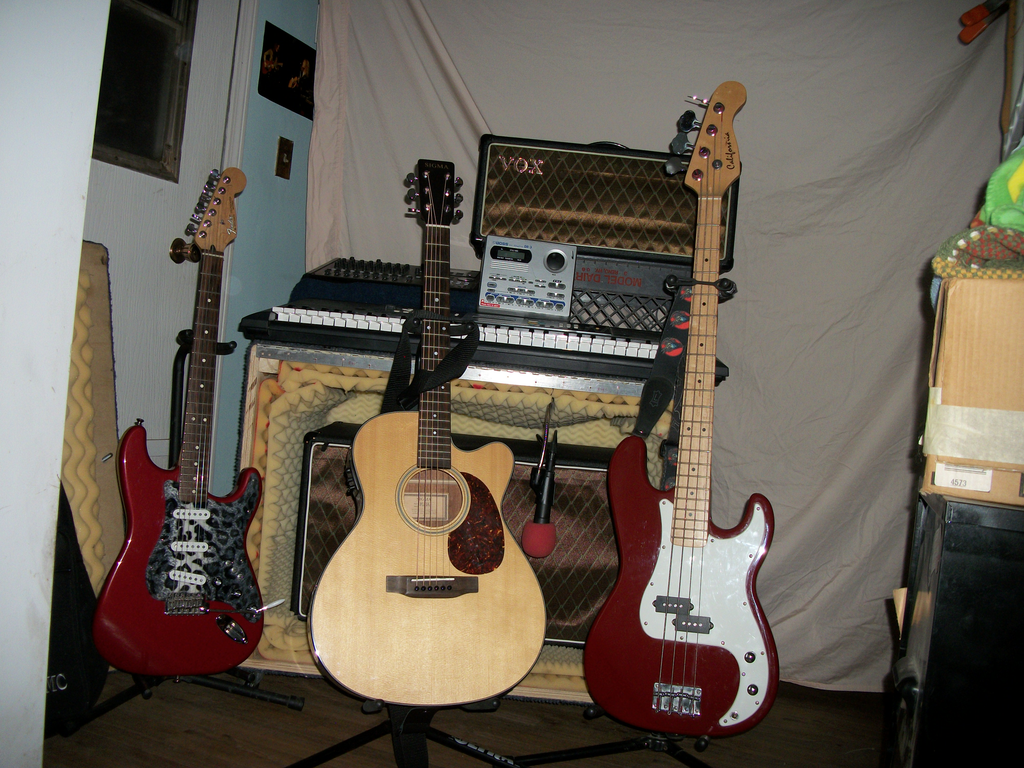 Join date: Mar 2008
780

IQ
Congrats


Join date: Jul 2009
90

IQ
nice enjoy. love the pickguard on your strat
nice enjoy. love the pickguard on your strat
Thats just some material I got in the hobby and craft section at walmart.
I just "cloned" the original pickguard (minus the switch slot) and glued to material on.
And while I have never named any of my guitars, EVER, I'm naming this one Pati.
I bought this guitar solely to write a song for her, so naming it after her I think it appropriate.
I've also been looking at these fret marker stickers and using her name as a new fret marker.
I'd rather have a real inlay, but that would probably cost more than I could afford right now.
But I do know a guy in Reno I could contact that could put me in touch with some people.