The Gaming Thread's Top 25 Games 2016 Edition
Last edited by EndTheRapture51 at Nov 18, 2016,


26 Metal Gear Solid 2: Sons of Liberty
27 Nier
28 The Legend of Zelda: Majora's Mask
29 Super Smash Bros. Melee
30 Deus Ex
31 Mass Effect
32 Metal Gear Solid 3: Snake Eater
33 Pokemon Gold/Silver/Diamond
34 World of Warcraft
35 Red Dead Redemption
36 Metal Gear Solid
37 Chrono Trigger
38 Silent Hill 2
39 Bloodborne
40 Super Smash Bros for Wii U
41 The Elder Scrolls IV: Oblivion
42 Deadly Premonition
43 Super Metroid
44 The Walking Dead: Season 1
45 Tony Hawk's Pro Skater 4
46 Star Wars Knights of the Old Republic
47 The Last of Us
48 Civilisation V
49 Dragon's Dogma: Dark Arisen
50 Guacamelee


51 Tekken 3
52 Team Fortress 2
53 Half-Life 2
54 Halo Reach
55 Baldur's Gate 2: Shadows of Amn
56 Metal Gear Solid V: The Phantom Pain
57 Kingdom Hearts
58 Splinter Cell: Chaos Theory
59 Grand Theft Auto 3
60 Star Wars Knights of the Old Republic II: The Sith Lords
61 Bastion
62 Pokemon X/Y
63 Resident Evil 4
64 Uncharted 2
65 Assassin's Creed II
66 Crisis Core: FINAL FANTASY VII
67 Lost Odyssey
68 FINAL FANTASY VI
69 Minecraft
70 Hotline Miami
71 The Legend of Zelda: Twilight Princess
72 Banjo-Kazooie
73 Star Wars Battlefront II
74 Fallout 4
75 Worms Armageddon


76 Bioshock
77 Dragon Quest VIII
78 Mass Effect 3
79 Super Mario 64
80 To The Moon
81 Call of Duty: World at War
82 Half-Life
83 Kingdom Hearts 2
84 Heroes of Might and Magic 3
85 Animal Crossing: New Leaf
86 Baldur's Gate
87 Batman: Arkham Asylum
88 Borderlands
89 Goldeneye: 007
90 Starcraft II: Wings of Liberty
91 Max Payne
92 Skies of Arcadia: Legends
93 Rocket League
94 Advance Wars: Dual Strike
95 Grand Theft Auto: San Andreas
96 Metroid Prime
97 Seiken Densetsu 3
98 Tony Hawk's Pro Skater 2
99 Bully
100 Onechanbara z2 Chaos

Last edited by EndTheRapture51 at Feb 6, 2016,
#25 – FINAL FANTASY VIII (1999) – 23pts
PS1, PC
by Square
It is a time of war.Galbadia, a Global Superpower, has declared war on Dollet, a country whose training academy is home to two personalities: the hot-headed Seifer and the 'lone wolf', Squall Leonhart. Both are equally at conflict with each other as their country is with Galbadia; to others, Squall appears lacking in team spirit, while Seifer lacks the discipline of his rival. However, a chance encounter with the free-spirited Rinoa Heartilly turns Squall's universe upside down; having thrived on discipline, Squall find the carefree Rinoa fascinating. He also begins to dream that he is Laguna Loire, a Galbadian army soldier…
Meanwhile, a sorceress manipulates the most powerful men in Galbadia. Will Squall and his party succeed in defeating this maniacal sorceress and saving their world? What part does the mysterious Laguna play? Only you can decide what happens next, as the greatest Role Playing Adventure of all time returns...
( #5 Victory2134, #6 Ichikurosaki, #8 Momentosis, #6 AnAngrySquirrel )
#24 – Persona 4 (2008) – 23pts
PS2, PSN, PS Vita
by Atlus
Shin Megami Tensei: Persona 4 is a console role-playing game (RPG) for Sony's PlayStation 2. Chronologically the sixth installment in the Persona series, Persona 4 is a suspenseful countryside murder mystery with multiple twists and turns in the plot that will have you guessing all the way to the end.
( #3 jakesmellspoo, #5 AnAngry Squirrel, #10 Ichikurosaki, #23 Demon Wolf )
#23 - The Witcher 3 - Wild Hunt (2015) – 23pts
PC, PS4, Xbox One
by CDProjekt Red
The Witcher is a story-driven, next-generation open world role-playing game, set in a visually stunning fantasy universe, full of meaningful choices and impactful consequences. In The Witcher, you play as Geralt of Rivia, a monster hunter tasked with finding a child from an ancient prophecy.
( #1 EndTheRapture51, #9 Victory2134, #7 Gaz_m2k5, #22 Demon Wolf, )
#22 – Dark Souls II (2014) – 24pts
PC, PS3, PS4, Xbox 360, Xbox One
by FromSoftware
Developed by FROM SOFTWARE, DARK SOULS™ II is the highly anticipated sequel to the gruelling 2011 breakout hit Dark Souls. The unique old-school action RPG experience captivated imaginations of gamers worldwide with incredible challenge and intense emotional reward. DARK SOULS™ II brings the franchise's renowned obscurity & gripping gameplay innovations to both single and multiplayer experiences.
Join the dark journey and experience overwhelming enemy encounters, diabolical hazards, and the unrelenting challenge that only FROM SOFTWARE can deliver.
( #3 institutions, #5 WantsLesPaul, #8 soundgarden1986, #16 stratkat, )
#21 – The Legend of Zelda: Ocarina of Time (1998) – 24pts
Nintendo 64, Nintendo 3DS
by Nintendo
The Legend of Zelda: Ocarina of Time is an epic fantasy adventure that will provide even the most experienced video game explorer hours of gameplay and excitement. Players will follow the exploits of the young hero, Link, as he ventures through the most realistic and compelling video game world ever. Along the way, he will solve puzzles, interact with many strange and unusual characters and, if need be, use his sword to give battle to the forces of evil. Link's quest will take him from the depths of dark dungeons to the top of cloud-scraping volcanic peaks. He will have to swim, climb, jump and even ride a horse to save the world from the malevolent menace that threatens it.
(#1 Momentosis, #6 necrosis1193, #6 AnAngrySquirrel, #18 Trowzaa )
Last edited by EndTheRapture51 at Feb 6, 2016,
#20 – Burnout 3: Takedown (2004) – 24pts
PS2, Xbox
by Criterion Games
Burnout 3 takes the series even further, now featuring a unique "crash and burn" racing concept and a one-of-a-kind special effects engine that delivers spectacular visuals. The intensity heats up as players race, and often crash, their way through oncoming traffic in an attempt to claim the top spot. Boasting multiple single-player, multiplayer and online crash and race modes,Burnout 3*offers players the opportunity to race through busy city streets and be rewarded for taking risks that result in heart-pounding action and electrifying crashes.
( #2 WantsLesPaul, #10 steve_muse, #19 matt bickerton, #19 GLP_Arclite, #25 muffinduck01 )
#19 – Fallout: New Vegas(2010) – 24pts
PC, PS3, Xbox 360
by Obsidian Entertainment
Welcome to Vegas. New Vegas.
It's the kind of town where you dig your own grave prior to being shot in the head and left for dead…and that's before things really get ugly. It's a town of dreamers and desperados being torn apart by warring factions vying for complete control of this desert oasis. It's a place where the right kind of person with the right kind of weaponry can really make a name for themselves, and make more than an enemy or two along the way.
As you battle your way across the heat-blasted Mojave Wasteland, the colossal Hoover Dam, and the neon drenched Vegas Strip, you'll be introduced to a colorful cast of characters, power-hungry factions, special weapons, mutated creatures and much more. Choose sides in the upcoming war or declare "winner takes all" and crown yourself the King of New Vegas in this follow-up to the 2008 videogame of the year, Fallout 3.
Enjoy your stay.
( #6 RAB11, #6 stratkat, #9 WCPhils, #22 EndTheRapture51, #22 jakesmellspoo )
18 – Life is Strange (2015) – 25pts
PC, PS3, PS4, Xbox 360, Xbox One
by Dontnod Entertainment
Life is Strange is a five part episodic game that sets out to revolutionise story based choice and consequence games by allowing the player to rewind time and affect the past, present and future.
You are Max, a photography senior who saves her old friend Chloe by discovering she can rewind time. The pair soon find themselves exposed to the darker side of Arcadia Bay as they uncover the disturbing truth behind the sudden disappearance of a fellow student.
Meanwhile, Max begins to have premonitions as she struggles to understand the implications of her power. She must quickly learn that changing the past can sometimes lead to a devastating future.
( #3 muffinduck01, #4 soundgarden1986, #9 AnAngrySquirrel, #13 homeless-john )
#17 – Metal Gear Solid 4: Guns of the Patriots (2008) – 26pts
PS3
by Kojima Productions
Metal Gear Solid 4: Guns of the Patriots is the final chapter in the saga of Solid Snake which sends him around the world in pursuit of his arch nemesis, Liquid Ocelot. Armed with new gadgets and abilities, Solid Snake must shift the tides of war into his favor, using the chaos of the battlefield to infiltrate deep into enemy territory. In his globetrotting final mission, Snake must sneak deep into enemy locations in the Middle East, South America, and other corners of the earth to foil Liquid Ocelot's plans for total world domination.
(Invalid img)
( #3 GLP_Arclite, #8 necrosis1193, #11 EndTheRapture51, #15 K'Nuckles, #25 Ichikurosaki )
#16 – XCOM: Enemy Unknown (2012) – 27pts
PC, PS3, Xbox 360, Android, iOS
by Firaxis Games
XCOM: Enemy Unknown will place you in control of a secret paramilitary organization called XCOM. As the XCOM commander, you will defend against a terrifying global alien invasion by managing resources, advancing technologies, and overseeing combat strategies and individual unit tactics.
The original XCOM is widely regarded as one of the best games ever made and has now been re-imagined by the strategy experts at Firaxis Games. XCOM: Enemy Unknown will expand on that legacy with an entirely new invasion story, enemies and technologies to fight aliens and defend Earth.
You will control the fate of the human race through researching alien technologies, creating and managing a fully operational base, planning combat missions and controlling soldier movement in battle.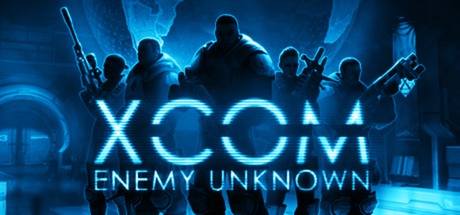 ( #4 muffinduck01, #14 Demon Wolf, #16 jakesmellspoo, #17 Trowzaa, #18 GLP_Arclite, #23 Cardbored)
Last edited by EndTheRapture51 at Feb 7, 2016,
#15 – Deus Ex: Human Revolution (2011) – 27pts
PC, PS3, Xbox 360
by Eidos Montreal
You play Adam Jensen, an ex-SWAT specialist who's been handpicked to oversee the defensive needs of one of America's most experimental biotechnology firms. Your job is to safeguard company secrets, but when a black ops team breaks in and kills the very scientists you were hired to protect, everything you thought you knew about your job changes.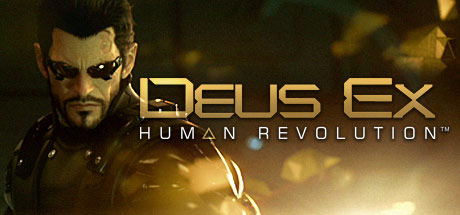 ( #9 EndTheRapture51, #9 necrosis1193, #15 homeless-john, #19 behind_you, #21 soundgarden1986, #23 GLP_Arclite)
#14 – Pokemon Red/Blue/Yellow (1996) – 28pts
GameBoy
by Game Freak
Your mission: Collect all 150 Pokémon, just like Ash, using your own Pokémon to capture others. Along the way, several skilled trainers, such as Gary, and many minor trainers will challenge you to Pokémon duels. To win the game, you must defeat them all.
( #1 matt bickerton, #5 Trowzaa, #15 Momentosis,#17 Victory2134, #20 K'Nuckles )
#13 – FINAL FANTASY IX (2000) – 29pts
PS1, PSN, PC, Android, iOS
by Square
Brahne, the evil Queen of Alexandria, is using highly advanced magical weapons to terrorise neighbouring kingdoms. Players follow a group of bandits, knights and magicians as they try to foil her plans. The heroes quickly learn that her wicked doings are part of a much larger plot, and as they progress, they learn about the sinister motives of a powerful sorcerer named Kuja.
( #1 steve_muse, #2 K'Nuckles, #4 Ichikurosaki, #4 Demon Wolf )
#12 – Fallout 3 (2008) – 29pts
PC, PS3, Xbox 360
by Bethesda Game Studios
Vault-Tec engineers have worked around the clock on an interactive reproduction of Wasteland life for you to enjoy from the comfort of your own vault. Included is an expansive world, unique combat, shockingly realistic visuals, tons of player choice, and an incredible cast of dynamic characters. Every minute is a fight for survival against the terrors of the outside world — radiation, Super Mutants, and hostile mutated creatures. From Vault-Tec, America's First Choice in Post Nuclear Simulation.*
( #1 Trowzaa, #4 institutions, #4 WantsLesPaul, #19 homeless-john, #24 WCPhils )
#11 – Dark Souls (2011) – 29pts
PC, PS3, Xbox 360
by FromSoftware
Dark Souls is the new action role-playing game from the developers who brought you Demon's Souls, FromSoftware. Dark Souls will have many familiar features: A dark fantasy universe, tense dungeon crawling, fearsome enemy encounters and unique online interactions. Dark Souls is a spiritual successor to Demon's, not a sequel. Prepare for a new, despair-inducing world, with a vast, fully-explorable horizon and vertically-oriented landforms. Prepare for a new, mysterious story, centered around the the world of Lodran, but most of all, prepare to die. You will face countless murderous traps, countless darkly grotesque mobs and several gargantuan, supremely powerful demons and dragons bosses. You must learn from death to persist through this unforgiving world.
And you aren't alone. Dark Souls allows the spirits of other players to show up in your world, so you can learn from their deaths and they can learn from yours. You can also summon players into your world to co-op adventure, or invade other's worlds to PVP battle. New to Dark Souls are Bonfires, which serve as check points as you fight your way through this epic adventure. While rested at Bonfires, your health and magic replenish but at a cost, all mobs respawn. Beware: There is no place in Dark Souls that is truly safe. With days of game play and an even more punishing difficulty level, Dark Souls will be the most deeply challenging game you play this year. Can you live through a million deaths and earn your legacy?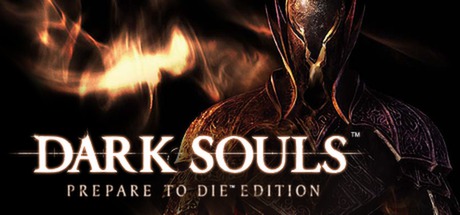 ( #1 stratkat, #5 WantsLesPaul, #6 ElMaco, #10 GLP_Arclite, #13 institutions, #20 behind_you )
Last edited by EndTheRapture51 at Feb 6, 2016,
#10 – Shadow of the Colossus (2005) – 31pts
PS2, PS3
by Team Ico
Tales speak of an ancient land where creatures the size of mountains roam the majestic landscape. Bound to the land, these creatures hold a key to a mystical power of revival--a power you must obtain to waken a loved one.
Shadow of the Colossus is a majestic journey through ancient lands to seek out and destroy gigantic mythical beasts. With your trusty horse at your side, explore the spacious lands and unearth each Colossi. Armed with your wits, a sword, and a bow, use cunning and strategy to topple each behemoth.
From the original developers of the critically acclaimed ICO, comes a masterpiece of an adventure.
( #1 homeless-john, #1 jakesmellspoo, #3 Cardbored, #18 Victory2134, #19 Momentosis )
#9 – The Elder Scrolls V: Skyrim (2011) – 31pts
PC, PS3, Xbox 360
by Bethesda Game Studios
The next installment in the critically acclaimed Elder Scrolls series is finally here:*The Elder Scrolls V: Skyrim.
Skyrim is the homeland of the Nords, a fierce and proud warrior people who are used to the bitter cold and mountainous terrain that mark the lands of Skyrim. Wracked by civil war, and threatened by the return of the legendary dragons, Skyrim faces its darkest hour. You must make sense of this maelstrom, explore the frozen tundra and bring hope to the people.
The Elder Scrolls told of their return. The Empire of Tamriel is on the edge. The High King of Skyrim has been murdered. Alliances form as claims to the throne are made. In the midst of this conflict, a far more dangerous, ancient evil is awakened. Dragons, long lost to the passages of the Elder Scrolls, have returned to Tamriel.
The future of Skyrim, even the Empire itself, hangs in the balance as they wait for the prophesized Dragonborn to come; a hero born with the power of The Voice, and the only one who can stand amongst the dragons.
( #1 ElMaco, #9 steve_muse, #11 RAB11, #14 EndTheRapture51, #17 WCPhils, #21 AnAngrySquirrel )
#8 – Portal 2 (2011) – 31pts
PC, Mac, PS3, Xbox 360
by Valve Corporation
Portal 2 draws from the award-winning formula of innovative gameplay, story, and music that earned the original Portal over 70 industry accolades and created a cult following.*
The single-player portion of Portal 2 introduces a cast of dynamic new characters, a host of fresh puzzle elements, and a much larger set of devious test chambers. Players will explore never-before-seen areas of the Aperture Science Labs and be reunited with GLaDOS, the occasionally murderous computer companion who guided them through the original game.*
The game's two-player cooperative mode features its own entirely separate campaign with a unique story, test chambers, and two new player characters. This new mode forces players to reconsider everything they thought they knew about portals. Success will require them to not just act cooperatively, but to think cooperatively.*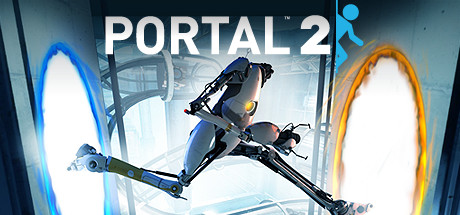 ( #8 institutions, #9 muffinduck01, #13 jakesmellspoo, #17 K'Nuckles, #18 Gaz_m2k5, #22 WCPhils, #24 RAB11, )
#7 – Mass Effect 2 (2010) – 32pts
PC, PS3, Xbox 360
by Bioware
Recruit. Explore. Control. Two years after Commander Shepard repelled invading Reapers bent on the destruction of organic life, a mysterious new enemy has emerged. On the fringes of known space, something is silently abducting entire human colonies.
( #4 AnAngrySquirrel, #5 GLP_Arclite, #6 WantsLesPaul, #9 Demon Wolf, #10 necrosis1193 )
#6 – FINAL FANTASY VII (1997) – 32pts
PS1, PSN, PC, iOS
by Square
In Midgar, a city controlled by the mega-conglomerate Shinra Inc., the No. 1 Mako Reactor has been blown up by a rebel group, AVALANCHE.
AVALANCHE was secretly formed to wage a rebellion against Shinra Inc., an organisation which is absorbing Mako energy, destroying the natural resources of the planet. Cloud, a former member of Shinra's elite combat force, SOLDIER, was involved with the bombing of the Mako Reactor.
Can Clod and AVALANCHE protect the planet from the huge, formidable enemy, Shinra Inc.?*
( #2 steve_muse, #7 Momentosis, #8 K'Nuckles, #12 Demon Wolf, #12 AnAngrySquirrel, #21 necrosis1193 )
Last edited by EndTheRapture51 at Feb 6, 2016,
#5 – Dragon Age: Origins (2009) – 35pts
PC, PS3, Xbox 360
by Bioware Edmonton
You are a Grey Warden, one of the last of a legendary order of guardians. With the return of an ancient foe and the kingdom engulfed in civil war, you have been chosen by fate to unite the shattered lands and slay the archdemon once and for all.
( #2 Gaz)m2k5, #2 Demon Wolf, #3 EndTheRapture51, #9 GLP_Arclite, #14 K'Nuckles, #22 Trowzaa )
#4 – Tales of Symphonia (2003) – 36pts
Gamecube, PS2, PS3, PC
by Namco Tales Studio
In the world of Sylvarant the land is dying due to a steady loss of Mana, the energy source that is needed for both magic and life itself. As crops begin to wither and hardship sets in, the people turn their hopes to the Chosen, who can reverse the ills of the world by completing the Journey of World Regeneration. Lloyd Irving and his friends must find a way to help the Chosen awake the Summon Spirits, but they'll soon discover the fate of a second world is tightly linked to their actions...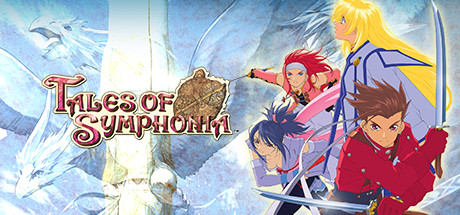 ( #1 institutions, #1 Demon Wolf, #2 Ichikurosaki, #4 necrosis1193, #10 Momentosis, )
#3 – Grand Theft Auto V (2013) – 36pts
PC, PS3, PS4, Xbox 360, Xbox One
by Rockstar North
When a young street hustler, a retired bank robber and a terrifying psychopath find themselves entangled with some of the most frightening and deranged elements of the criminal underworld, the U.S. government and the entertainment industry, they must pull off a series of dangerous heists to survive in a ruthless city in which they can trust nobody, least of all each other.
( #3 WCPhils, #3 Stratkat, #4 Trowzaa, #4 RAB11, #18 matt bickerton, #18 Cardbored, )
#2 – FINAL FANTASY X (2001) – 39pts
PS2, PS3, PS Vita
by Square Soft
FINAL FANTASY X tells the story of Tidus, a star blitzball player who journeys with a young and beautiful summoner named Yuna on her quest to save the world of Spira from an endless cycle of destruction wrought by the colossal menace known as "Sin".
( #4 GLP_Arclite, #4 Gaz_m2k2, #5 K'Nuckles, #5 steve_muse, #7 AnAngrySquirrel, #12 Victory2134, )
#1 – The Legend of Zelda: The Wind Waker (2002) – 61pts
Gamecube, Wii U
by Nintendo
The Wind Waker follows in the footsteps of Ocarina of Time and Majora's Mask, set on a group of islands in a vast seat he player controls Link, as he struggles against the evil king, Ganondorf, for control of a sacred relic known as the Triforce.
( #1 necrosis 1193, #5 Cardbored, #6 EndTheRapture51, #8 jakesmellspoo, #9 Momentosis, #11 WCPhils, #13 WantsLesPaul, #14 AnAngrySquirrel, #15 institutions, #16 Demon Wolf, #16 muffinduck01, )
Last edited by EndTheRapture51 at Feb 6, 2016,
Honorable Mentions
The Honorable Mentions sections is a list of 5 games which just missed out on the top 25 but were voted for by a bunch of people so might as well mention them innit.
Mass Effect (2008)
Xbox 360, PC, PS3
by Bioware
As Commander Shepard, you lead an elite squad on a heroic, action-packed adventure throughout the galaxy.
Discover the imminent danger from an ancient threat and battle the traitorous Saren and his deadly army to save civilization. The fate of all life depends on your actions!*
( #10 EndTheRapture51, #14 necrosis1193, #19 institutions, #22 GLP_Arclite, #22 steve_muse )
Super Smash Bros Melee (2001)
Gamecube
by Nintendo
Normally, Nintendo contract players like Mario, Pikachu, Link, Donkey Kong, Bowser and Kirby are generally happy and well-mannered, but in*Smash Bros. Melee*the pleasantries get thrown out and the gloves (except for Mario's) come off. This update of the N64 favourite has these and other video game icons in furious, yet utterly absurd fisticuffs that usually make for a smashing good time. Just make sure you have at least one human opponent to pound on.
( #6 WCPhils, #7 RAB11, #13 matt bickerton, #18 necrosis1193 )
Metal Gear Solid 3: Snake Eater (2004)
PS2
by Konami Computer Entertainment Japan
In the struggle to achieve world peace and world dominance in the Cold War period, rivaling governments are secretly developing weapons technology that could threaten the future existence of life. Destined to be the first, a race ensues to become the ultimate nation. A special elite tactical soldier is summoned to penetrate deep in the heart of enemy territory and obtain Intel about "Metal Gear", a prototype weapon with nuclear capabilities. This is your mission and you must infiltrate alone. As "Naked Snake," you must outsmart enemies with camouflage, close-quarters combat, stalking, interrogating, climbing, hunting and treating injuries in this critical chapter of the Metal Gear saga.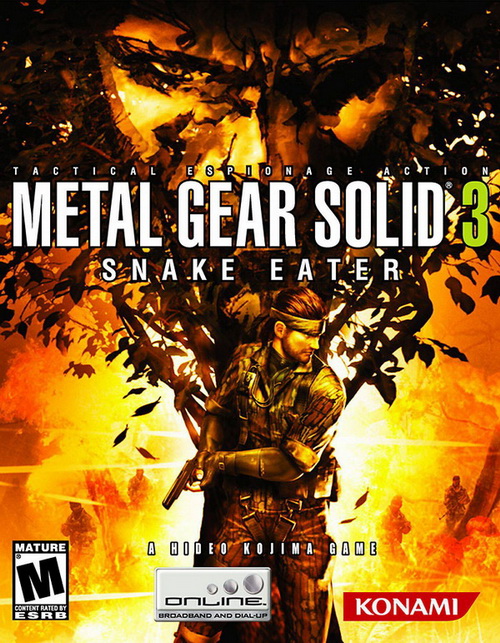 ( #6 Demon Wolf, #7 WantsLesPaul, #15 EndTheRapture51, #21 homeless-john )
Star Wars Knights of the Old Republic (2003)
PC, Xbox
by Bioware
It is four thousand years before the Galactic Empire and hundreds of Jedi Knights have fallen in battle against the ruthless Sith. You are the last hope of the Jedi Order. Can you master the awesome power of the Force on your quest to save the Republic? Or will you fall to the lure of the dark side? Hero or villain, saviour or conqueror... you alone will determine the destiny of the entire galaxy!*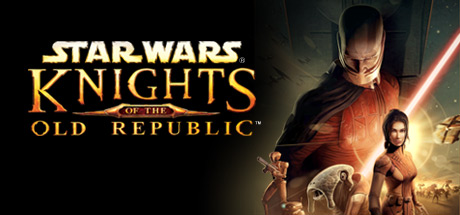 ( #12 necrosis1193, #16 Trowzaa, #20 EndTheRapture51, #25 Momentosis, )
NieR (2010)
PS3
by Cavia
Nothing is as it seems as players are kept guessing from beginning to end by elaborate plotlines and cliff-hangers that reveal a complex reality hidden behind the illusion. Jump into the title role of the unyielding Nier as he begins his desperate quest to discover a cure for his daughter, Yonah, who is stricken with the deadly Black Scrawl disease.* Armed with a powerful set of magical abilities as well as mighty swords and armor, Nier will do battle alongside a set of formidable allies against waves of dark enemies and giant bosses to discover the truth about the disease, his daughter…and himself.
( #1 Ichikurosaki, #5 behind_you, #5 Demon Wolf )
Last edited by EndTheRapture51 at Feb 6, 2016,
Wow, melee missed?

times are changing, gaming thread

Join date: Feb 2009
60

IQ
Yeah, we really dodged a bullet there.

Also, before I get caught up in judging poeple harshly, I'd like to say that I really appreciate the effort you've put into this, Rapture. I also appreciate that you recognise MGS3.

Join date: Apr 2010
162

IQ
wow nier only made honourable mentions

thread sucks uninstall please
Last edited by behind_you at Feb 6, 2016,
I want to play Nier but I don't have my PS3 currently also it seems bloody impossible to get ahold of
thank u john


Join date: Feb 2009
164

IQ
mgs3 missed the list


Join date: Oct 2009
150

IQ
oooh game thread is jelly


na na nana na
oooh game thread is jelly


na na nana na
Maybe you could look for some games to play in the list

Either way it's more so the game thread is disorganised
Like 5 games came out in 2015 but we couldn't organise a GOTY vote
Ikr, what's next? Top 25 MLP ponies?
Maybe you could look for some games to play in the list

Either way it's more so the game thread is disorganised

Like 5 games came out in 2015 but we couldn't organise a GOTY vote
hey, DW is gonna post that 2012 GOTY list any day now!

Join date: Feb 2009
61

IQ
Fuck I forgot to put KOTOR on my list.

Join date: Oct 2009
150

IQ
Maybe you could look for some games to play in the list

Either way it's more so the game thread is disorganised

Like 5 games came out in 2015 but we couldn't organise a GOTY vote
Y'all need a Seventh. You can't have ours.
And yeah I might play these if I have the money and time. It's a pretty good idea and I don't know why you guys have never done it before.
Ikr, what's next? Top 25 MLP ponies?
'The Anime Thread's Top 50 Sexually-Explicit Underage Cartoons"
TWEWY surprise #1 you heard it here first
Phils did it before but it was deep in the bowels of the thread.
TWEWY surprise #1 you heard it here first

The polls seems pretty wrapped up shall I just stop them and post the first 5?
First 3 games are up

ETR I'm sorry people called you a mad TW3 ho

Actually wait we don't know the rest of the list isnt TW3 yet

nvm
Not many of us have played The Witcher 3 so you can't expect a lot unless we all put it at no 1. But mark my words it could be top 10 once the rest of the thread get around to playing it


Join date: Apr 2010
162

IQ
waiting for etr to finish posting the list
Can't post until we get a clear winner of Dark Souls II vs Ocarina of Time it will define the list in all honestly
im just sad it didnt win so i couldnt use this terrible image i spent forever putting together
the suspense of the wait is good tho

Join date: Dec 2010
130

IQ
Genuinely not sure if Ive beaten 25 games lmao
Next 2 are up

ichi I love that image so much I saved it
Well obvs Dark Souls wins that just post it already

EDIT: My life is a lie
telltale release schedule is real
It's not a telltale release schedule because the things being released are games

So Ocarina is not top 10 that's #SHOCKING let's talk about how not-generic our list is
some of the best games ever made are already revealed or not on the list at all its p generic real talk

Join date: Dec 2010
130

IQ
Its a shame majoras mask takes up the entire top fourteen tho
Until I see the #sleeperhit Operation Winback in the top 5 spots this is generic as shit m8