NBD short scale content
OK I am a guitar player but I do all my own recording so I need a bass to make complete sounding recordings. My old bass a 99 Carvin Kitbass is having neck issues and the replacement here is less than a new neck for the carvin. (I did the finish my self in 99 so that could be part of the problem there)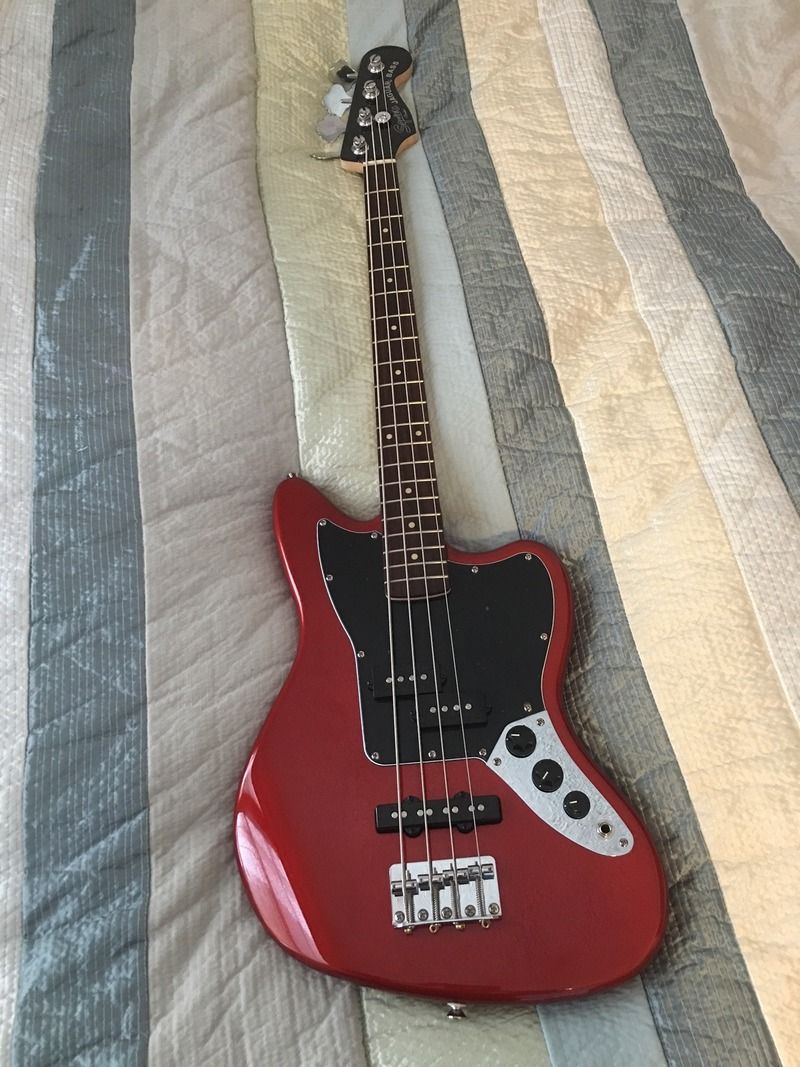 The new one is a Squier Jaguar Bass. 30 inch scale so is more guitar player friendly than a 34 inch scale and it still sounds big. The output on it is a bit lower than most of the other basses I tried but it sounded better than most I tried too. the P bass pickup has a great growl to it and the J bass pickup adds a bit of slice to it when needed. The fit and finish is quite good there is a touch of slop in the tuning gears but they work for now overall can't complain when it set me back only 180$ new. Here is a produced track I made with the bass.
https://soundcloud.com/dresden-conspiracy/deep-freeze
sweet

nice bass, but do you know there is a bass guitar section. i'm sure the mod will move it over..

CAR is a nice color.
Join date: Apr 2002
4,825

IQ
Happy NBD!
I've only ever played one short-scale bass, and it still sounded deep enough that it's really making me consider checking out one of those Squier Bass VI reissues. There's a video of Rob Chapman and The Captain playing one (along with the Fender Custom Shop version) and they sound magnificent!
Checking out your sound clip, too. Sounds great! +1 follow from me.

Thanks guys. I like CAR with the black pickguard I have a Strat in that color it looked weak with the white pickguard so I got a black pearl one now it looks great. I probably should have put it in the bass section but I am a guitar player it is an instrument for augmenting my guitar playing. I was considering getting a bass 6 but I have an unreasonable fear of floating trems.