Luna Fauna Eclipse: buy it?

Join date: Apr 2016
20

IQ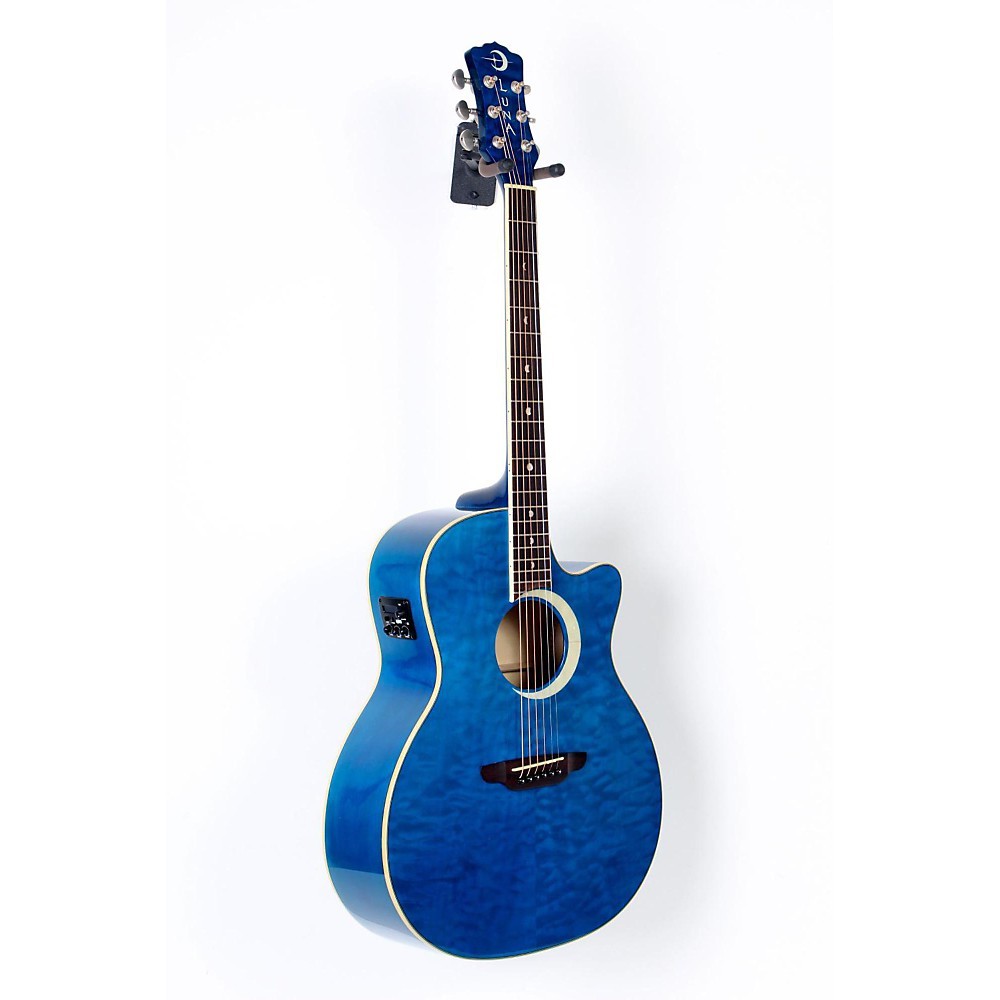 at less than $220, is this a good acoustic/electric guitar?
For those that don't know; it has a built-in preamp and a feedback cancelation thingamajig.
Worth?

Join date: Sep 2011
40

IQ
Well, I'd buy one of these"

Yamaha FGX-700
Epiphone "Hummingbird Pro"
Epiphone "Dove Pro"
Seagull S-6
Possibly Fender Tim Armstrong "Hellcat" or CD-100

Before I'd buy any Luna. I'll say that Luna is pretty, but I think that's the point of it.

AFAIK, nobody here would go out of their way to recommend any Luna guitar.

If you plan on plugging into a decent amp, and maybe adding some reverb, chorus, delay, or any combination of the foregoing along with fresh strings, you could likely get it to sound decent. But dry, not so much.

As for the feedback control "thingy", in a high volume setting, you'd still have to jamb a plug in the sound hole or listen to the howl.
Last edited by Captaincranky at Apr 13, 2016,
Like CC says, it isn't one of the makes that has got any attention on this,or any of the forums I frequent. I would add Recording King and Blueridge to his list.

It looks to have a laminated maple top, so could be a bit of a clunker. I'm not strongly against laminated tops, but you have to trust your ears, and I would not have high expectations for that one.