NGD. More ESP!
After seeing a few ESP threads here and on other forums the GAS for another one finally pushed me to buy another. I found this Horzion for 700$ and couldn't pass it up. Without further to do here's the pics.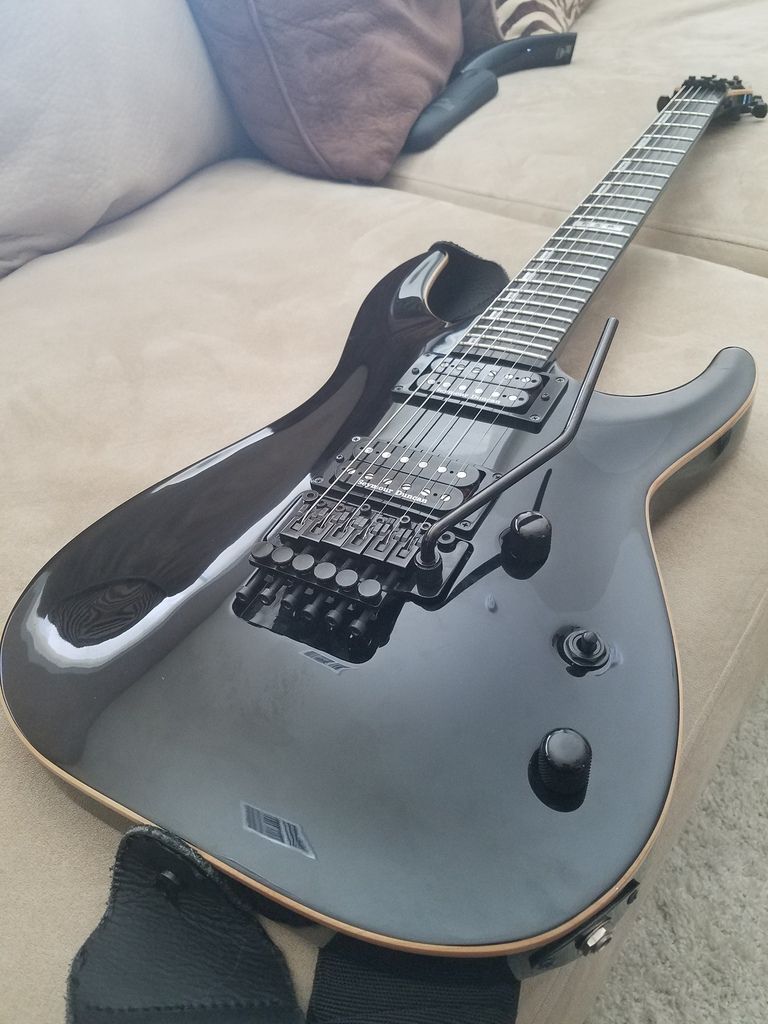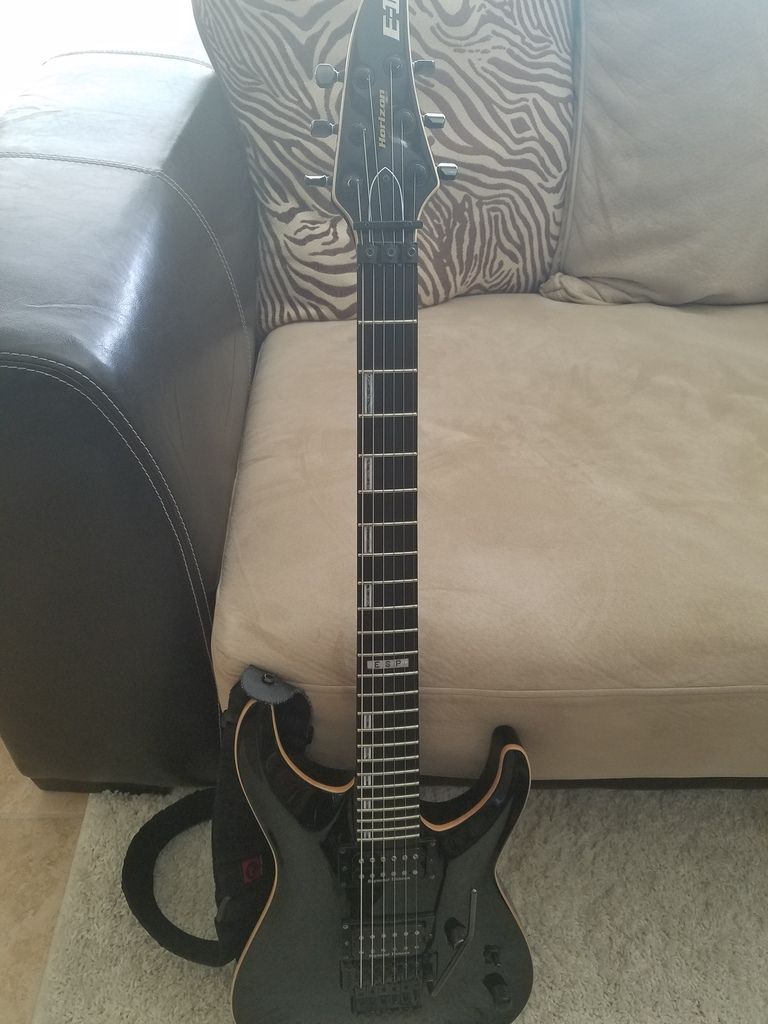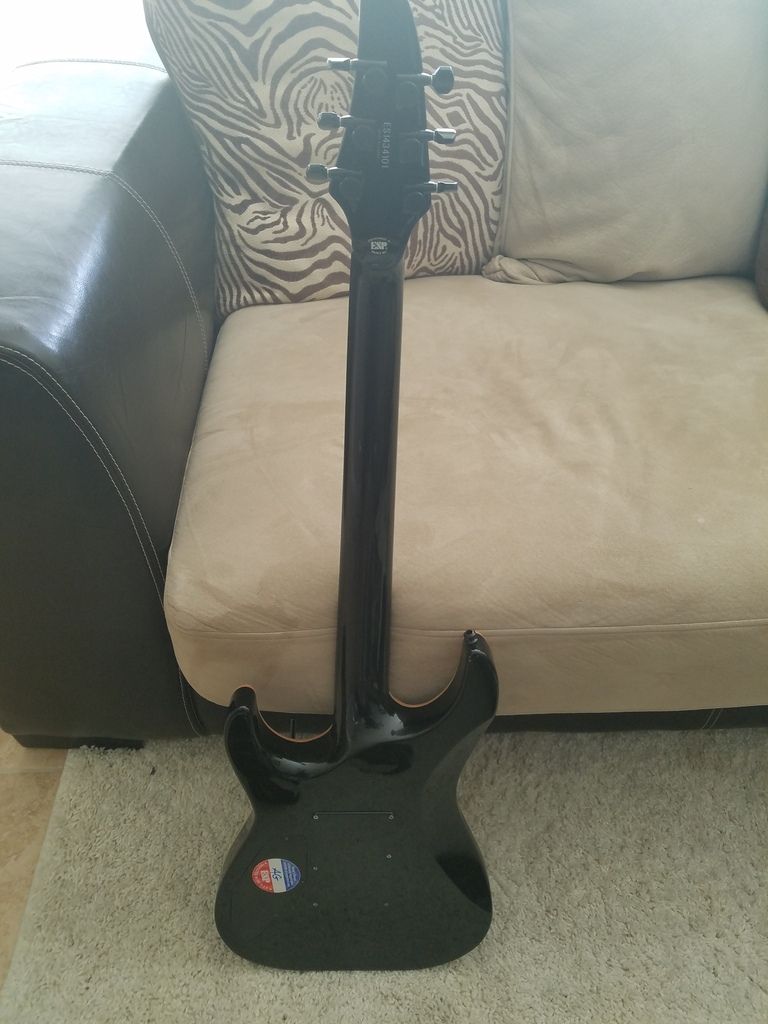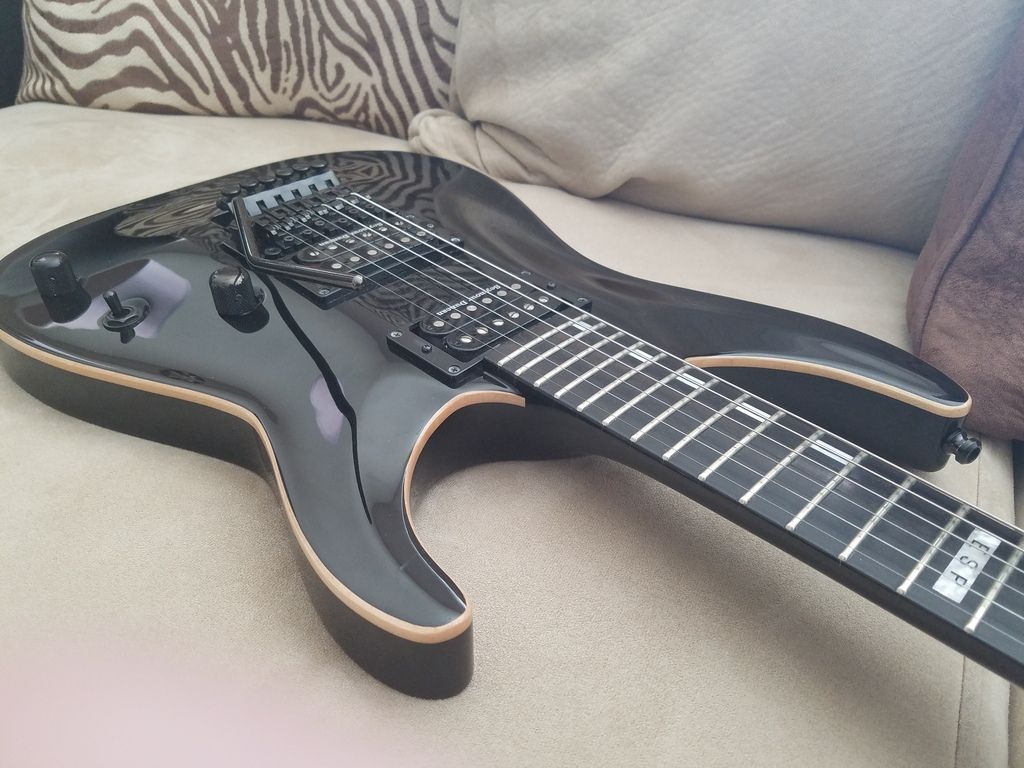 And finally an obligatory ESP family pic!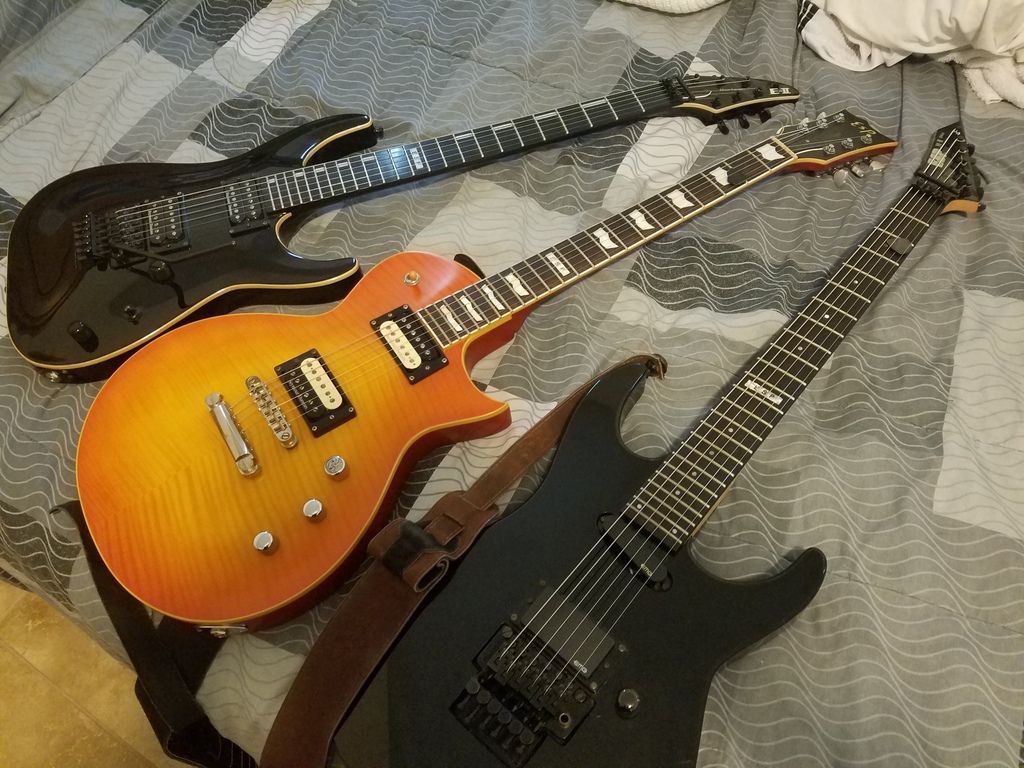 The guitar was practically brand new when I got it and just needed a quick set up for the floyd. The guitar it's self plays like an ESP should (effortlessly). This guitar more than holds its own against my older standard series ESPs. Sound wise it's a very versatile guitar and the Duncan Custom 5 might be one of my new favorite duncans considering how many tones I was able to pull off with it. It handled high gain metal and I was able to get a nice blues and jazz tone with just the controls on the guitar. Once I spend more time with it I'll add more and compare it to my other ESPs.
Edit: Forgot to include specs.
Body: Mahogany with maple top
Neck: 3pc Maple
FB: Ebony
Pups: Custom5/Jazz
Bridge: OFR
Tuners: Gotoh Magnum locking
Neck heel: Set thru
Last edited by ltdguy27 at Jul 18, 2016,

Join date: Apr 2010
1,720

IQ
nice guitar (and family shot)!

I want one now lol.
HNGD!

Congrats and Rock On

$700 for that!? Did you wear a mask when you robbed them? Good score.
sweet


Join date: Feb 2010
350

IQ
oooooh shiny! HNGD