Ibanez AEL20E Acoustic w/Fishman SST preamp, Sonicore pickup
Hello UG!
Up for sale is my Ibanez Acoustic guitar in a beautiful blue flamed maple top color. Fishman Sonicore pickup and SST preamp with on-board tuner. Great sounding and playing guitar on and off the amp. Includes a 3-band EQ with phase switch. I don't play much acoustic anymore and I'm moving so I'm looking to lighten my collection. Great condition, recently restrung. Some light scratches on the back and typical light pick scratches on the front which are only noticeable in certain light, overall in great condition. Will include a strap.
I'm located in Idaho. I've been a long time UG user but never had an account or sold anything on here. Please feel free to touch base with me if interested or if you have any questions. Price is $220 plus shipping. I can be reach by phone at 540-333-0006 also. Thanks for looking!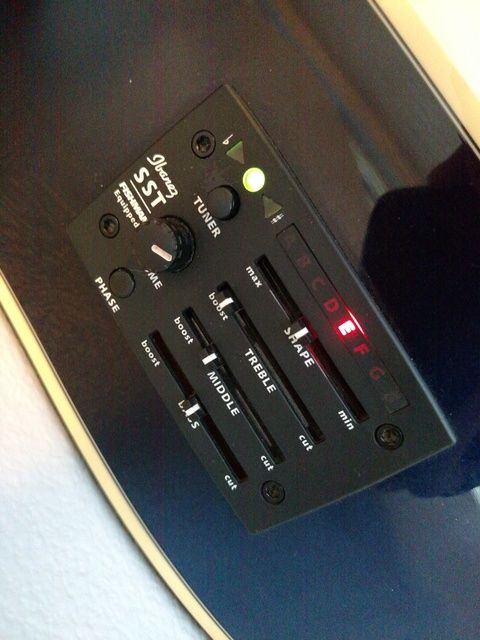 Last edited by Boostpyro91 at Jul 23, 2016,
Bump! I'm open to offers as well!
Price drop to $200!!!
Last edited by Boostpyro91 at Jul 31, 2016,