What is your 'Fish-out-of-water' Story?
I had somehow managed to get accepted onto an A Level Graphics course. I shouldn't have been there. Because Graphics was an art course, I should have achieved at least a C @ GCSE Art. Well... I never even did art at GCSE level. When I did art in classes pre-GCSE I was always the lost cause too. Its something i've always wanted to be able to do yet no matter what I try I can't produce anything of even a smidge of quality.
Anyways, there I am in this A LEVEL Art/Graphics class. I was aware everyone else had earned their spot on the course, I tried not to let it get to me. I thought that i'd be safe because most of the course would have been on computer/CAD/Photoshops etc.
So... First day. Oh boy. We're handed A3 pieces of paper (at that point I didn't even know there was names for different sizes of paper). We were expected to have our own equipment. I take out a pencil. On the table is a scenario we have to draw. Just a bunch of shit like a skateboard with an apple on it or whatever. At this point I was already defeated and was waiting for the humiliation as I witness everyone else around me in the class drawing the scenario getting quick and great quality results.
The teacher walks across the room admiring everyones work, talking about some hipster arty shit about what
must
have influenced their work etc. as they do. He hovers over my monstrosity. He doesn't compliment it. He instead looks at my pencil that I am using and has a fucking fit. He flips out because i'm using a HB pencil or something. Apparently I should have been using some other different type of pencil. He also notices my shading technique when he sees my fingertips. I smudge the lead across the paper. Apparently this is not how you do it and he grabs my monstrosity to show to everyone else that what i'd done was not how to do it.
At this point I explain to him that I had no previous experience with art and drawing and that I thought the class would be computer orientated and that I would understand if he told me to get out of his class. I got sent to his higher up and was told that they don't know how I was allowed to be on the course and that they currently have enrolled too many students in the class already and that unless enough people drop out I will be removed, and that if I don't attend to a satisfactory level then I will also be removed.
If you're interested in how things went then read on here.
Enough people voluntarily dropped out and I had 100% attendance. Somehow I managed to bullshit my way through all interactions with the teachers (there were bloody three of them!) I don't feel like I learnt a thing about graphic design from the teachers other than from my own mistakes. For my final project piece I had to print out a logo for a company I had made. All of my work was made in Photoshop. Apparently PS is awful for logos because it doesn't vector, so all my work was pixelated. Anyways, at the end of the year I got back my results and it said I got an A with 100/100 marks. I was in disbelief. And rightly so as I received a letter days later saying they keyed in my results wrong and what I actually got was a C. I was still suspicious, but somehow I passed!
Here's some original art work.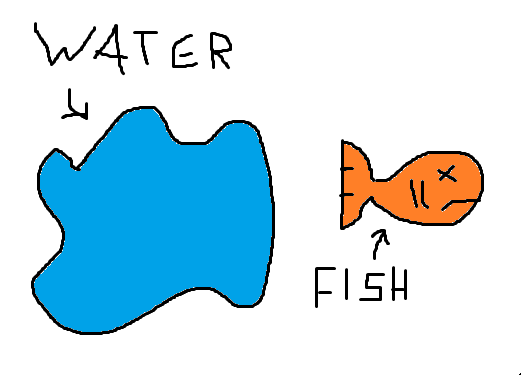 Shit... Forgot to sign it. Oh well.