Worship UNPLUGGED (Percussion Kit)
I was fortunate enough to get a great deal on a Cajon with some Add-ons.. anyways, i bought a bag and additional Cajon Add-ons to make it a complete UNPLUGGED kit.
Cajon Kit i bought came with the following:

+Meinl Headliner HCAJ3NT Cajon
+Kickport Cajonport (Silver Sand)
+Stagg DS04 Drum Stick Bag
+Meinl Cajon Pad (square rubber foam pad)
+LP Cajon (adjustable) Brush (black handle with red plastic brush)
+Meinl Cajon Bamboo (white handle with bundled bamboo sticks)
+Meinl Precision Cajon Brush (white handle with bundled black plastic sticks)
+Meinl Wood Clave (natural)
+Meinl Wood Side Snare (rubber wood with snare wire inside velcro to cajon side)
+Meinl Nino Egg Shaker (green, yellow and red)
ADD-ON:
+Gibraltar G3GCP Cajon Pedal
+Ahead Armor Deluxe Cajon Rucksack Bag
+LP Cajon Throne
+LP Soft Shake Shaker
+Rhythm Ring Shaker
+LP Finger-shot Shaker
+LP Foot Tambourine (2x)
+LP Castanet Small (high pitch) and Large (low pitch)
+LP One Handed Triangle
Also ordered:
Gibraltar Lightning Rod Telescoping Hi-Hat Stand GLRHH-SB
Gibraltar Quick Release Hi-Hat Drop Clutch
Zildjian New Beats hi-hat cymbal (pair)
Although, it already has snare wires in it. I can use my Pearl M1330 Piccolo Snare Drum w/ Pearl heavy duty Snare Stand.
Pictures: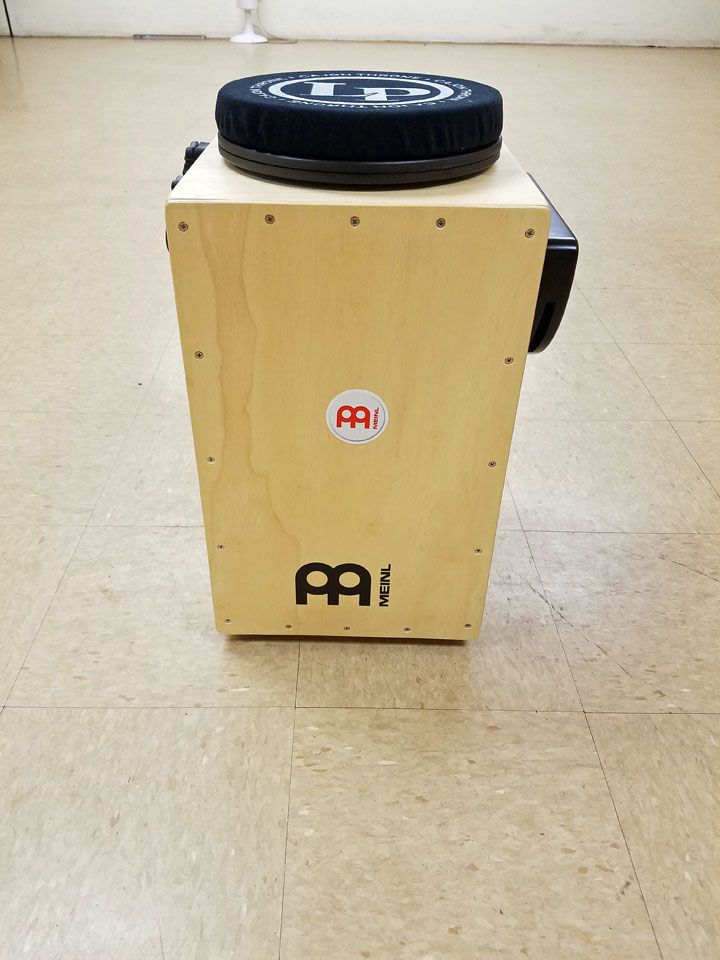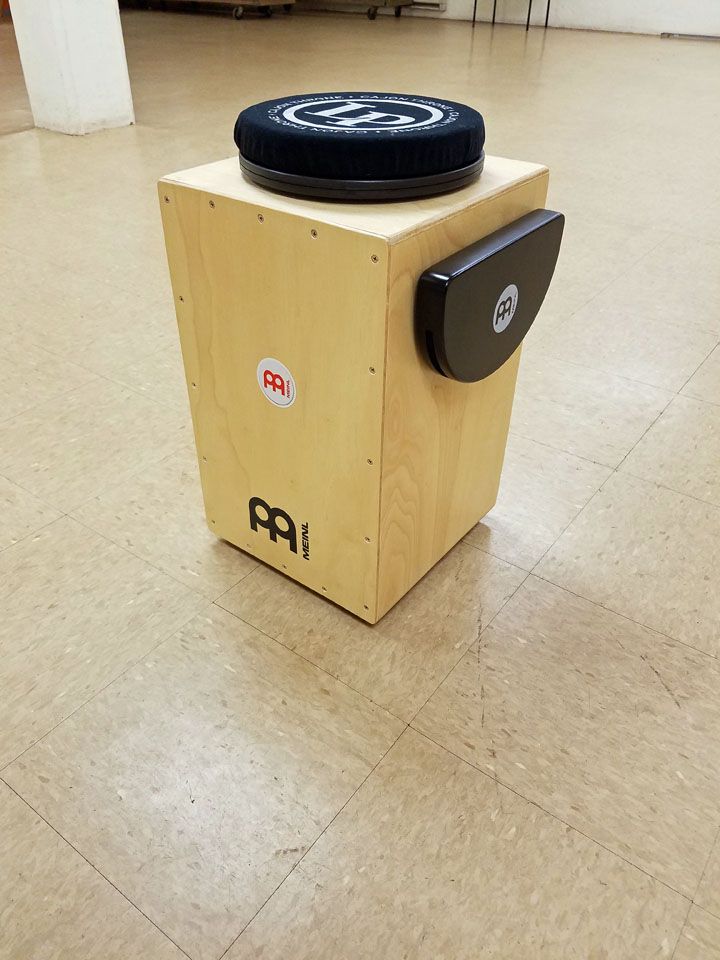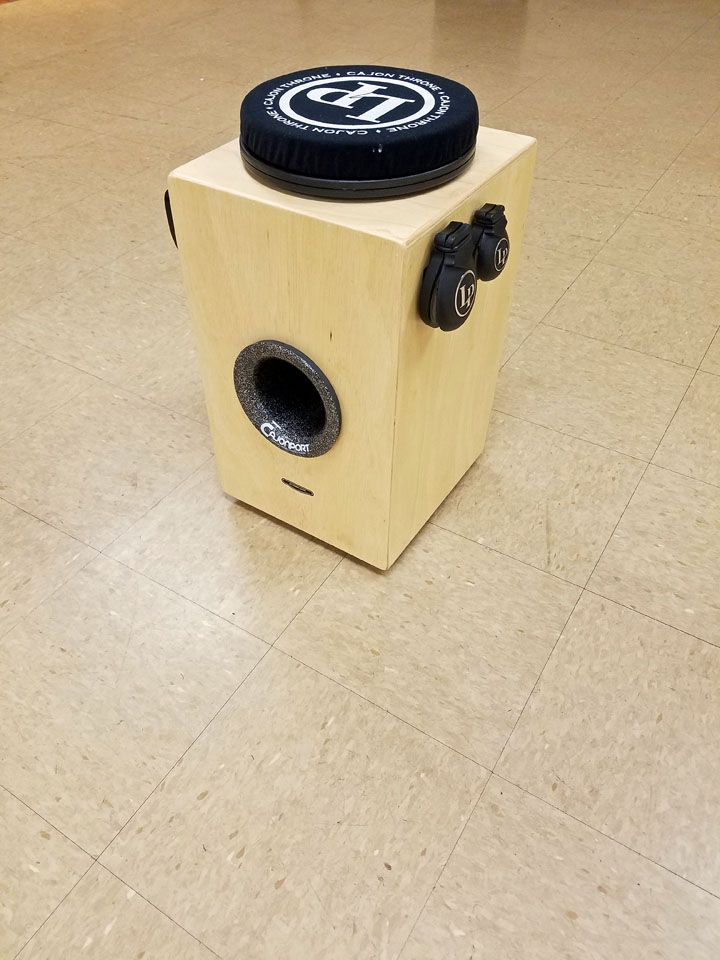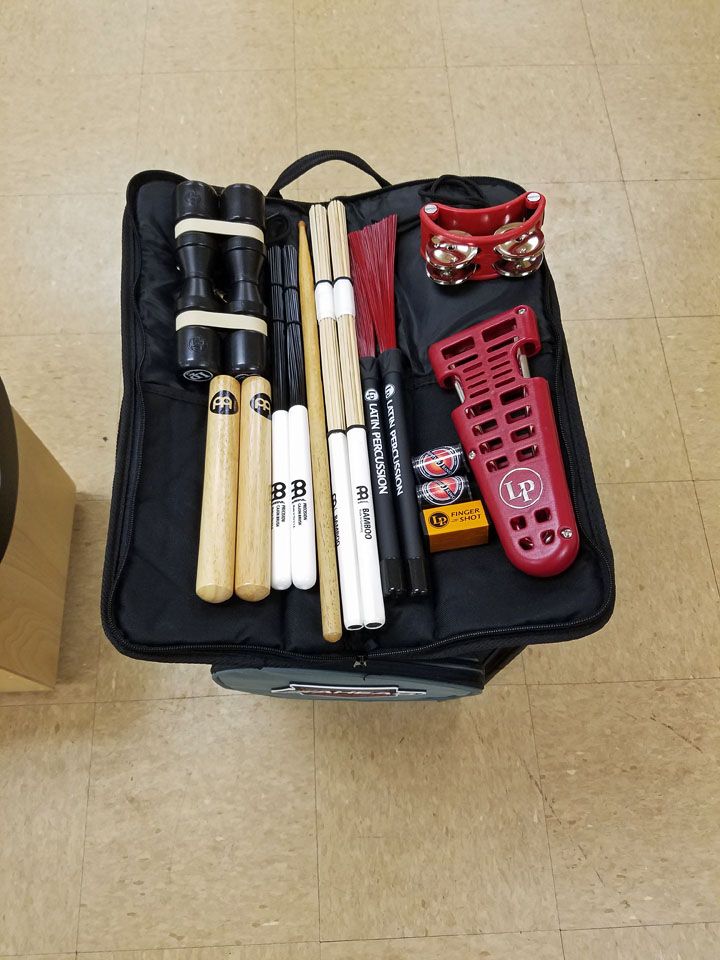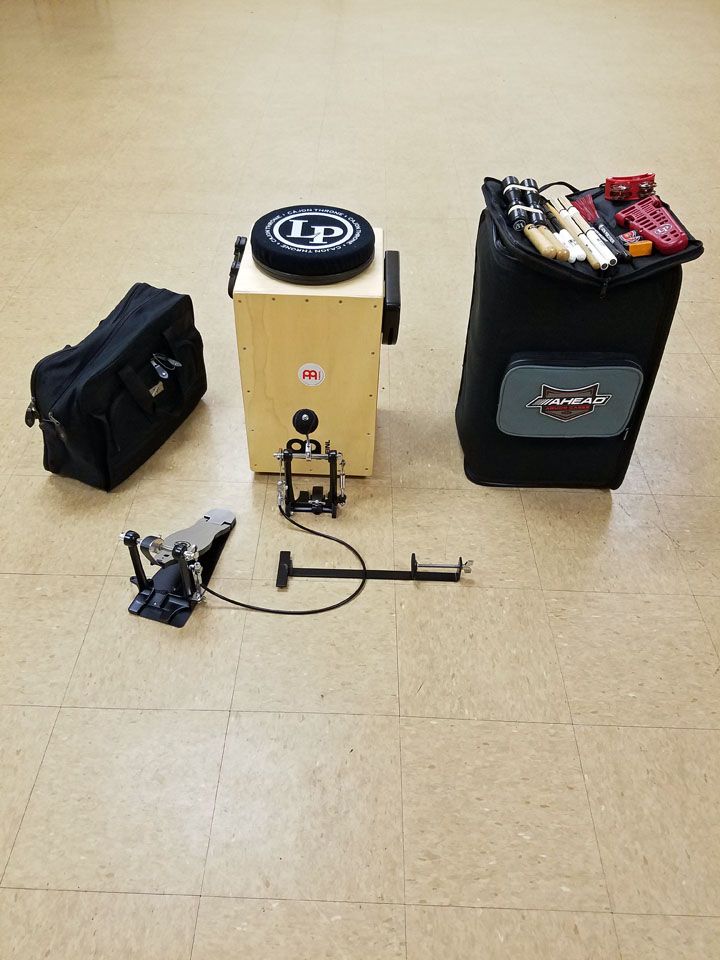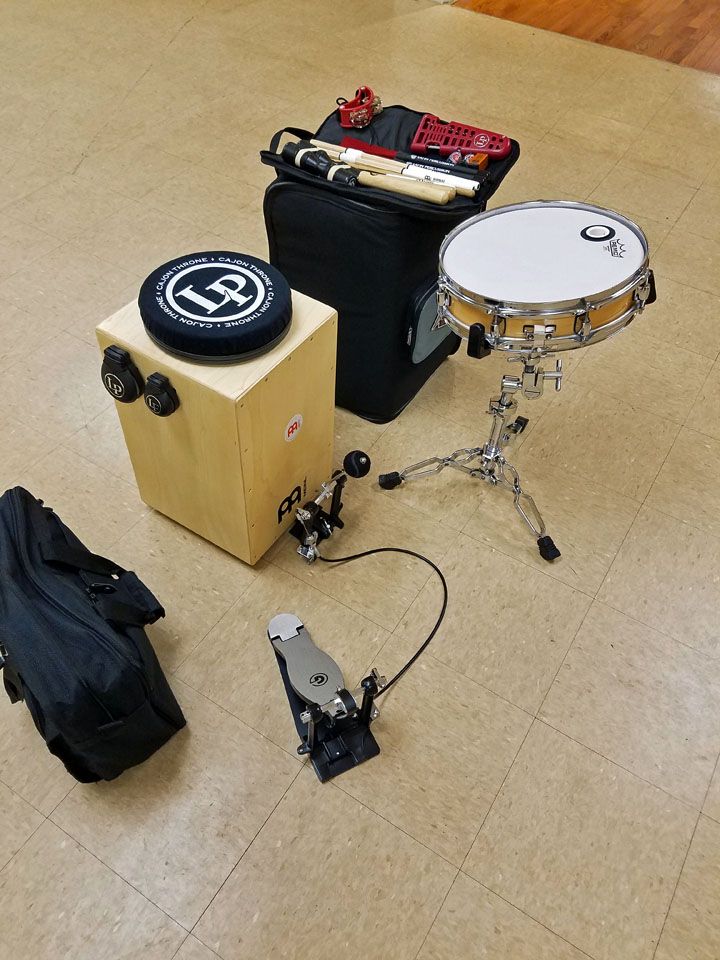 Last edited by psp742 at Sep 18, 2016,
I also own the following: (not sure if they will complement the unplugged sound)
+LP Aspire Bongos with Toca Bongo Stand
+LP Jam Blocks (orange piccolo, blue high, red medium, purple guiro low and double sambago bell orange n pink)
+LP1210 Granite Block with the LP stick
+LP Click Hi-Hat Tambourine, Nickel Plated Steel Jingles
+unbranded mountable 3 size Agogo bell
+Rhythmtech Moon Block with mountable Tambourine include DSM2 bracket, 5" cowbell black
+Rhythmtech Quad Mount (for the LP Jam Blocks)
+Treeworks Tre417 Thick Bar Chimes

Of course I haven't set them up at the same time.. I will try to do that and post some pictures.. the Jam Blocks and Granite Block do the same thing so having both set up would be mute..

Anyways, what else do you think I'm missing.. (besides common sense.. lol) Thanks for looking.
Last edited by psp742 at Sep 5, 2016,
ADDITIONAL:
+Gibraltar Lightning Rod Telescoping Hi-hat Stand GLRHH-SB
+Gibraltar Quick Release Hi Hat Drop Clutch SC-QRHHDC
+Zildjian New Beats Hi-hat Cymbal pair 80's
Pictures (or it didn't happen)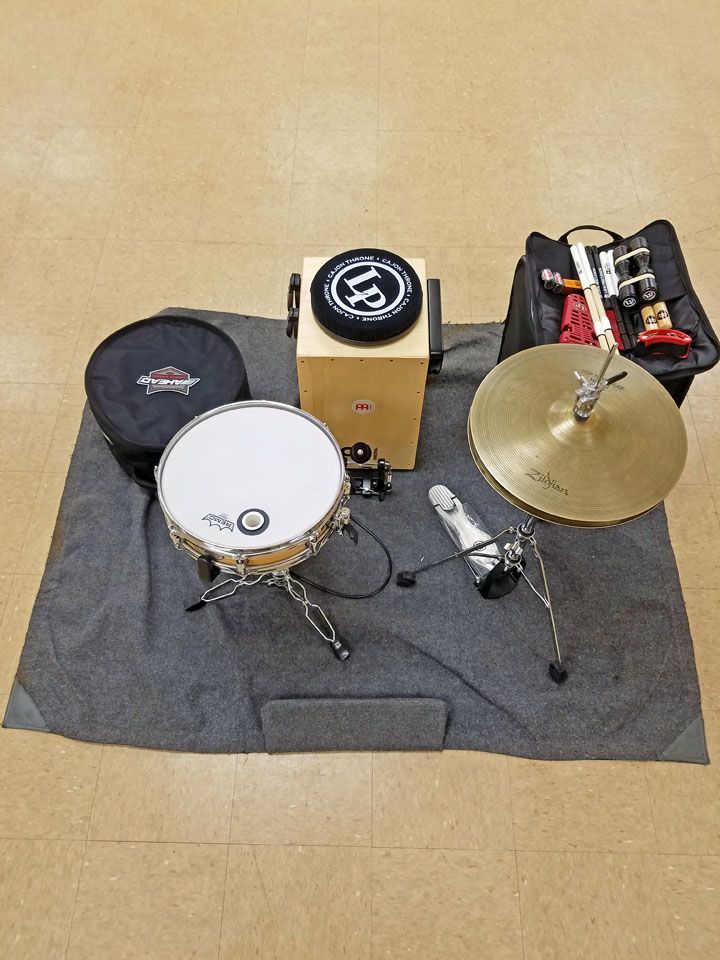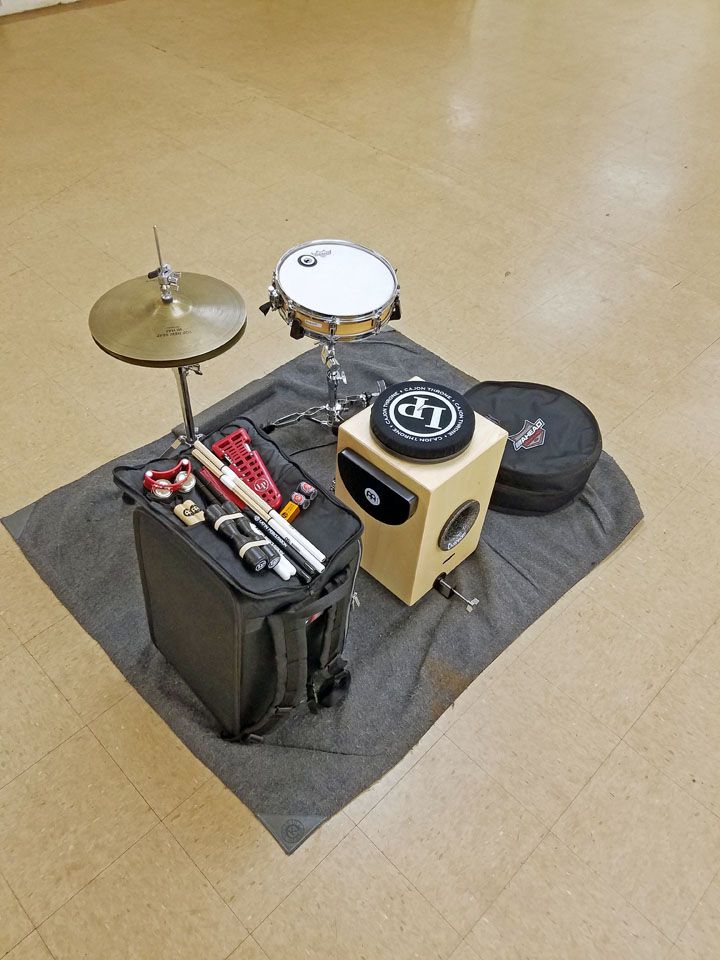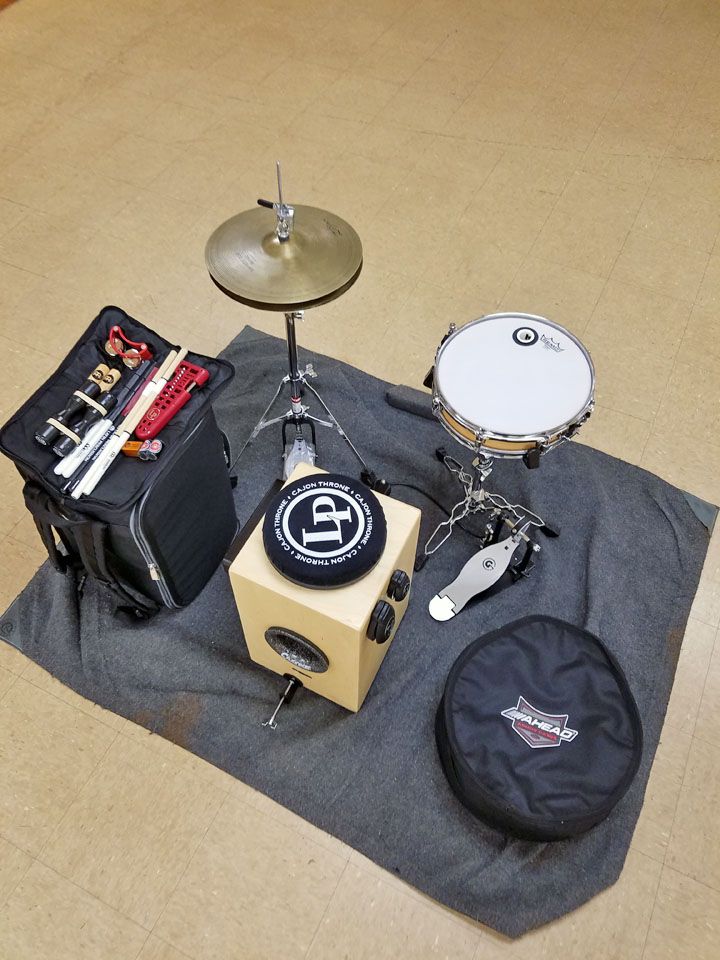 Thanks for looking... I think i am more than complete.
I finally received the last item that would make this Cajon kit complete.. The finger sleeve (may help prevent painful fingers)
Pictures:
I still haven't posted picture of the LP Aspire Bongo with Toca Stand.. maybe next time.
Jam Block Set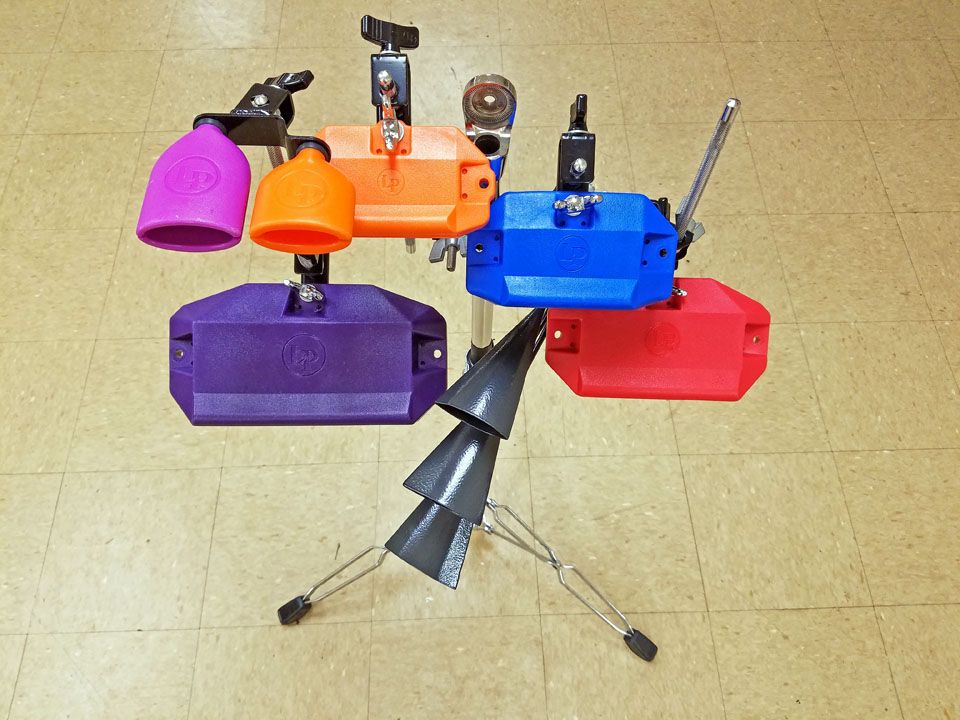 InComplete Unplugged Kit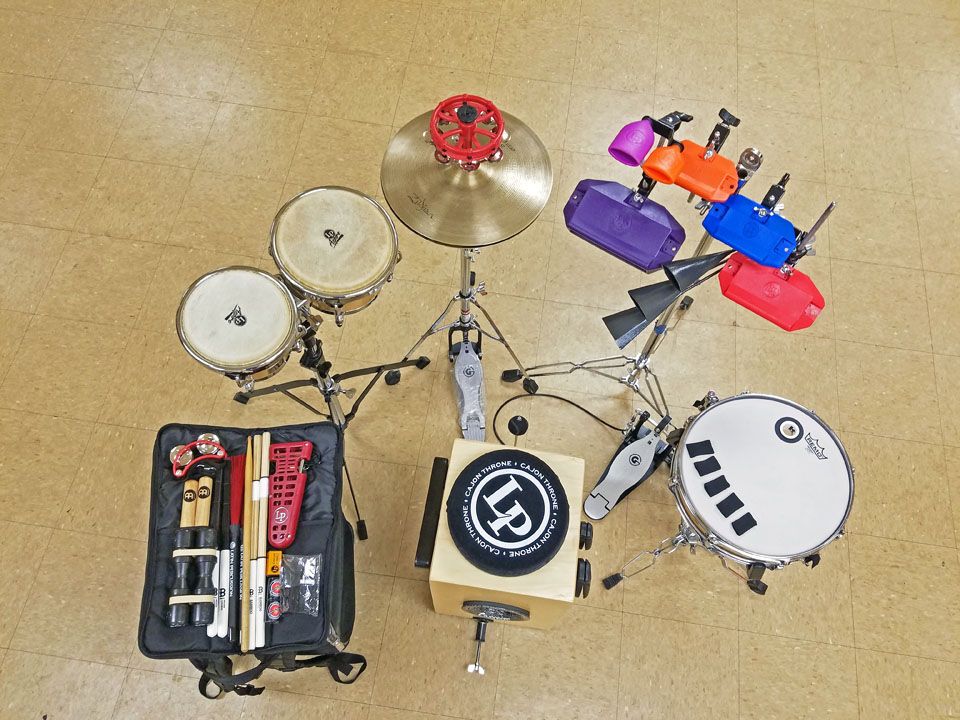 I didn't place the RhythmTech 5" Cowbell (instead of Tambourine) DST, and Gibraltar Chime Mount + Treeworks Tre147 (Thick bar single row).. Since it a good kit already
Last edited by psp742 at Mar 8, 2017,
Additional gear: Gibraltar SC-CBPM cowbell bass pedal mount (could always put the Rhythm tech tambourine) and Gibraltar Chime mount.

i might need to add a 16" cymbal and stand.. What do you think?
Last edited by psp742 at Oct 2, 2016,
Additional gear.. yeah I know it's become quite a kit
+Gibraltar double brace medium cymbal stand
+16" pre-serial Avedis Zildjian crash cymbal

I will try and post everything in one picture..
Last edited by psp742 at Nov 20, 2016,
Going to take pictures of the entire Cajon kit.. will try post pictures Friday evening or Saturday morning..
Pictures or it never happened.. Sorry, I asked my drummer friend what setup would work and this is what he suggested, due to placement - some gear may be a little difficult to see.
Complete Cajon Kit
(Exception is I chose the cowbell over the Rhythm tech mountable Tambourine because I already have click tambourine on my hi-hat)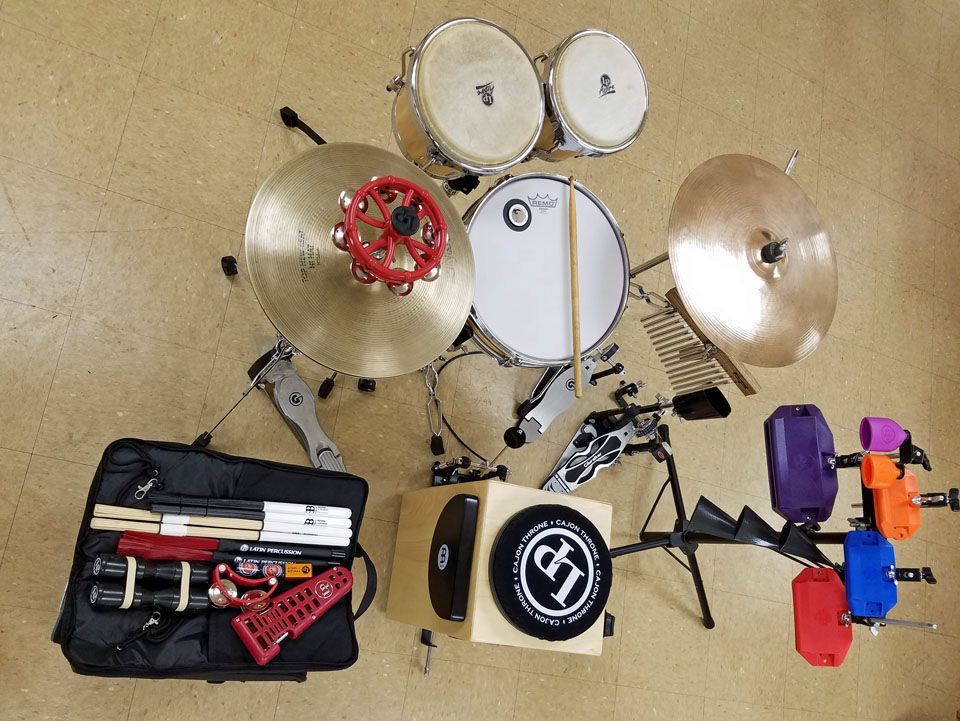 Last edited by psp742 at Nov 26, 2016,
Additional:
+ made my own sizzle accessory with 6 tails
+ Gibraltar Cajon pedal I got was version 3 with one spring tension by the foot beater frame.. (i prefer the original design with two tension spring).. so I bought spring rocker assembly and spring.. rocker is generic size (when i tried to fit the Gibraltar rod, which is larger, I had to modify the rocker by widening it with drill).. I will post pictures of my handy-work when I have time.
Last edited by psp742 at Mar 3, 2017,
Pictures:
6 leg sizzler, made by me...

the short legs doesn't obstruct the cymbal.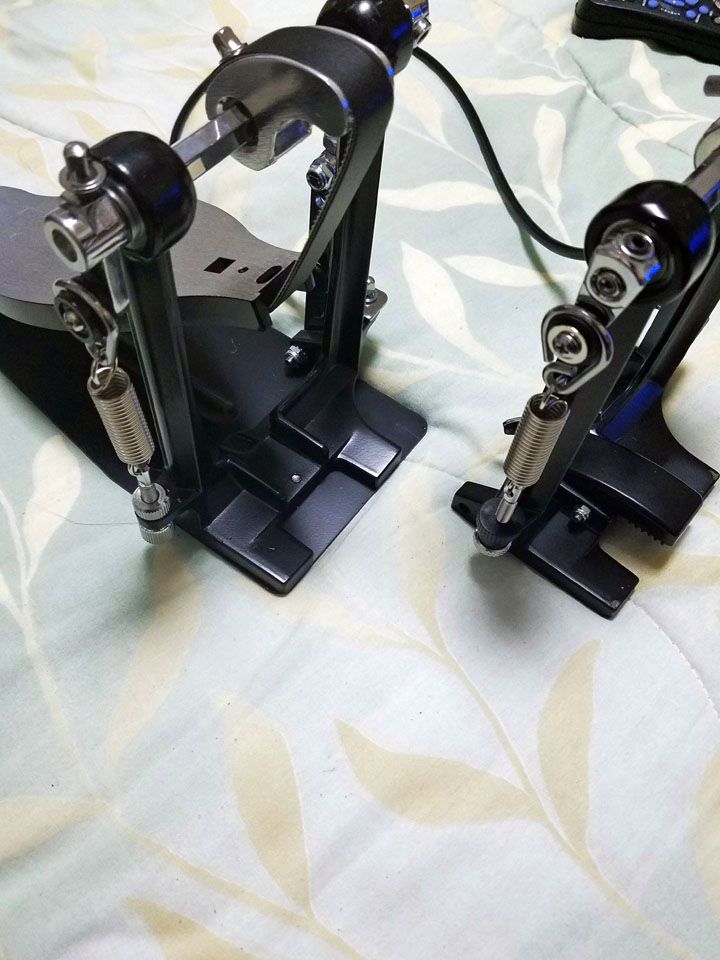 the rocker w/ lock i purchased doesn't fit so i drilled the part to size.. fits good now.

Join date: May 2015
30

IQ
I'm sure folks are excited for you to lay down some sick beats. Here's some inspiration for you.


i think the drummer is might too aggressive for the song and is not playing to the beat.. if you have a lot of accessories at your disposal, it doesn't mean you need to use them all, i would ever do that.. the cajon player was too enthusiastic.

In a performance, the drums and bass dictate the tempo of the song, the lead guitar and rhythm guitar add the drama / flavor and the singers are the hot sauce.
Last edited by psp742 at Mar 8, 2017,
addition to Unplugged kit... Rhythmtech RT8000 Cabasa for more percussion options. (pictures to follow)

Join date: May 2015
30

IQ
there are only two size cow bell that interest me.. i already own the 5", don't really need the 8" cowbell. and with all the LP Jam block and Granite block., thats more than enough i think.. of course you don't use the Jam block and Granite block together..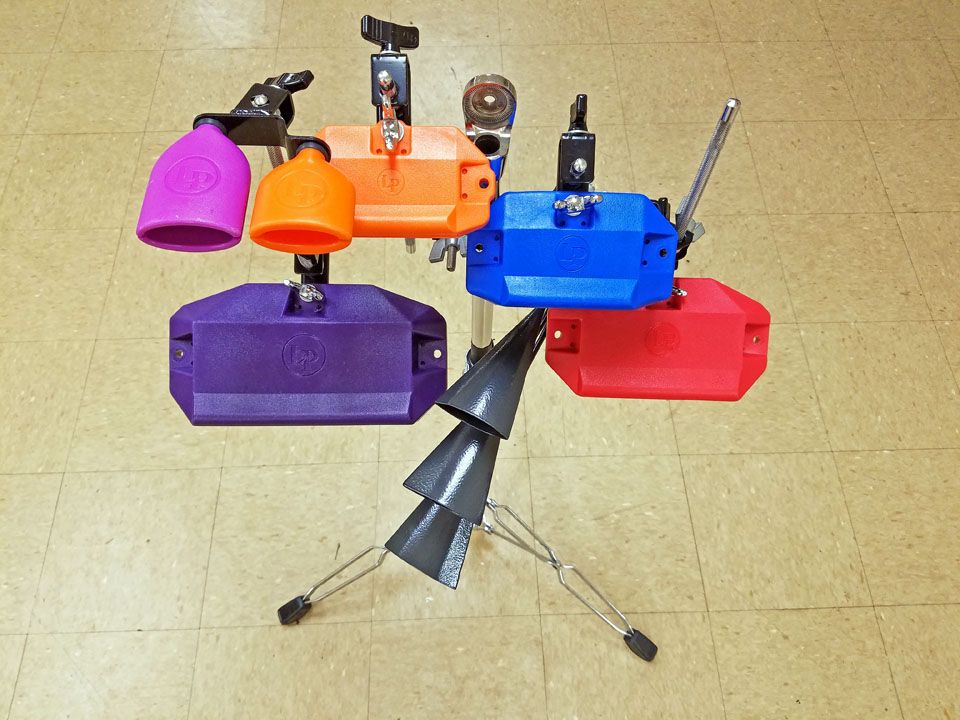 more flexibility.. percussion.