[UG IQ Contest] Aug 29- Sept 04, sponsor: D'Addario

Join date: May 2008
28,157

IQ
This is what I received via FedEx today... I was number 3 in the IQ ....
This came extremely fast as it has only been like 3 days...
THANKS UG ... It is much appreciated....
1. D'Addario NS Micro Tuner
2. D'Addario Guitar Pro Winder
3. Box / set of 5 D'Addario NY XL Guitar strings .09 - .42
Thanks a lot! I'll be so damn fast changing strings from now on ...

EDIT: Man, this IS a huge picture. Don't be disappointed once you receive yours: it is smaller but works perfectly.
Last edited by maguri at Sep 16, 2016,

Join date: Apr 2011
5,557

IQ
Let me start with big thanks to UG for giving me guitar stuff for free! I'm really happy with new tuner. It works perfect for me and I definitely going to use it during gigs in future. I didn't try out strings yet but I'm going to change them in near future. However I tried cutter from the multi tool on copper cabel and it cuts pretty good

So thanks again UG!
Last edited by binadra1234 at Sep 17, 2016,
Thank you UG so much for your kindness in doing this. As I've said before.....UG is "the" guitar site in the world and it proves it everyday.

Please keep up the good work.

Join date: Aug 2010
2,696

IQ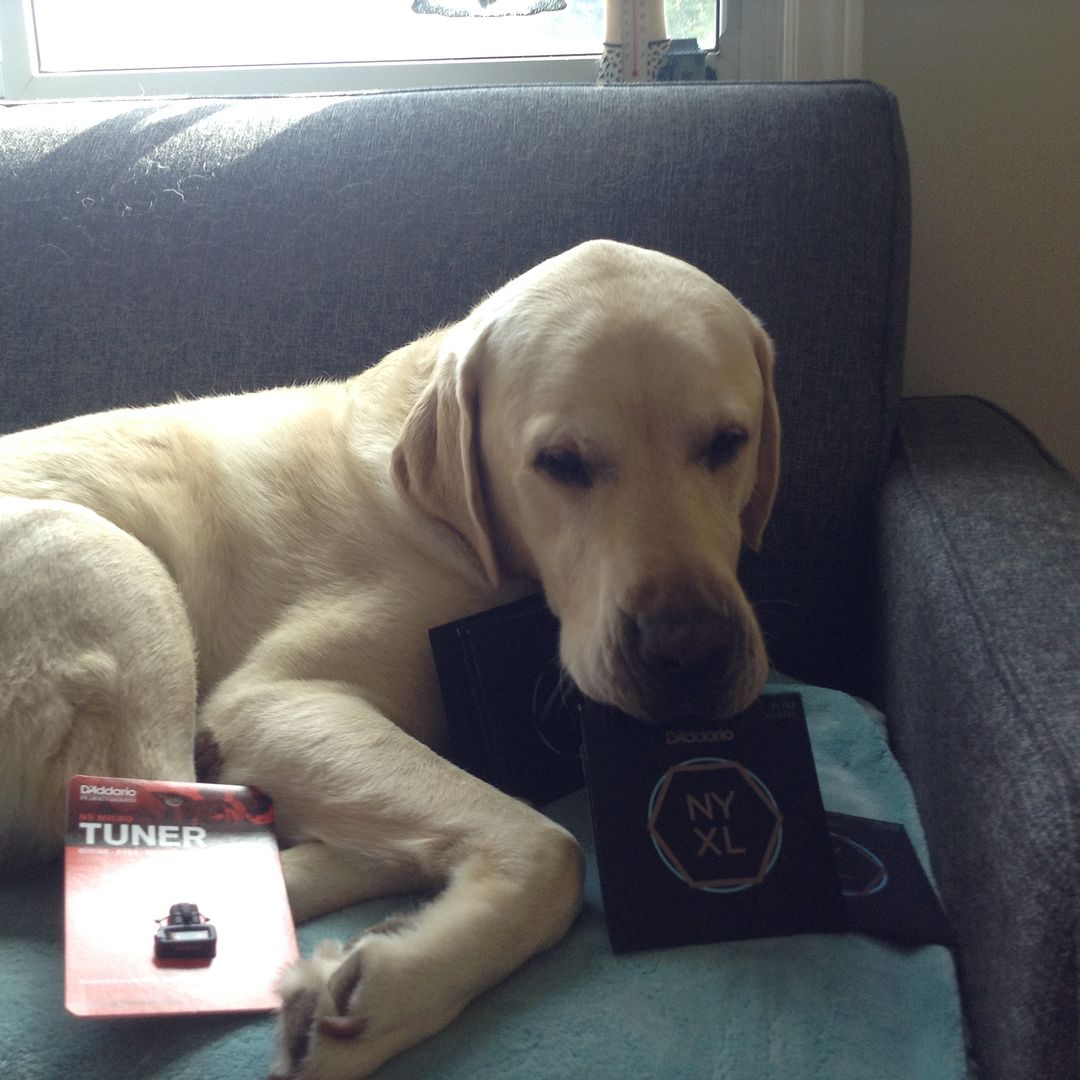 Just received a five pack of strings and a tuner...... thanks
Last edited by srbeausoleil at Sep 18, 2016,
A pack of strings and a pro-winder arrived earlier this week. Thanks guys!
It's great to see that there is some variety

Last edited by mendace at Oct 6, 2016,
WEEK#1 winnersPlace; Username; UG IQ
1.
binadra1234
1143
2.
Pencom
1137
3.
DON CZARSKI
814
4.
frankowillo
785
5.
Marcus 90
726
6.
srbeausoleil
633
7.
6METAL6BASSIST6
568
8.
maguri
560
9.
Davetran
518
10.
mendace
459
More information about "how to win" you can find in
UG IQ Contest
thread
Dear winners,
you can share your feedback and pictures in this thread!