Where does the guitar get grounded to?

Join date: Jun 2015
120

IQ
So my cable sleeve when touched makes buzzing go away, meaning it's grounded by me. But then when I don't touch it, the electricity should be going to ground through the amp right?

My Atomic Amplifire has no grounded power supply and I am thinking this is the source of my hum issues with all my guitars on it..

Thanks

Join date: Dec 2010
40

IQ
I have never owned a guitar that doesn't buzz/hum when not touching something metal on it (not even with active pickups). I thought that was normal...
try plugging your amp and guitar in different room of your house.. You could try using a EMI/RFI filtering power station, or choose room with less electronic appliance, the pickups on your guitar will pickup on the electric frequency from light or electrical equipment.. So it is better to shield the guitar cavity and ground the guitar to limit the noise per se..
Like i said i am not as knowledgeable but the Faraday Effect is something similar to shielding the guitar electronics cavity.
Here are some of my guitars which may not need the shielding but I did it anyway.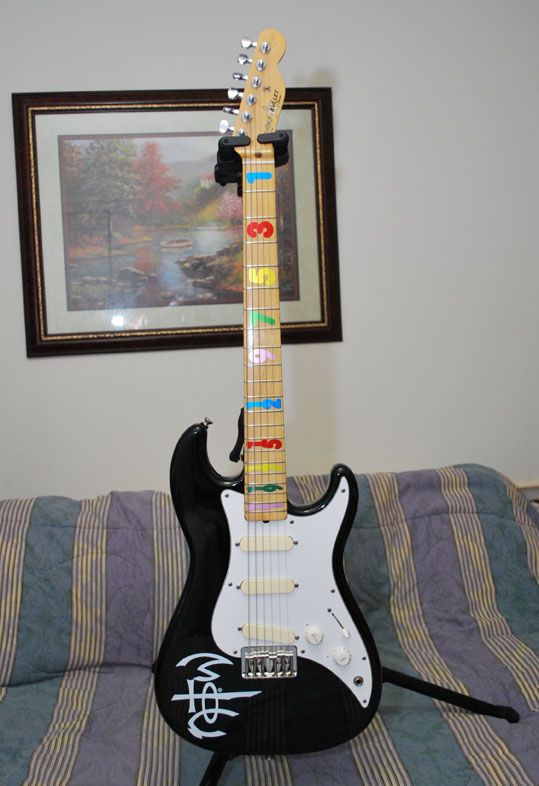 84' Squier Bullet S-3, MiJ, by Fujigen, S/N: SQ17458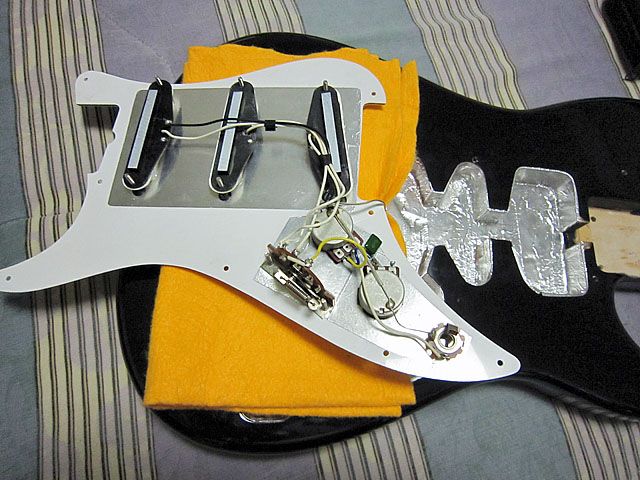 aluminum shielded the pickguard and electronic cavity
~o~o~o~o~o~o~o~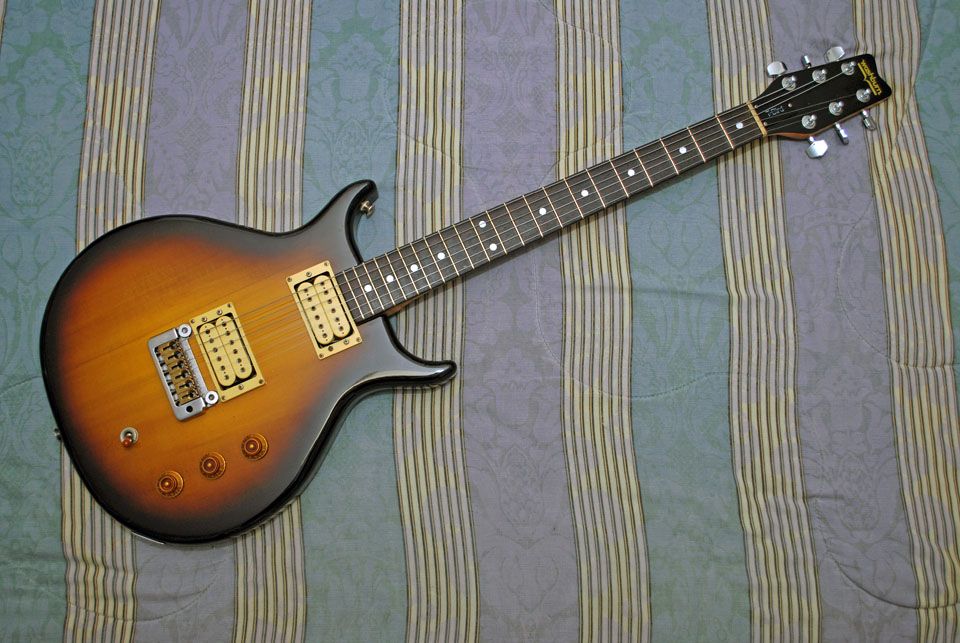 84' Washburn Wing Series T-bird Vibrato, MiJ, by Matsumoku, S/N: 840037
aluminum shielded the cavity cover and shielding paint in electronic cavity and switch cavity
Last edited by psp742 at Dec 17, 2016,

Join date: Nov 2004
419

IQ
The buzz happens because your body acts like an antenna attracting stray waves from the air but your body isn't actually a good ground so the signal jumps to the nearest good ground, which is your guitar, and the process makes noise. By touching your strings you are grounding your body so you hear a pop when you discharge and then things get quieter. By adding shielding (and grounding the shielding) then the stray waves go to the shielding and then to ground rather than the pickups. Just don't forget to ground the shielding to the output of the guitar.
I did this to my Strat a few years ago:
Thats all copper, the copper in the body cavity is chemically tinned copper. Something like 0.05 inches thick.
Was a huge PITA to do.
Even the jack cavity is shielded. As is the hole between the jack cavity and the body cavity.
Last edited by CodeMonk at Dec 23, 2016,