Jackson RRXMG
Hey everyone,

I'm looking to get a good metal guitar a floyd rose and 24 frets is a must for me along with the V style body. I like a thin neck with good fretwork to let me get that low action. I have been looking into the rrxmg but won't be able to try it out, to those who have how is the fretwork and overall quality compared to say an rr24 or the edwards alexi laiho. I used to have the black and pink edwards and it played like a dream. I know the rrxmg isnt mij so I'm just wondering what it's like thank you.

Join date: Oct 2010
460

IQ
Kind of impossible to know if the fretwork on the guitar you're going to get is any good without actually buying and playing it. With that said I haven't heard of anyone really complaining about poor fretwork on the Jackson X series too much. I would expect them to be no better or worse than any other guitar in that price range

If you're demanding something as nicely made as an MIJ RR24 but at half the price, then I think you need to keep your expectations realistic. It's not as nice a guitar and the spec differences make that pretty obvious. They offer neck through construction, but they skimp on the Floyd, the pickups, the finish options and use basswood wings instead of alder to offset the cost of the neck build and keep it down to a price. It is what it is
A lot of people like them, but I personally think the 'proper' Jacksons start at the Pro Series.
T00DEEPBLUE
As do I, my first guitar was an RR3 pro and I loved everything about it except that it had 22 frets. Another question would be the thickness of the rr24 neck? I had a pro series phil demmel sig and wasn't digging that neck too much.

Join date: Oct 2010
460

IQ
The neck profiles in all Jacksons these days are pretty much identical. Jackson necks haven't changed very much over the years.
T00DEEPBLUE
Ah alright thanks a lot. I guess I'll just try it out I really don't wanna dish out 800-1000+ on the edwards or RR24 pro, trying not to be so picky lol.
I don't think you'll regret getting a RRXMG. It's a solid guitar. And there's some really good deals out there as well.

Join date: Nov 2007
450

IQ
I haven't had issues with the frets on mine. Neck is super slim too so if that's the vibe you're going for it's not a bad choice.

I had an Rhodes from the Pro line and it had tons of sharp frets. Sent it back,

however from what I understand this was a one off for the line.

Join date: Nov 2007
450

IQ
I had an Rhodes from the Pro line and it had tons of sharp frets. Sent it back,

however from what I understand this was a one off for the line.
Rhodes: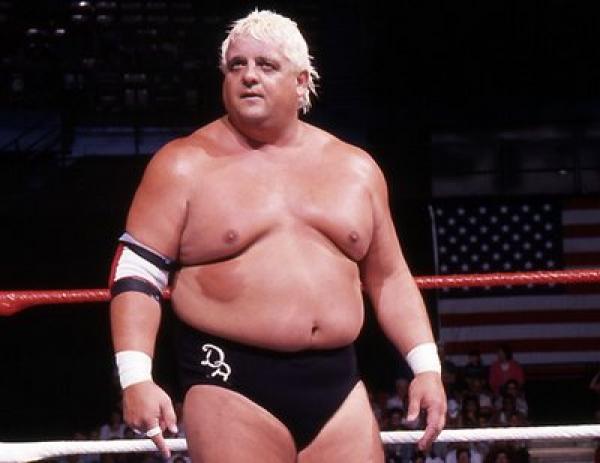 Rhoads:
/petpeeve


I haven't heard any bad things about the X-series guitars. They do offer competitive features in their price range for sure.

That being said, it's not realistic to expect one to be as good of a guitar as a Pro-series or higher model. You'll have to upgrade the pickups, and the hardware (Real Floyds aren't cheap, and there may be routing work required) to get close. I'd just keep my eyes peeled for a used RR24/keep saving if you want a really nice Jackson.

If you wanna keep it cheap (under 500), and you're willing to expand your options beyond V's, (and are ok with bolt-on necks), a used DK2M is one of the best bang-for-the buck Jackson options out there. Fantastic playing neck, 24 frets, real Duncan pickups, and a half-decent (and upgradable) locking trem that holds tune pretty well. I love mine, and I'm kind of a V person too.
Last edited by FlightofIcarus at Dec 25, 2016,
Thanks for the help everyone. I might get an edwards alexi or an RR24 pro but if not how does the LTD alexi600 compare to the rrxmg? I'm mostly concerned about getting good fretwork for that low low action lol.
The LTD-Alexi 600, on paper at least, would be a better option than the RRXMG. It had alder body wings instead of basswood, and a better Floyd. The main drawbacks I see to the LTD would be the EMG-HZ pickup (an easy swap), and only having a bridge pickup, so think about if you can go without a neck pickup or not.
I will once again vouch for the RR24 for a V-guitar, or the DK2M for a great budget-friendly axe. Then again, I'm a bit biased in favor of Jacksons

.
Yeah I had a DGMK very good guitar but I want a v and dont wann pay a grand for one if i don't have to lol
Yeah I had a DGMK very good guitar but I want a v and dont wann pay a grand for one if i don't have to lol
Then I recommend biting the bullet, and buying the RR24. Not that the RRXMG is going to be a bad guitar, but you want to avoid cheap Floyd hardware. It's a PITA/Mandatory upgrade IMO. And the cost of a new RRXMG, plus a hardware upgrade isn't gonna save you much over a used RR24.
If you want a bit more budget friendly of a V, look for a used RR5 (or used Epiphone Korina V, if you're into the classic V's at all), although I think the RR5 is only 22 frets. The bottom line - You're going to have to spend more if you want a really nice V w/a good Floyd, and good woods/overall craftsmanship. I would at least opt for the LTD over the RRXMG.
FlightofIcarus
So i just played the rrxt and im guessing it feels like the rrxmg? I love it alot more than the ltd green alexi i played and even more then my old phil demmel pro it just had such a comfortable neck for my small hands lol. Ill think about it because if im spending a grand on the rr24 and the neck is as thick as a phill demmel sig ill hate it.
It's been my experience that neck feel/thickness is pretty consistent across most Jackson models I've played - They typically (if not exclusively) feature the compound radius necks that they're known for. The RR24's neck should feel very similar to the X-series RR models - just with improved fit & finish/even better feel overall. Every guitar is slightly different, but I've never played a Jackson I didn't like. Always try before you buy if possible, or make sure the seller has a good return policy if you're buying online.

Keep in mind as well, that if you ordered an RR24 and felt it was too different (in a bad way) than the RRXT you played, it's a pretty desirable model that's out of production, so it would be fairly easy to flip it for cash or another guitar. And I wouldn't worry about the X-series models going anywhere any time soon.
Last edited by FlightofIcarus at Dec 26, 2016,