NGD! or New Guitars Month!
SO. I've made some bad financial decisions this month, but I have some cool shit! Guitar #2 came in last week. It's a Schecter Tri Burst Hellraiser Extreme FR with an Ebony fretboard. I'm currently in the process of changing all the black chrome hardware out to black. I prefer it with the TriBurst. It'll be set up in C Standard

Guitar #3 is coming the 24th. It's the Schecter C-1 FR City of Evil Reissue. I don't know what # out of 100 it is, but i'll let you guys know. It'' be set up in Drop Db.
Last but not least. I ordered close to the beginning of January and is not expected to arrive until the middle of next month. Its a No name (Knock Off/Fake) ESP/Gibson 7 string Explorer with a 25.5 scale length. Block inlays, black hardware, 24 frets with a snow white finish. SUPER STOKED GUYZXZZZ
Feel free to flame me over my knock off

I'm excited as can be.
Sounds like fun, fun, fun!
BUT...
The EG forum rules state that new gear threads require any 2 of the following:
1) pictures of YOUR gear (not stock shots)
2) a review of your gear
3) video or sound samples of your gear
So we need a little more info, or this thread will get locked.

dannyalcatraz
Give me a Bit, I have pictures of the Guitar I received. I can't take pics of the ones that haven't arrived.
Sir Stoney
I understand- that's partly why I didn't just lock it!
"Hocuskazaam! Is this your guitar?"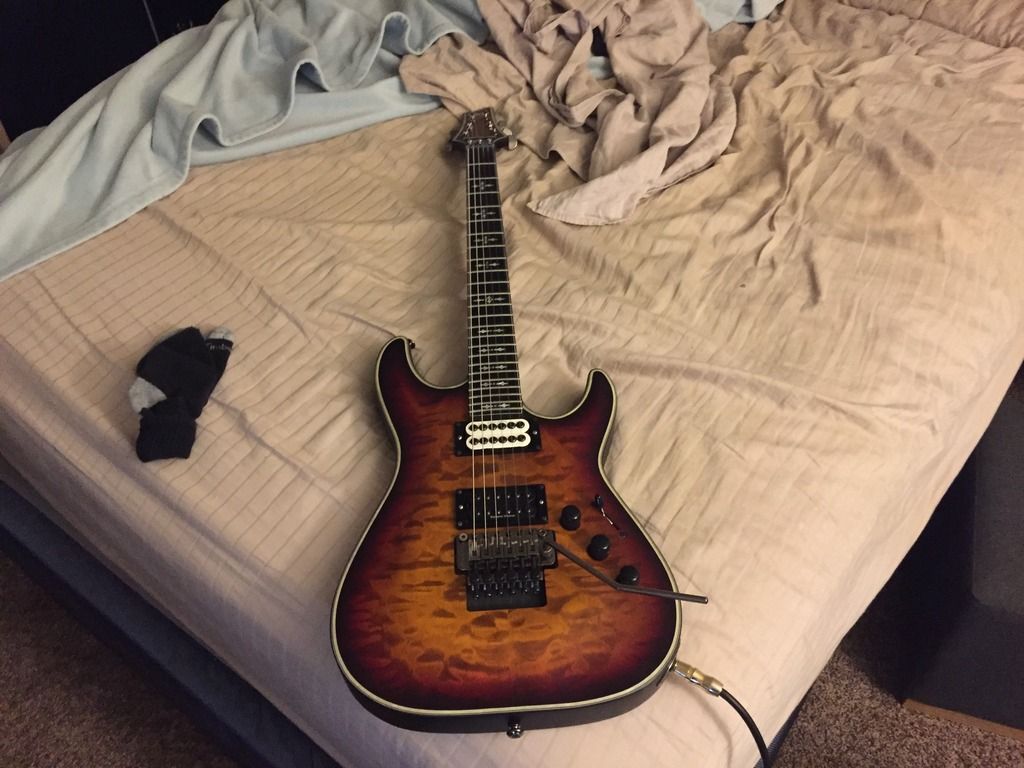 Guitar #1 actually, Guitar #3 is the City Of evil Guitar